The already much heated Guild Presidential race at the Nakawa based Makerere University Business School (MUBS) experienced a sad twist of events when one of the aspirants, Walter Niwagaba Kakuru was beaten to pulp on Monday night en route to his hostel after a busy campaigning day.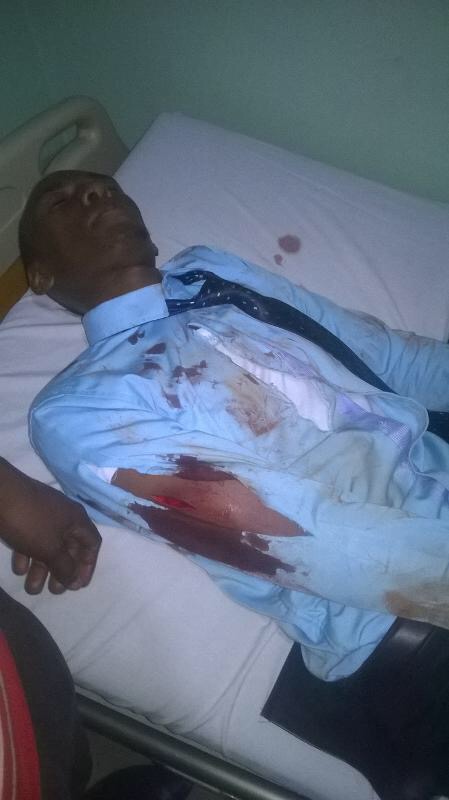 Niwagaba, according to a one Ashiraf Mutebi from his camp (who was with him at the time of the incident) says they were in company of two campaign partners, Emma and Fayol Henry after holding a successful campaign at Berlin hostel when they noticed goons coming ahead of them, they asked Niwagaba to step up and say a word to them "if he's a man."
"We were coming from Berlin from campaigning and heading to the stage where we usually hold our meetings after campaigns. So together with the president there are people who came in front of us and I myself told the president that they are voters coming to greet us as students normally do, what we thought as a handshake turned into a blows, kicks and punches on our guild aspirant," Mutebi narrated.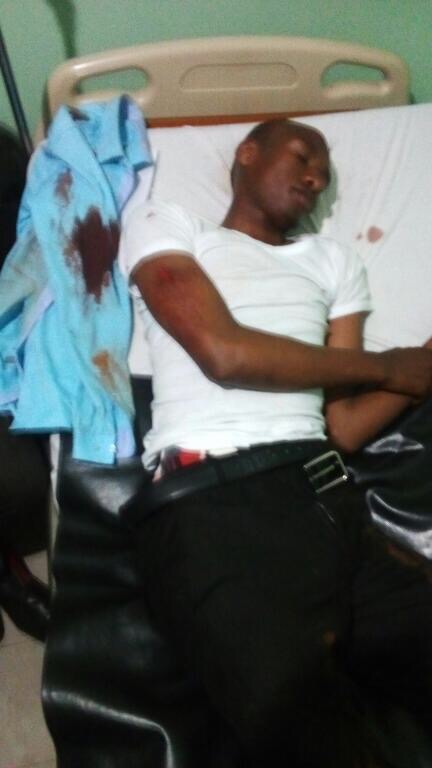 He adds that they rushed to protect the Niwagaba and all the three were beaten up and realising that he was bleeding alot, they couldn't chase any one but only to call the boda guy to rush him to the near by hospital for first aid.
By press time, Niwagaba who was left with a deep cut on the right arm besides heavy beatings on the head was receiving medical attention at Bugolobi Medical Centre in a very critical condition.
Another eye witness narrated to us that this has always been happening as just last week one of his supporters was beaten on his way home and they strongly believe that this was a political move by his nemesis.
"They have been doing this to our people. One of our supporters was beaten badly, they tore his tag and the posters but apparently we didn't identify the goons. The same happened to Niwagaba, they were beating him saying that let's beat you and see whether you will be able to come tomorrow for the rally. They didn't ask or take anything!" – a student narrated to our writer.
Niwagaba was expected to appear for the final rally today at the MUBS rugby grounds and later on for a Live Televised Presidential debate on Urban TV before heading out for the polls tomorrow as MUBS decides, 2017.