Anselm Kizza-Besigye, Harvard University fresher who also doubles as son to opposition politician Dr. Kizza Besigye is at it again. Just few days to close 2017, a juicy babe (Anselm's campus mate) named Porsche dropped a picture of her enjoying good times with Anselm at Mount Batten.
Using her twitter account, Porsche captioned this picture "The little brother #HarvardGang #Mountbattenlife @akbesigye", something that Anselm retweeted few hours later. The two Harvard students looked happy together as they smiled for the camera.
Looks like Anselm is a ladies man as various pictures of him continue to surface while he is in good company with the ladies. It should be recalled that Anselm also celebrated his Harvard scholarship while hanging out with white babes as well as smoking cigars.
Anselm scooped a scholarship at Harvard University last year and both of his parents Dr. Kizza Besigye and Winnie Byanyima joined him to celebrate this achievement. Bayanyima and Besigye later revealed their excitement as they made it public that their son will not be paying a single penny at Harvard University.
Here is the picture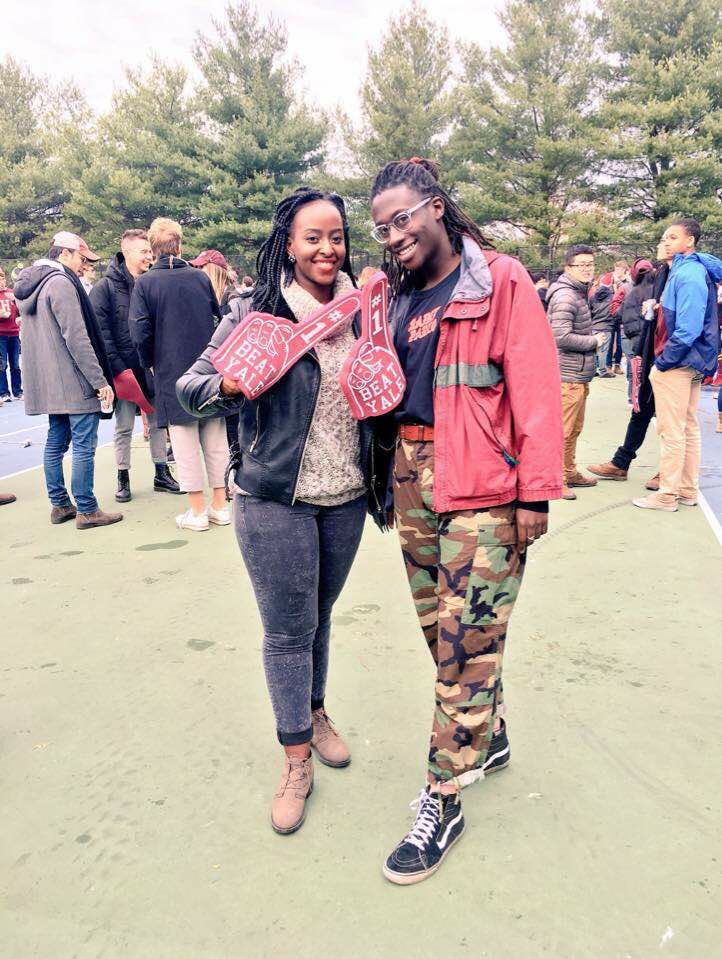 Comments