The art and skill of photography, fine art or motion pictures is a rare breed of talent to find in a university student not doing any course related to that subject, pursuing and nailing every nut and nail with all his might to succeed in videography field.
Erick Warom also known as Griffin, a Ndejje University campus dude minting his tuition from videography and film directing. Warom is a fourth-year student of Bachelors of Surveying and Geomatics Engineering at the main campus in Luwero. This dude has defied odds of making cash from a subject outside his scope of study of surveying.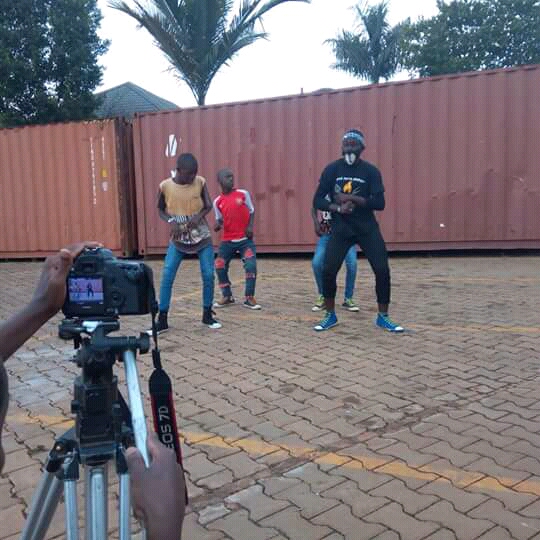 Eric's journey started as a young boy who loved watching animations, documentaries and behind the scenes of films. Little did he know that one time he would direct people's videos. Although Erick has few pieces of equipment, he says he has managed to shoot several videos of artists in Kampala, DR. Congo and West Nile region. He has also directed short films that played at Maisha Magic and on top of that shooting photos of different weddings and modelling companies in Kampala.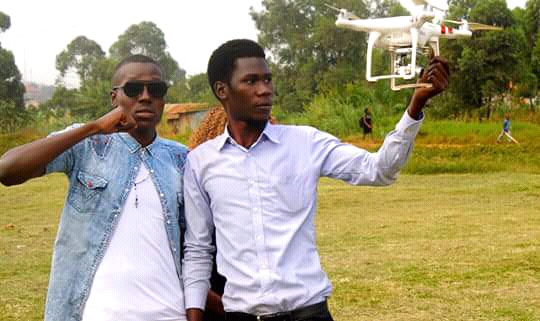 "The challenge as a young person in this filed is acquiring equipment. Most of these Cameras like Canon-Mac two, lighting and the others are very expensive. So, in most cases I hire from my friends who have made it big in life," he said in an interview.
Erick acquired his first computer through his small pocket money savings, that helped him shape his ideas from paper into reality. When asked about how he learnt videography, Erick recalls spending sleepless hours glued to his PC while watching tutorials from YouTube.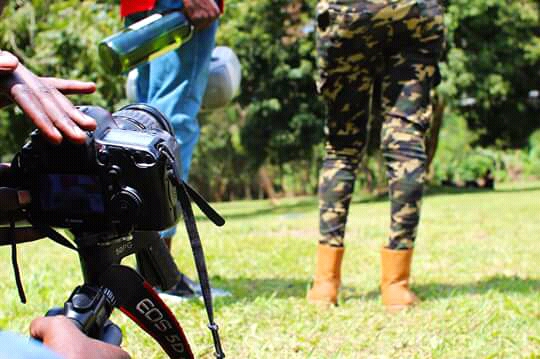 "From my earliest days growing up, I loved movies and anything to do with a camera. So in order to widen my knowledge, I downloaded thousands of YouTube tutorials on videography, sound and equipment lighting. Each day I learnt something new and with time my work started seeing the light," he recalls.
Although not so much is known about him, Erick has started Acro Media, a film and video directing company which he hopes will push him to the heights. He has also participated in the shooting of videos such as ' Be with You' by Gift of Khado featuring Andre, Tonix's song "Take it Down" among others. Erick has shot and directed music videos of Westnile based artists like Elton Loverboy, Husler among others and is currently considered as the best video director in West Nile region.
"I was privileged to be trained by Maisha Film lab in 2017. American film director Mira Nair who directed the movie 'Queen of Katwe' was one of our trainers.  I have also worked with video directors like Zyga Phix, Woko Derick and Ghetto film project," Warom says.
Just like any other journey to success is not a straight one, Erick faces many challenges such as balancing books with the videography work. At times he has to shoot a video yet the next day course works are knocking at his door. The major challenge is equipment; he says some are expensive to hire yet some artists take long to complete their payments which they make in instalments.
Although the challenges are numerous, Warom Erick says videography has taken him places. He recently went to Rwanda on an invitation to shoot a song. He has also now acquired a Nikon and Canon-Mac two camera. Erick adds that videography has helped him raise his hostel and tuition fees a number of times. Despite the nature of work, the sky remains the limit for him.
You can reach him via social media or like his page on Facebook Acro Films Media or contact him on his personal account W'rom Erick on Facebook still.