Today on this very segment, we feature an outstanding gentleman that has strived to sell out his idea to Ugandans and they are definitely picking it up tremendously well and fast. Doing a Bachelor's of Information Technology at IUEA, I present to you Masembe Bashir a second year student who is a wallpaper and interior designer- a guru at it.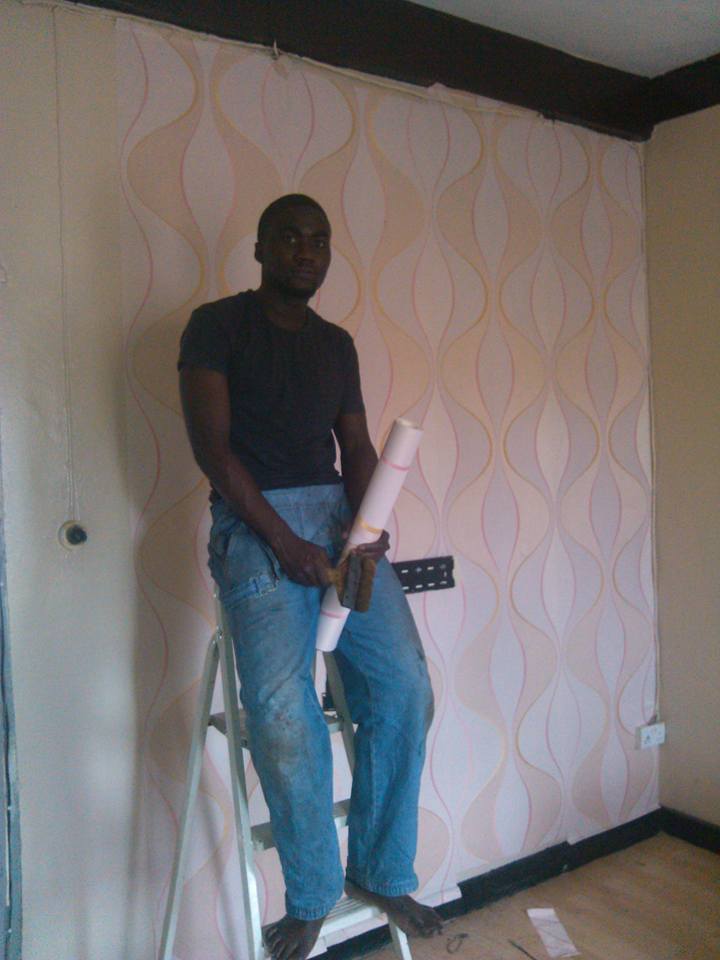 Bashir is an Interior designer with a liking in decoration and designing majoring into wallpapering and he counts that it's a very much promising venture in Uganda.
"With my small merchandise, I have managed to make something out of it. I got my first job with a hotel which made my works to blossom very well because I got many recommendations coming in. However, the pay wasn't that good but I kept striving hard and am somewhat making it steadily," he says.
Asked how he started his journey to a self-hustle, Bashir recounts how he saved in his senior six vacation. 'I started saving up in my vacation. I worked for my parents in Kisekka market. I used to save that money in crane bank. I would bank 5k I saved from the least money I used to get," he recounts.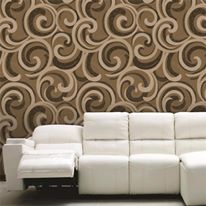 Juts like any fresher, Bashir wasted all the money he had saved when he just joined campus because of the crazy life he found there. "The campus lifestyle caught up with me and I spent all my savings. I realized after and got back on truck. Without wasting time, I went back to Kisekka market where I hustled while selling spare parts and got my first merchandise which has seen me through since then." adds Bashir in a jovial mood.
Because of a burning passion for interior designing since vacation and a phobia of being broke, Bashir decided to venture into Interior designing.
Achievements
Bashir with a glad tone intimated to Campusbee that the idea of wallpapering is growing and people are loving thanks to the effort and PR he had given it across many platform and putting out quality work.
"I have mentored my fellow age mates who have worked well and from various universities and am earning some really good money that is reasonable. I don't depend on my parents a lot lately thanks to my own hustle," denotes a jovial Bashir.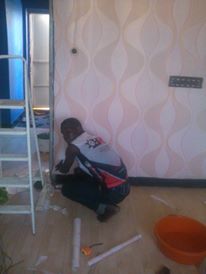 Asked how much he earns on a good day, Bashir was glad to tell Campusbee how he walks away with close to 2million.  On a bad sale I make about 120,000k and then at times I don't work for long because of drought in this kind of business.
Challenges
Asked about the challenges he has encountered, Bashir is quick to air out his concern over the idea of wallpapering not being welcomed by many. "Selling out the idea to people who don't get the concept has been my biggest challenge," laments Bashir. Not having a formal office where people can access him and a couple of dishonest people who don't pay at all for the services are some of the other challenges he aired out.
Bashir harmonizes his work and campus schedules by centralizing all his responsibilities online and he works from everywhere and I studies from everywhere because he is an IT student.  Digital has helped me lot, I deliver a lot online which helps, says Bashir.
Currently, Bashir is focusing on creating a brand of wallpaper designing in Uganda and East Africa and #Campusbee wishes him the best.
You can find his works on facebook under @Nomaro Wallpapers N Interior Design Solutions. Instagram: @Nomaro_wallpapers –
Comments