For the wise parents that saw it early at a tender age of what their children wanted to become, today it's only fair they bask in pride because of their decision to nurture just that talent. Today's Campus Hustler walks in that very line of journey to acclamation of his stardom today.
For Gamit Joseph, 24, a third year student at Kyambogo University, to him music was the God-given talent at birth and he literally loved everything associated to music because it flowed in the family.
He proudly told Campusbee's Enywaru Pius about his journey and hustles.
"I am a musician as well as a music producer. I started doing music at a very tender age and only got the breakthrough when I first stepped in studio in my Senior One," narrates a humble Gamit.
He started out as a rapper but later switched to singing although he still raps.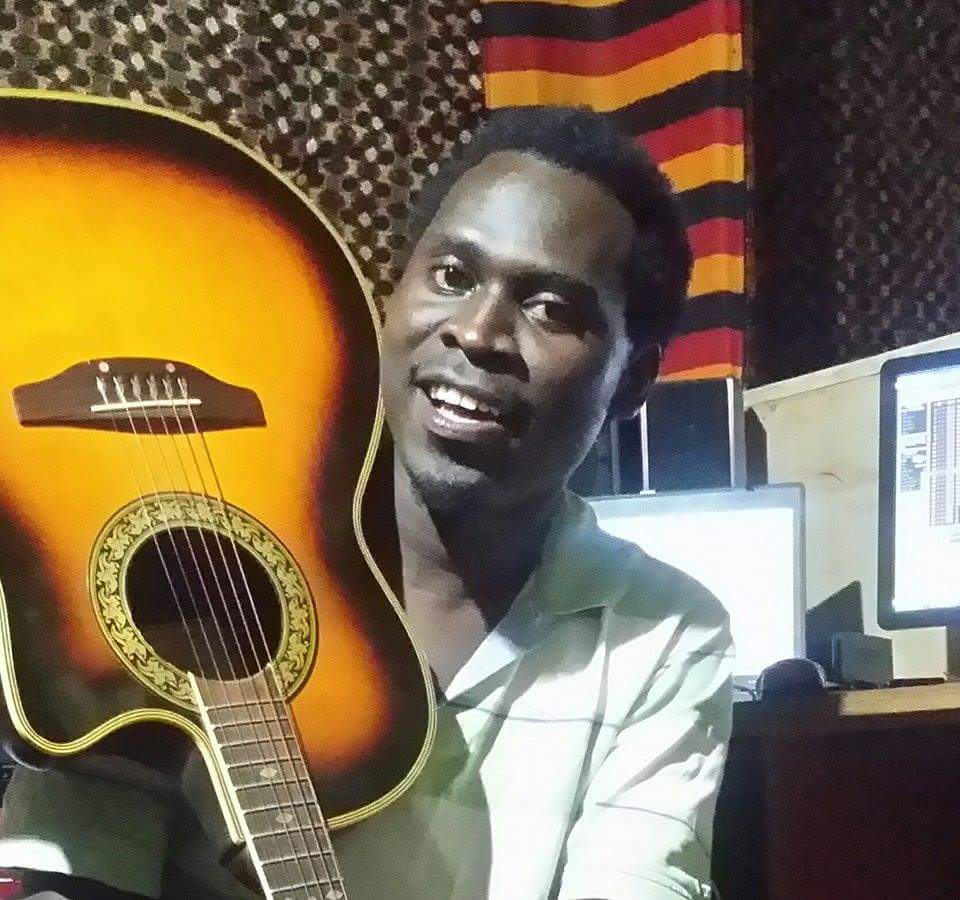 Gamit's passion for being a music producer dates way back in 2007 while he was still in Tororo where he started learning how to produce music at that time and then he went main stream in 2011 after garnering vast exposure and opportunity to access many studios.
"I started out a studio in late 2011 called  Ey-Joh Records and later changed it to Titanium Rekodz in 2013 to date," explains Gamit.
Starting off Music for him was a venture that dated back to his childhood and his lineage.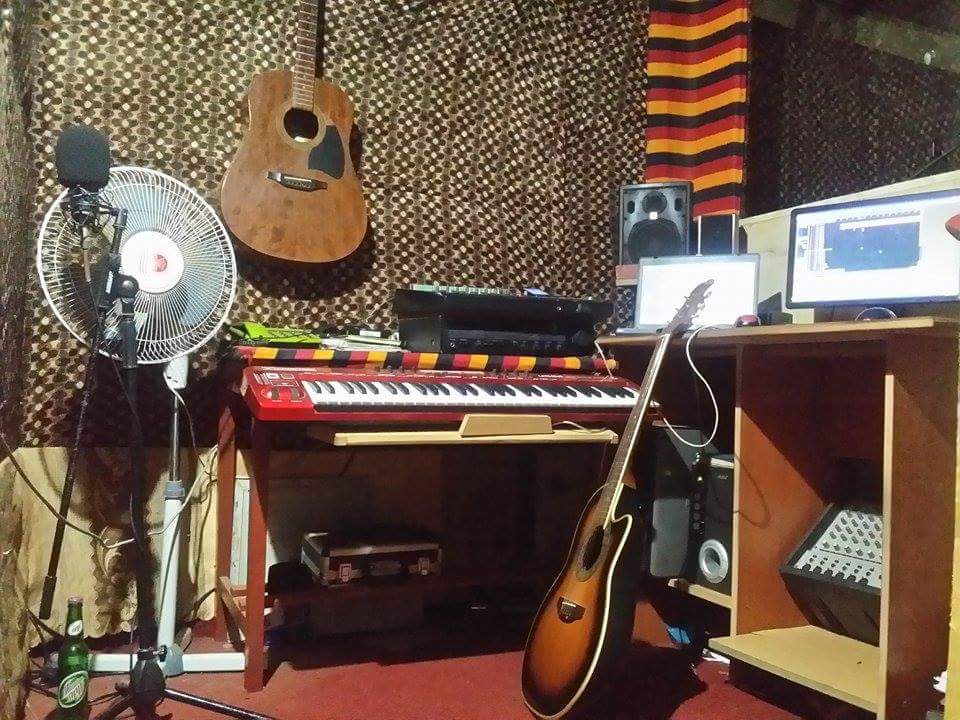 "Both my parents love music and my mum is a music teacher. I believe I inherited the singing bit of it. As far as i remember, I got beaten up by mum quite often because of over singing. I never got the chance to play a lot as a child  but I had plenty of time to listen and dance to music", narrates Gamit.
He loved the sound from piano and enjoyed brass bands. Gamit had a dream of owning a band someday in my life but discovered that digital audio production exists and fell for it. He draws his inspiration to knowing Oweka David and his elder brothers who gave him a push to do music because they were really good rappers.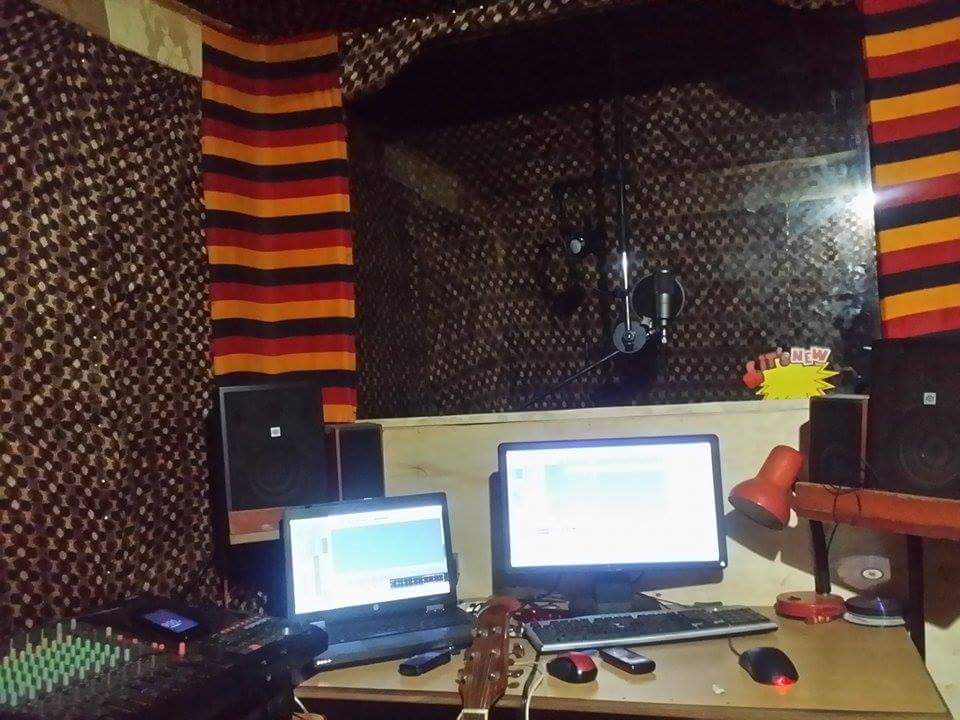 "Funny though, they [my parents] both dropped their love for music but I havent dropped it because I have a number of people who give me more reason to stick to music," narrates Gamit.
Challenges
Like any other person venturing into the music world, challenges that draw a major setback are not easily avoided. Gamit was faced with absence of resources to promote his music and studio business too.
"It's very hard to get music out there in the media and the security of my studio equipment is a huge thing. I remember some time back in 2011, someone broke into my room and took all my machines and the same thing happened recently," narrates Gamit in a sad tone.
Because of his zealous endeavors through hard work, passion and determination plus close friends, He managed to get back to his feet and he is up and running.
Achievements
Like the saying goes all can't be lost, even a dead clock shows correct time twice a day; Gamit has a lot to smile about and be proud with his venture in music production.
He has been able to pay up his own rent, my tuition and his biggest achievement in music is being able to set up a fairly good audio recording studio.
"I have produced so many songs that have received airplay in most radio stations in Uganda as well as my own music and also being able to record for one of the best Ugandan rappers (Ruyonga) in "I'm a christian" song with a fast rising gospel rapper called Barna," boosts Gamit.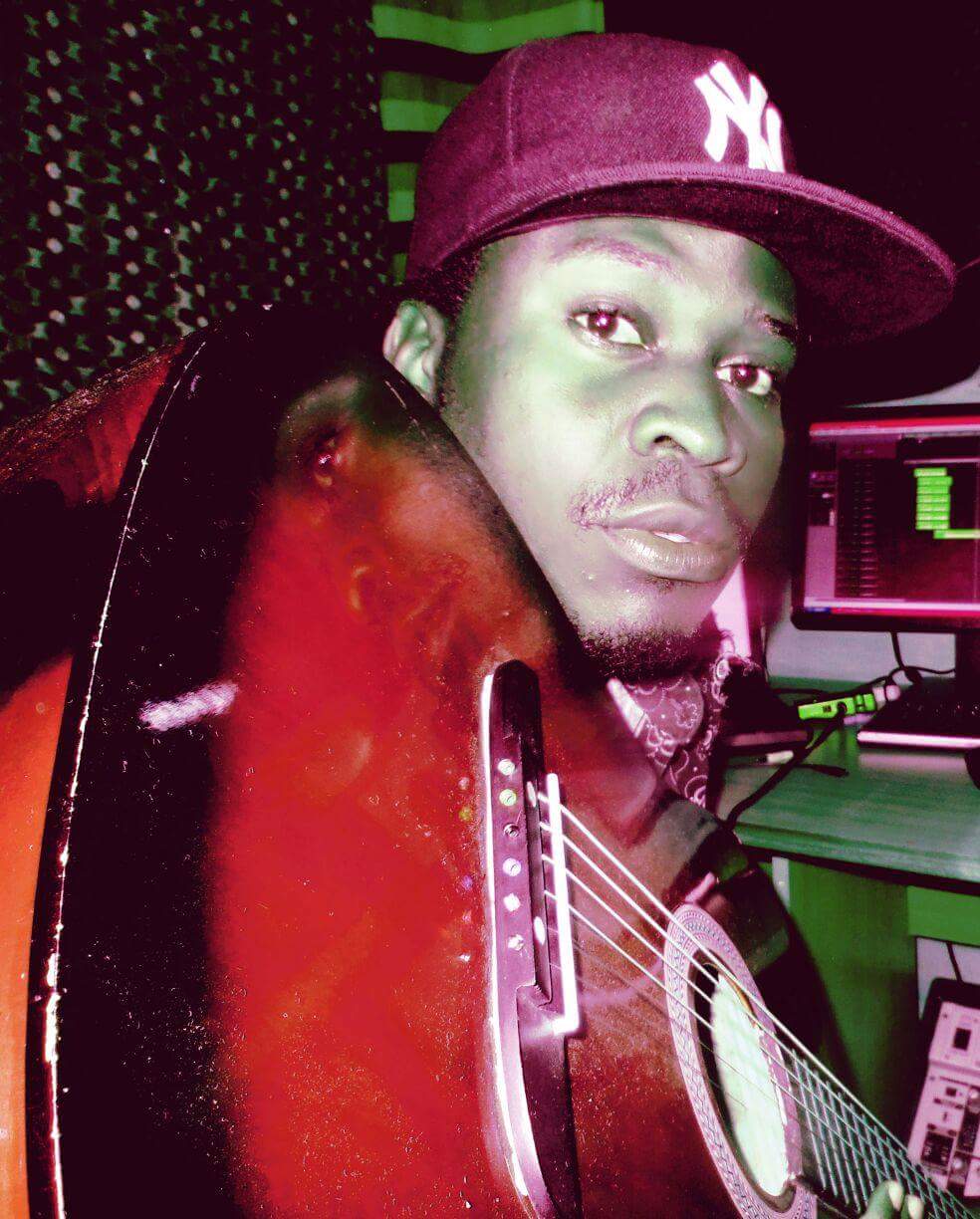 On a good day after a cumbersome hustle, Gamit earns close to 700,000 and believes he can boost these earnings with time.
"Well I do not earn on a daily, sometimes it depends on how many artistes want to record & sometimes I don't get a client at all and sometimes I work on about three a day or 5 a week. They don't pay all the bills at once",explains an optimistic Gamit.
Asked about how he balances studies and books,the down to earth producer intimated to campusbee that;
"Well with books and work it's just determination and passion for what I am up to. I strive to live a successful and responsible life."
Gamit intends to open a big record label in future and to bring up young talent. He also hopes to be an icon to many young stars out there.
"My motivation comes from my esteem and being self driven to achieve my goals but i would also want to say that God is above all i do give thanks to him in my endeavours",he states.
His studio is located on the outskirts of Kyambogo university near Bavana Hostel.
Comments