MONICA NABIMANYA
Lick to ecstasy and attain that orgasmic taste at an affordable price from diverse flavours of strawberry, chocolate, butter scotch, vanilla and any other ice cream flavour you crave from Ray's ice cream. Raymond Muhekyi Mureisa a second year Law student at Makerere University is the CEO of Ray's ice cream a business that has thrived for the past two years. He started this business in his senior six vacation as a weekend facilitation and his first outlet was at Metroplex Naalya which at the time he juggled with a popcorn business.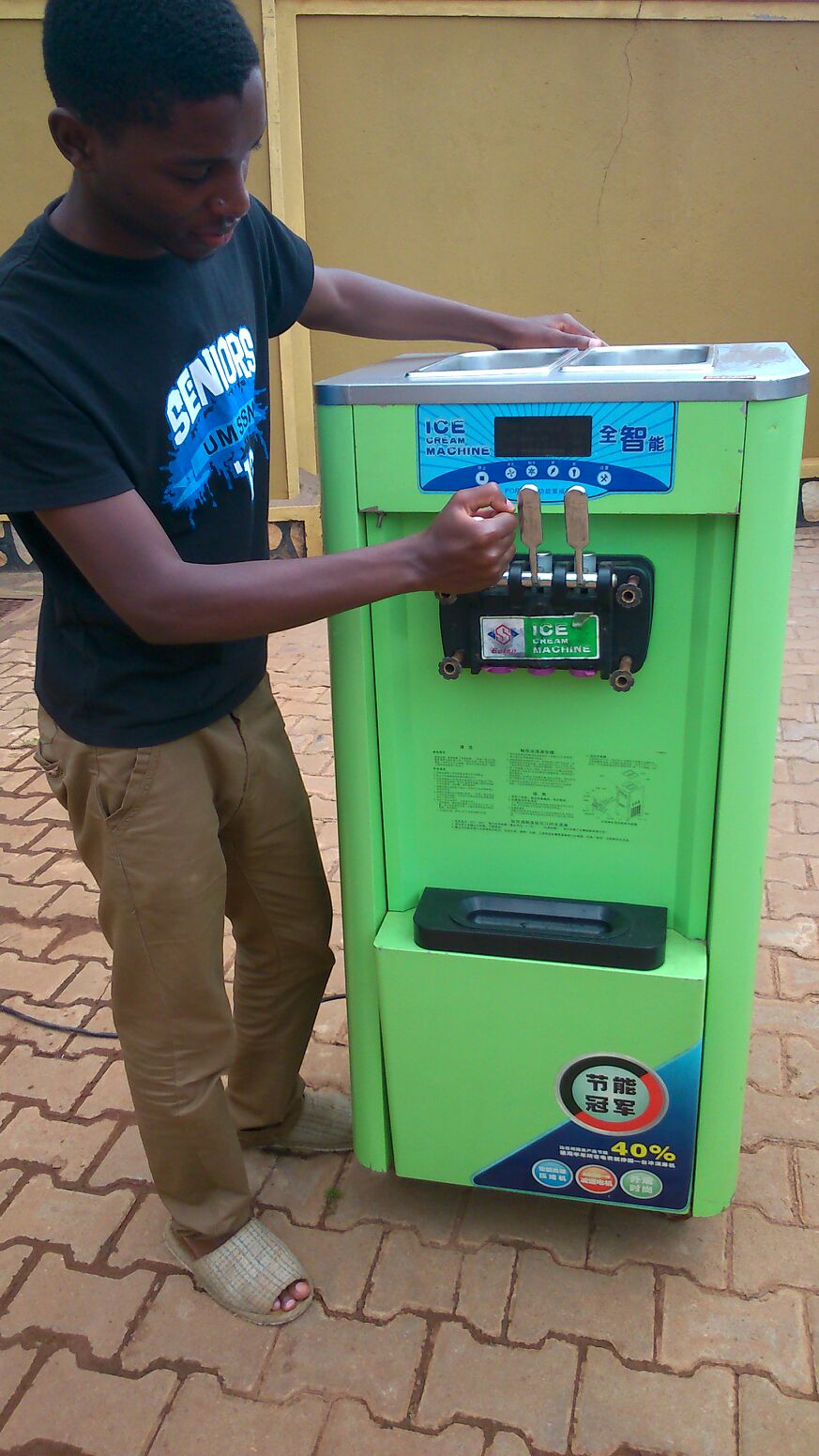 He later opened another spot at Nick hotel in Kyaliwajala-Namugongo because of its kid's park, however both places were not bringing in enough income so closed both branches adventured into events and birthday parties.

At the start of his second year, he realized there was no ice cream spot within Mak yet there is capable market in the campus. This prompted him to open an ice cream spot and currently he has a station at the guild canteen where he mixes the ice cream himself but has also mentored someone to help him out. He narrates that friends have helped him a lot in marketing and consuming his product. On top of the ice cream, Raymond also runs a cotton candy business and some of the events his worked at are; the Mitchellex Bazaar, Ben 10 carnival, the recent Mak Law school sports galla and many others.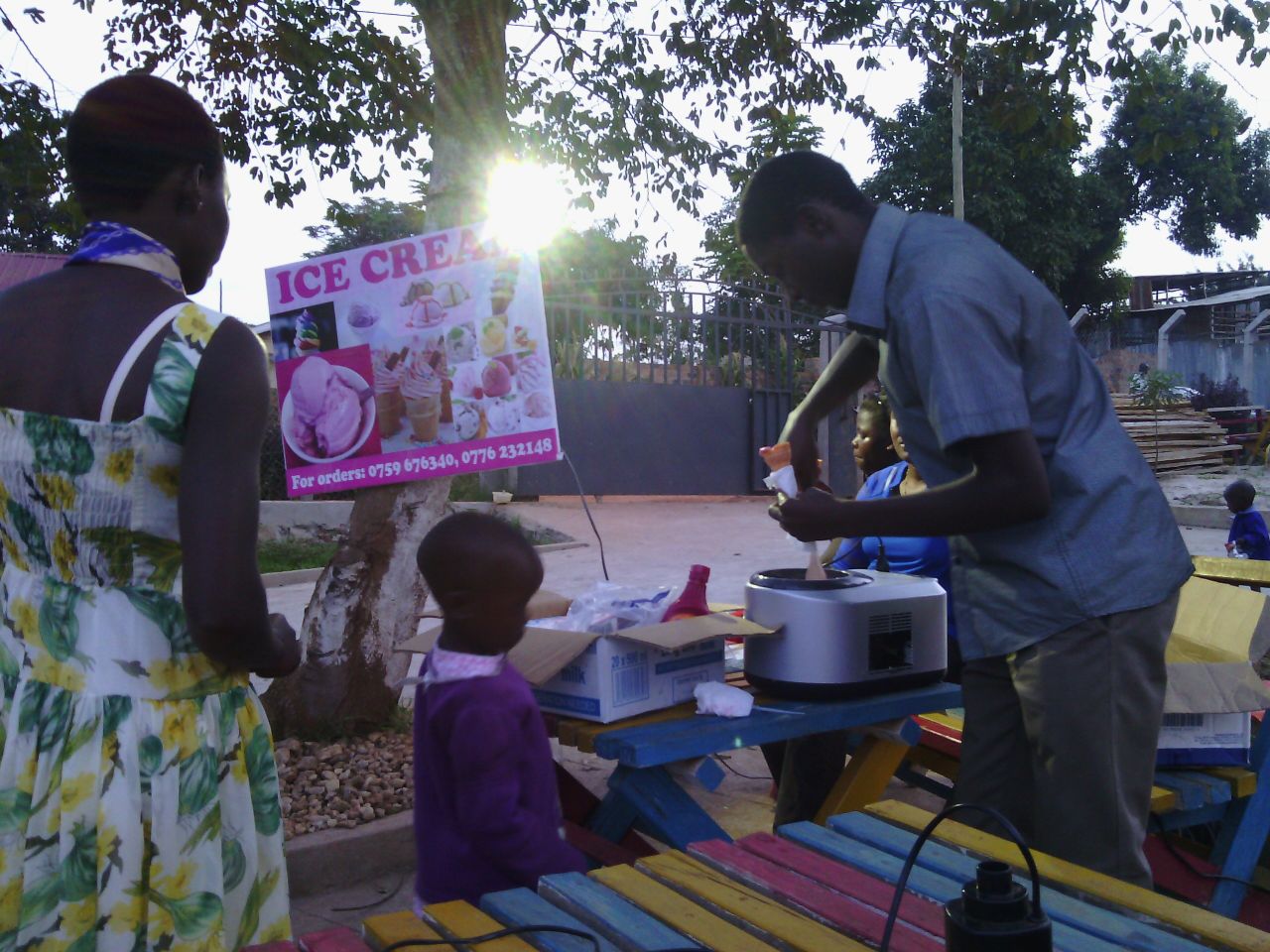 A good day brings in about shs150,000 and above, however, currently business is still slow at Guild canteen  considering they are a months old there and also because of the chilly weather which gets students shunning very cold things. Another challenge they've faced is the frequent load shedding which brought about a breakdown of one of the machines.
To have a taste of his delicacies' or make bookings for an event, party or even a concert, Raymond can be reached; @Ray icecream on twitter and RAY'S Icecream on facebook
Comments