BY PIUS TWINOMUGISA SUIPAUTHOR
Mixing books with other passions has never been easy for anyone who has ever dared to try it. Well, Kyambogo University's Mwanika Edward Elijah is opposing this rule.
He is in Wembley Mo foundation dance crew and has been involved in many dances, however in the background.
He has acted in movies like "Egency" where he acted the character of big daddy, a role that sold his name. He also acts in teargas family, a comedy group that bases on YouTube.
He also acted a role of a lady in gomesi in the funny "Beer after beer" dance that has been trending on social media recently.
He started a talent group called 'Unique Talents Uganda' which includes artists like OS (Omulangira Suuna) and others which he hopes to use to promote the upcoming talents in Uganda.
"I always wanted to start but kept procrastinating until when I reached campus, I decided it was the right time." Says a smiley Elijah.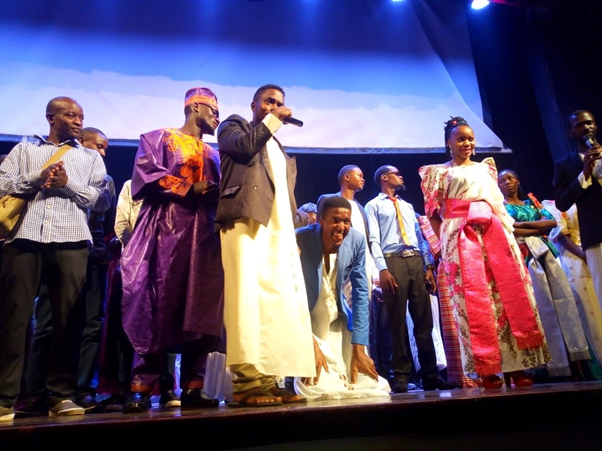 "See, campus gives you audience. You only have to fight to make name and then the general public will endorse you."
It should be remembered that many artists have risen from campus fame to national headlines. Names like Bobi Wine, Coco Finger, Khalifa Aganaga, B2C, Iryne Ntale, Vivian Tendo, Spice Diana and others have had their roots sprout from campuses.
When asked about the challenges, he says the very first challenge is balancing books with the activities related to his passion. "Sometimes you have a test and at the same time have a TV interview."
The other challenges are in promoting the work put out where he says that he struggles a lot to sponsor his own work.
He plans to concentrate more on comedy than movie acting because he feels it's where he belongs.
We wish him all the best in his hustles.