'All children are born artists, its up to them to take it up or let the talent to die out.' These are words of Brian Lister a self taught artist who mastered the art of using his point ball pen to craft his drawings that have seen him pay his hostel fees among other several achievements. He effortlessly lets his hands do the talk as he silently brings portraits to life with just ink and paper in his hostel room at Ideal Classic.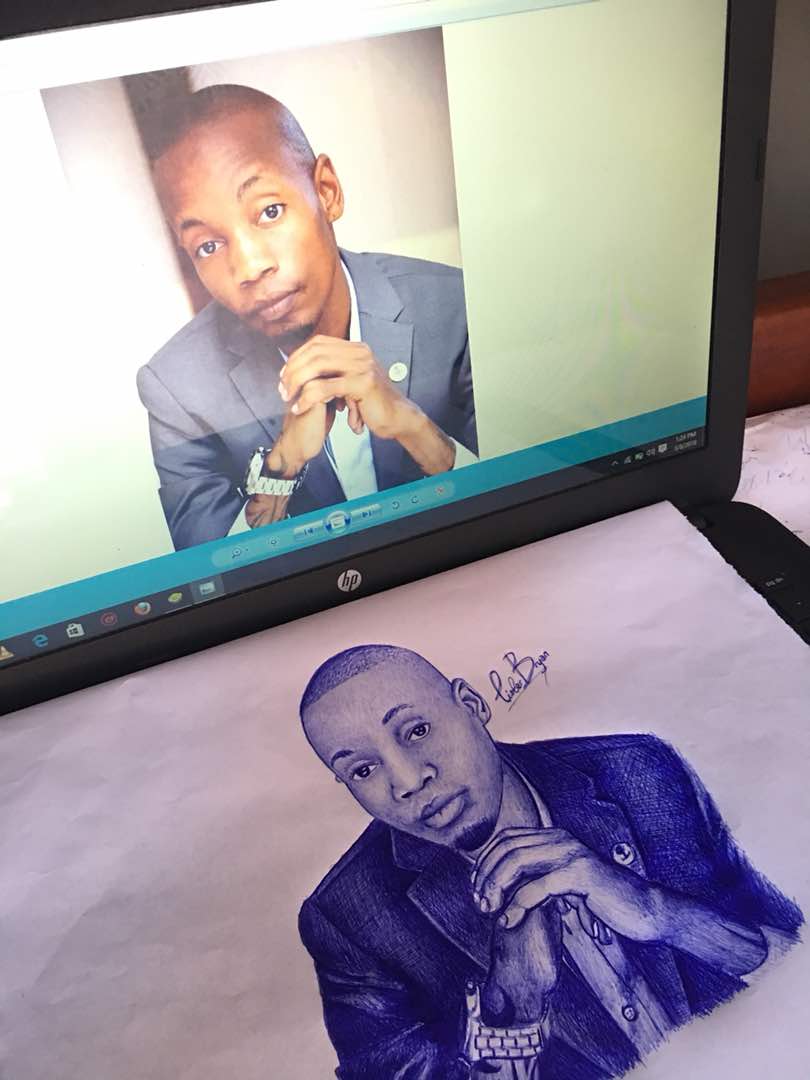 Taking a stroll around Makerere University Business School is how I landed on this second year International Business student at the Nakawa based University who tells me that he took the talent and taught himself. He says his mother always prayed to God to help bless his talent and after joining Campus, he made this talent a business in order to reduce the expenses of their already big family.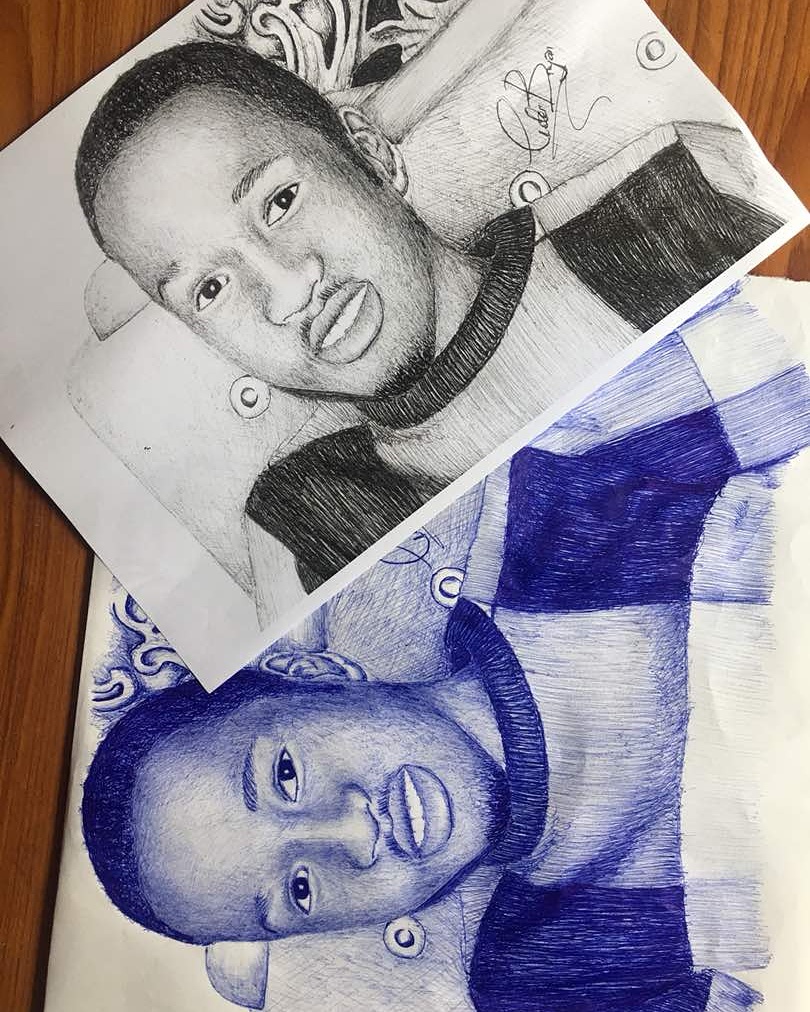 Lister says that he started small with sketches and posting them on social media which were later shared by friends and getting him clients in the long run.
" Well I started small, it all started with looking for the market. I made small sketches and postings on my Instagram which caught people's attention. I remember asking friends to bring me pictures of there parents and I would draw them. Some parents where forced to pay."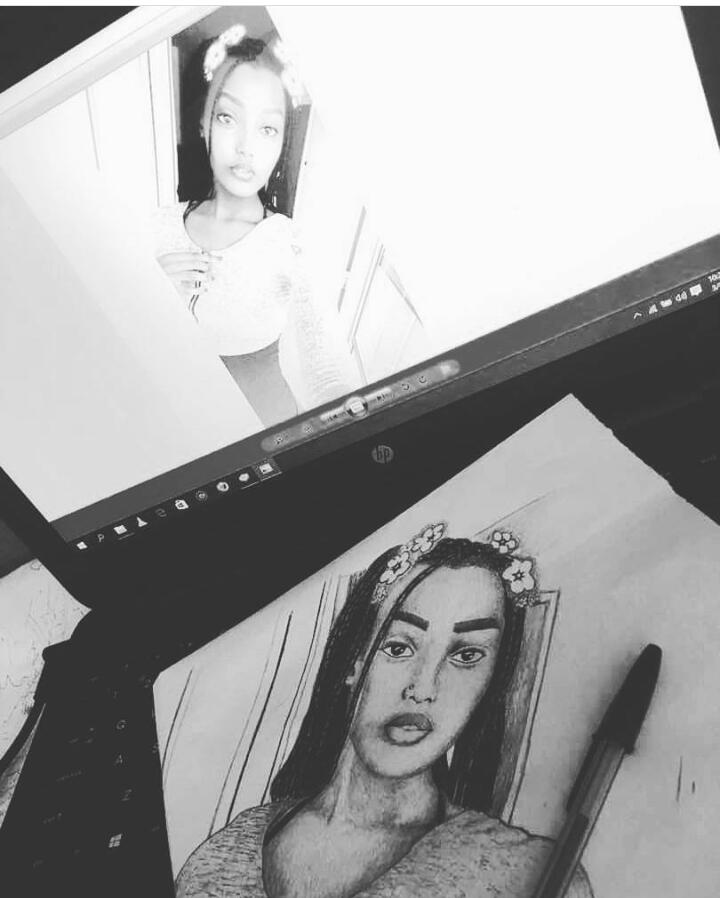 He says that to him, art tuned out to be more than just a mean of survival. It is a passion that he believes to open doors for him as he does it with love and a way to express emotions." It brings me inexpressible joy when my art pieces are given to people as gifts, am just glad as an artist to see myself making a positive impact. I will continue to do art until I can't do art anymore."
All is never juicy in business though, Lister has faced a number of challenges. He says people think his art is too expensive considering the cost of ink and paper.
" When you tell people the prices, they do the maths and say a paper is 500/=, frame 20, 000/=. Why don't you charge at least 40, 000/=? These forget to calculate the time spent as a perfect portrait can take up to 3 days." He says girls also find it hard to date him because he draws so many girls which to them is an insecurity. He has however marked some remarkable achievements as Lister has been able to represent Uganda in continental competitions, provides upkeep and also pays for his hostel fees at Ideal Classic.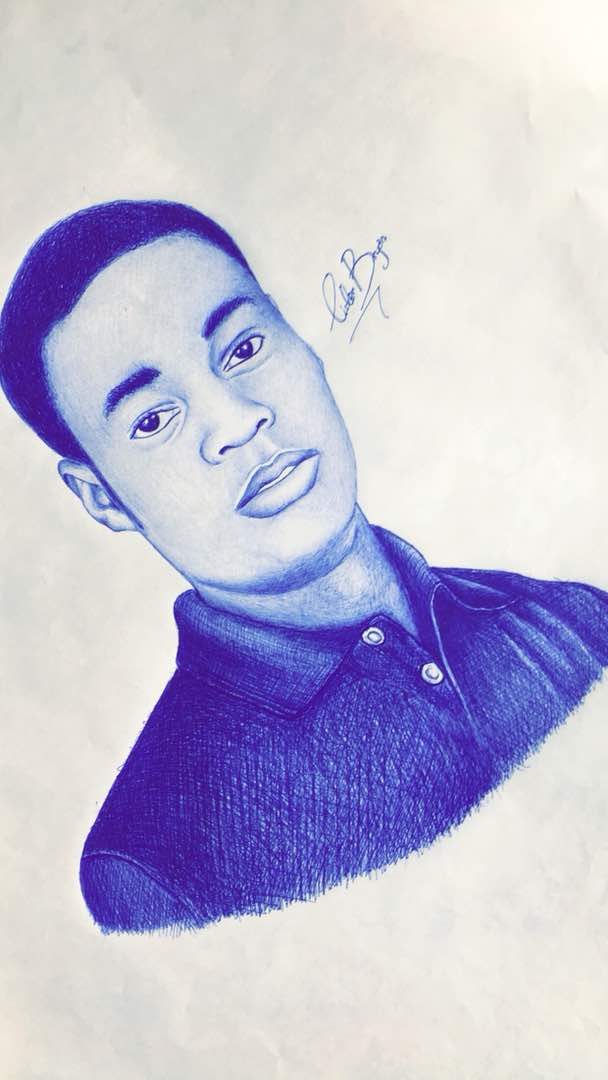 During my time with him, Lister managed to give me a portrait of my crooked self which I will hung in my room from now on. His portraits go for a range between 100 – 250, 000/= depending on the portrait size and this comes with a frame.
He plans to teach children how to perfect art so that they can be able to sustain their lives.
"My plans after school are that my art is not going to be a business. It all starts from charity homes, remember all kids were born artists so I want to share the talent and give children hope and a passion. Look at all the kids on streets, most of them can really draw so well and all they ask for is 5000/-. With a working ground for all these we can really change lives and turn that 5000/= to millions.