Dr Buluke Brian aka Blue Tygar is a doctor by profession who is also a song writer, singer and a businessman. He studied bachelor of medicine and surgery (MBchB) at Mbarara University of Science and Technology (MUST) between 2013 and 2018 where he specialized in Surgery and Pediatrics.
Even before he joined Kiira College Butiki in Jinja for his high school, Brian loved music so much. He wrote his first song titled twekolere while in P.6 and sought to feature his brother but in the same year Jose Chameleon released a hit called "kola zizo leka kwesimisa abalala." They thought Chameleon had copied their song and they decided to drop it. But this didn't let him down.
While in his second year (2014) at MUST, Brian wrote a gospel song titled "lift me up" where he was requesting the lord to always lift him up from difficulties. He continued to write other songs like Topapa, Dry season, Gwenonze and others.
Currently Blue Tygar (Dr. Brian) has 15 songs and the trending one is known as "Wantegera." All these are on the Album Lift Me Up which is comprised of different music genres like gospel, RnB and are in different languages.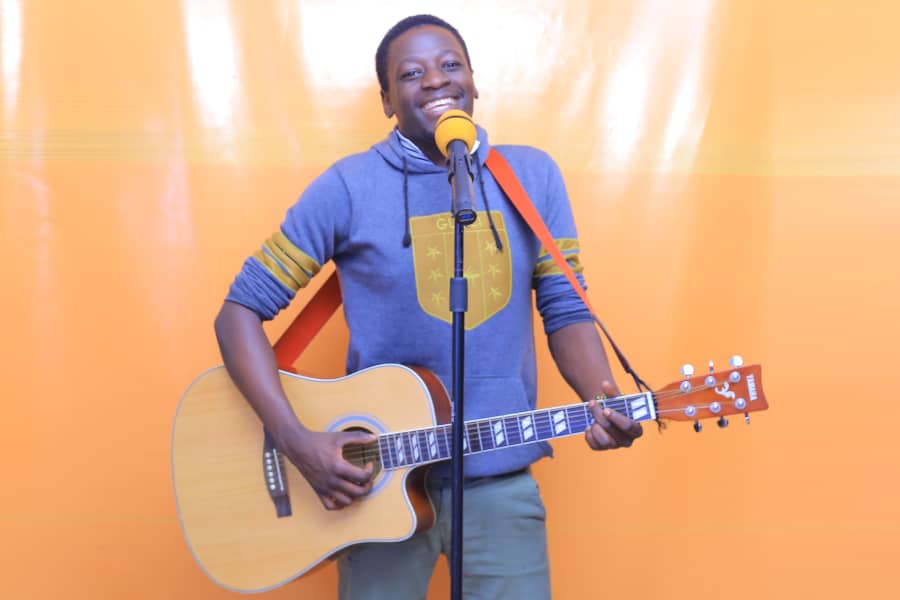 If it was not for his music talent, Brian wouldn't have been the person he is now. Some of the unforgettable memories he has ever had is when he filled up Adit Mall on his lift me up concert in September this year. While still at campus Brian showcased his talent in major events that were In Mbarara like the 10 years of Eddy Kenzo, Spice Diana's ndi mu love concert and Sabasaba of Dr Jose Chameleon where he was getting upkeep to sustain him at Campus.
Brian requests the Ugandan radio stations and DJs to always play the music for upcoming artistes. He owns a medical clinic called King's Medical Clinic located in a neighboring town to the university where students and the community members access medical care at affordable prices.
Brian says his greatest challenge at the moment is the lack of a Manager and believes that with someone managing his music, only the sky would be the limit. To reach out to Brian, call or Whatsapp him on +256700210064. On Social Media, he can be accessed on Twitter @BluetygarUg, YouTube – Blue Tygar Ug and Facebook Blue Tygar R&B Artiste.
Comments