Forget the campus students who live large on their parents income, get to know those who are out there trying to make a living with the little they can afford and the talents they have been given.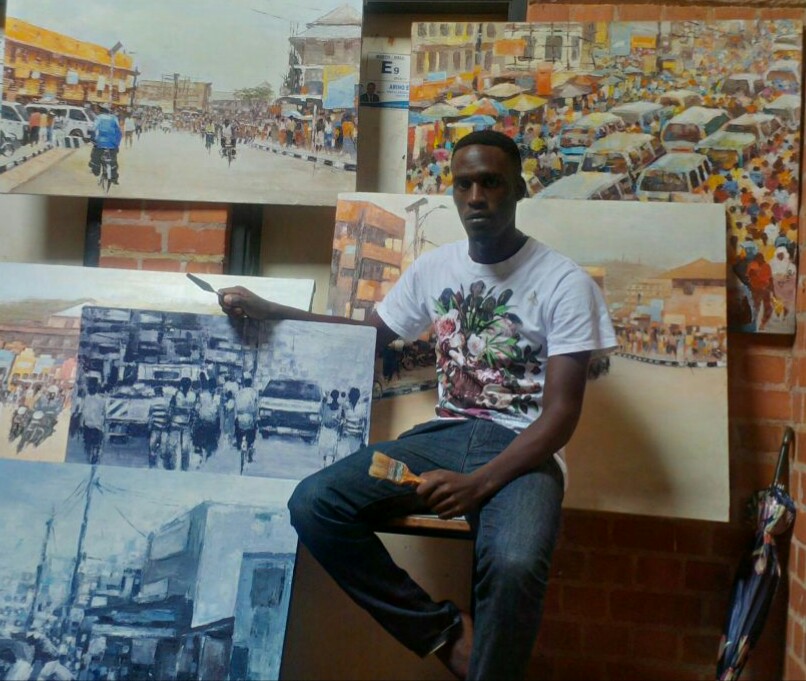 Meet Francis Ainembabazi, the Kyambogo university finalist who didn't only take up art and design as a course at university but actually does some good practice on the side, and by the way he is very good at what he does, like the saying goes practice makes perfect.
Francis's inspiration with art traces back to primary four when he used to draw Jesus art pieces in his Religious Education work books, this according to him was one of the things that triggered his passion for art and design. Ainembabazi later went on to expand his drawings to other items like people, landscape and animals. With this, he then decided to take art as seriously. At the moment, Francis looks up to impressionist painters like Claude Monet for inspiration.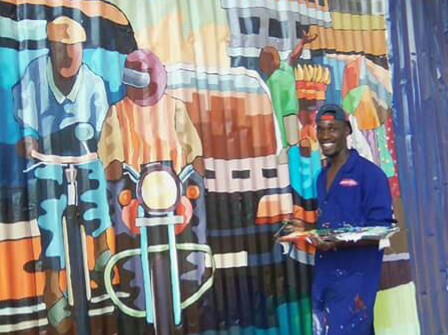 When asked how he balances his work with books, fortunately for Francis says its quite easy for him because all his lectures happen during day time therefore he has enough time to design and do his art in the evenings. More so, since he is an art student he can do his artwork along side classwork.
When it comes to this business, a lot of doors have been opened for Francis and frankly he is loving the benefits that come with them. Most of these benefits include up keep and a great number of work connections.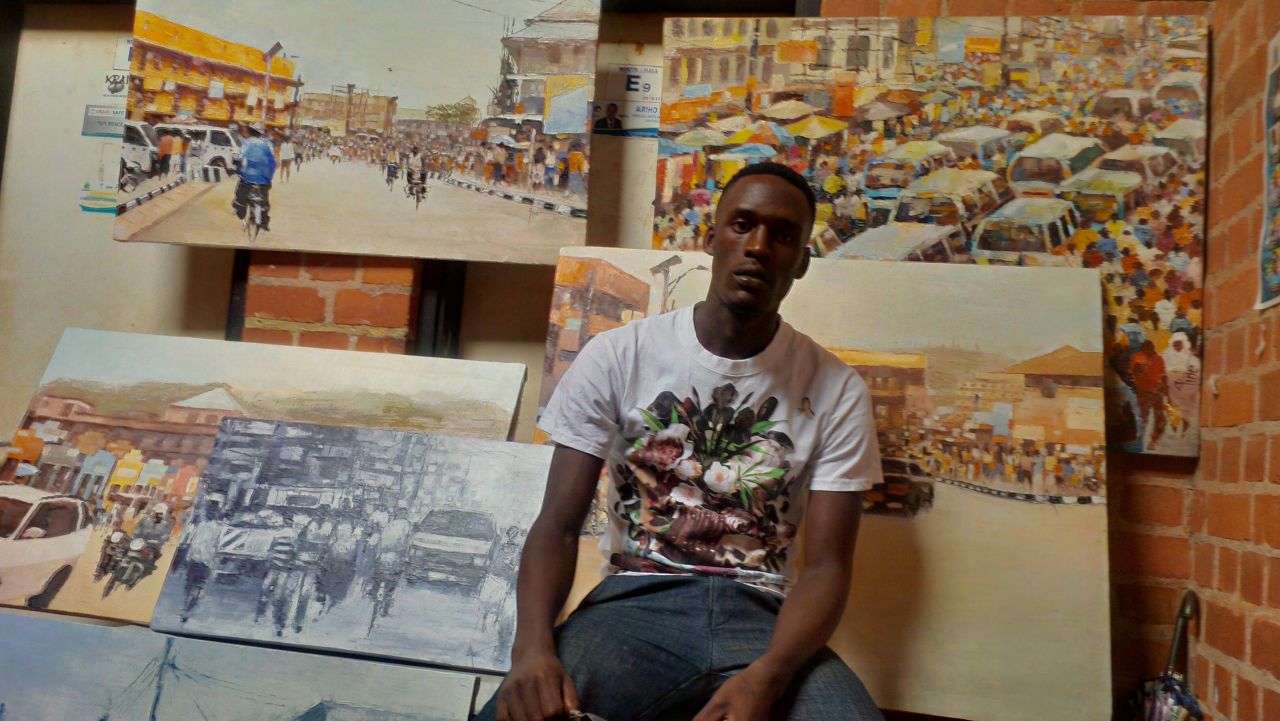 "I have worked with organizations especially those involved with art. One of them is Sadolin paints where I showcased my work during the Sadolin Mabaati challenge, and I'm also showcasing my works with Umoja art gallery in Kamwokya," he concluded.
Everything in life does not run so smooth and with Francis, there is no exception because he faces the same if not almost similar challenges like anyone else. Like any other business minded person, his biggest challenge is competition with senior artists for the small art market. Another challenge is the space to showcase his art pieces which are currently placed in his small room at north hall, this denies him chance to meet up with potential clients at self will.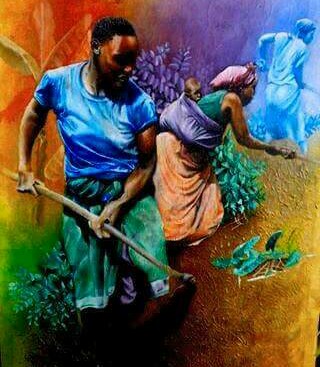 Those setbacks according to Francis are just, ' things that the Lord has placed in your path for brighter achievements.' He goes ahead to advise fellows never to give up on their ambitions as these will take them far.