So, "all work and no play makes jack a dull boy," I'm not sure what to say about all play and no work. I think its safe to say it makes Tom a broke dude… that's my assumption anyway.
My recent venture earned me an encounter with Okoth Shareen , a third year student of Procurement and chain supply management at the Nakawa based MUBS who is earning big from making and selling jewelry.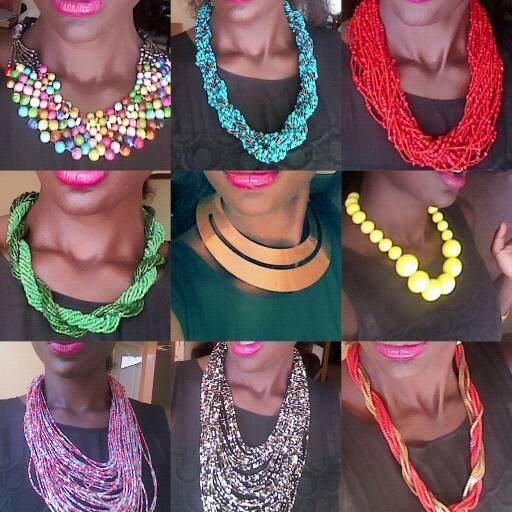 Backed by the desire to be independent, Okoth started out saving as early as year one . Being a commuter (someone who moves from home to campus), she saved a penny from the transport money she was given with a vision of starting something of her own in the near future. Her dreams came true so quickly because earlier this year, a chance presented itself inform of jewelry.
While on a trip to Kenya, Okoth borrowed the idea of making jewelry which she later adopted and now sells to her classmates, online and sometimes at church. On average she earns Shs.230,000 per month which I must say is something extraordinary for a business that has merely lasted three-months old.
Currently, she is the sole participant in her jewelry venture, however it is not as smooth as it sounds because she still has to seek some funding from elsewhere. At the moment, with the little funding from her parents she hopes to expand and open up her own jewelry story with custom made merchandise.
In her own words, she describes herself as a lucky success. Though she didn't start big, the little she had got her a great exposure to do what she loves which is jewelry.
"Start small and don't wait for when you will get a lot of money, trust me the money is never enough," she says.
To all the ladies out there , may this story inspire you to empower yourself.