Not only has COVID-19 taught us that saving money for emergency is key, it has also created opportunities for people to make money. As you may or may not know that one of the seven streams of income is people's problems, how? By creating solutions for their problems and then get money in return.
Fiona Bagaine, a finalist at Makerere University doing a Bachelors of Science in Economics is one of those who have taken it upon themselves to create solutions to the problems of natural hair lovers thereby making money.
She's a natural hair enthusiast who not only grows it but goes on to teach fellow natural hair lovers how to feed the hair, grow healthy hair, sensitize them about the different products they can use and how to generally look after it since she is so passionate about it.
She does this through blogging and her social media Platforms. Now you know that you can use your socials for a good cause. Since the lock down is here, we all have so much time on our hands which everyone has used to do whatever they please.
Bagaine is one of those who have used their talent to evolve in small scale trading by starting up a business that makes satin hair bonnets, head wraps, cushion covers and pillow cases during this period. If you are a lover of comfort, you now know who to contact after reading this article.
On what inspired her to start up Crowns and Curls (her business name), Bagaine says that she thought it important for ladies who have natural and palmed hair to have bonnets that could help to keep their hair moisturized especially after applying hair food, oils, name it.
"Most of the people were using hair products but weren't protecting the moisture in the hair especially those with natural hair so it would go back to zero leaving no work done, so i decided to start making bonnets that could keep the hair moisturized especially throughout the night and make them affordable for everyone given the fact that I had tried to buy a hair bonnet sometime and it was so costly." Bagaine asserts.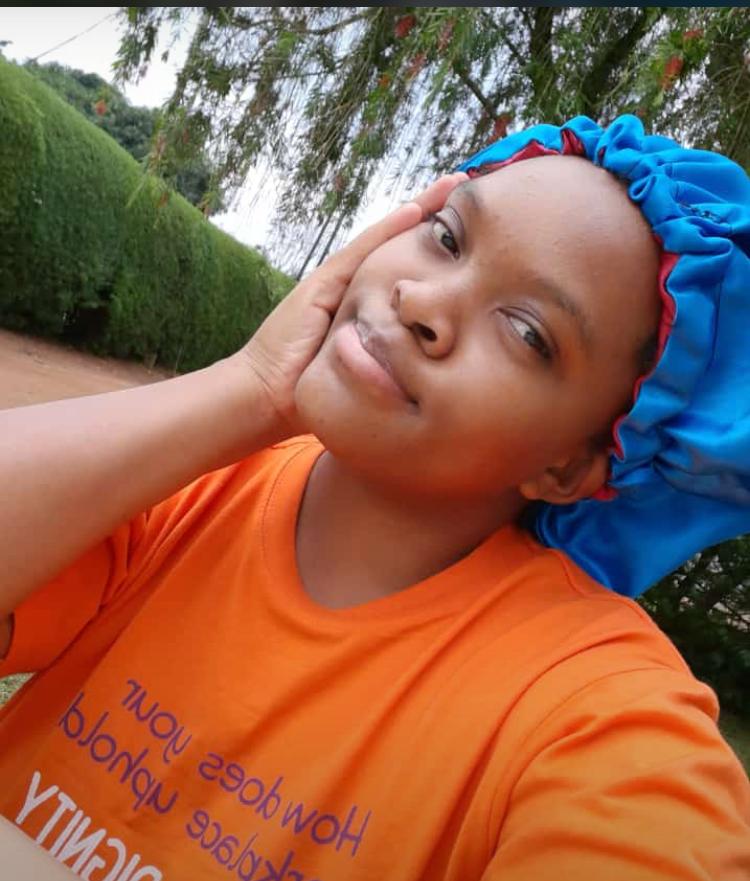 According to her, the satin cushion covers and pillow cases are also good for the skin at night or during day as one chills in the sofas because the skin does not get into contact with the dirt from the hair. This reduces acne and black heads on the skin.
Bagaine expresses a lot of gratitude to her customers who have supported her, the friends that have helped her to keep pushing and hopes to do more and expand the business.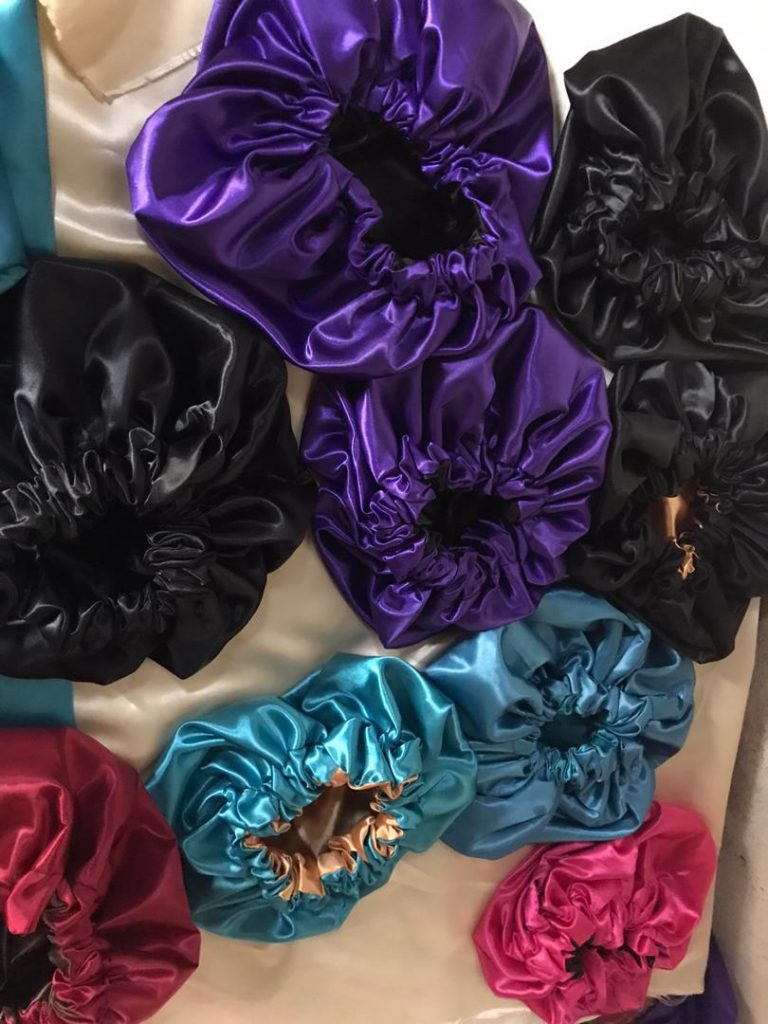 "I am so glad and thankful to my customers, friends who have advertised, those that have told their friends about Crowns and Curls. I am so happy the business is moving and I plan to do more to expand the business." Bagaine remarks.
Follow Crowns and Curls on both twitter and instagram @crowns _curls to know more. Orders can be made on 0779505169.
Comments