One could wonder how engineering has anything to do with Art, but guess what, Asaph Bwambale is here to convince you, with all his precision in art, that talent knows no boundary. Currently pursuing a Bachelor's of Civil Engineering at Ndejje University, Bwambale uses Art to meet a life through raising upkeep and paying his bills. According to him, this is more than just a talent.
Right from high school at Ntare, Bwambale has been exhibiting so much passion and interest in the Art venture. During his time at this School, he voluntarily offered to draw posters for then, upcoming shows and events that would catch people's attention and also mentions, he earned free entrances to these shows and all-inclusive 'fringe benefits' and this is how he found his way to considering art on a bigger scale.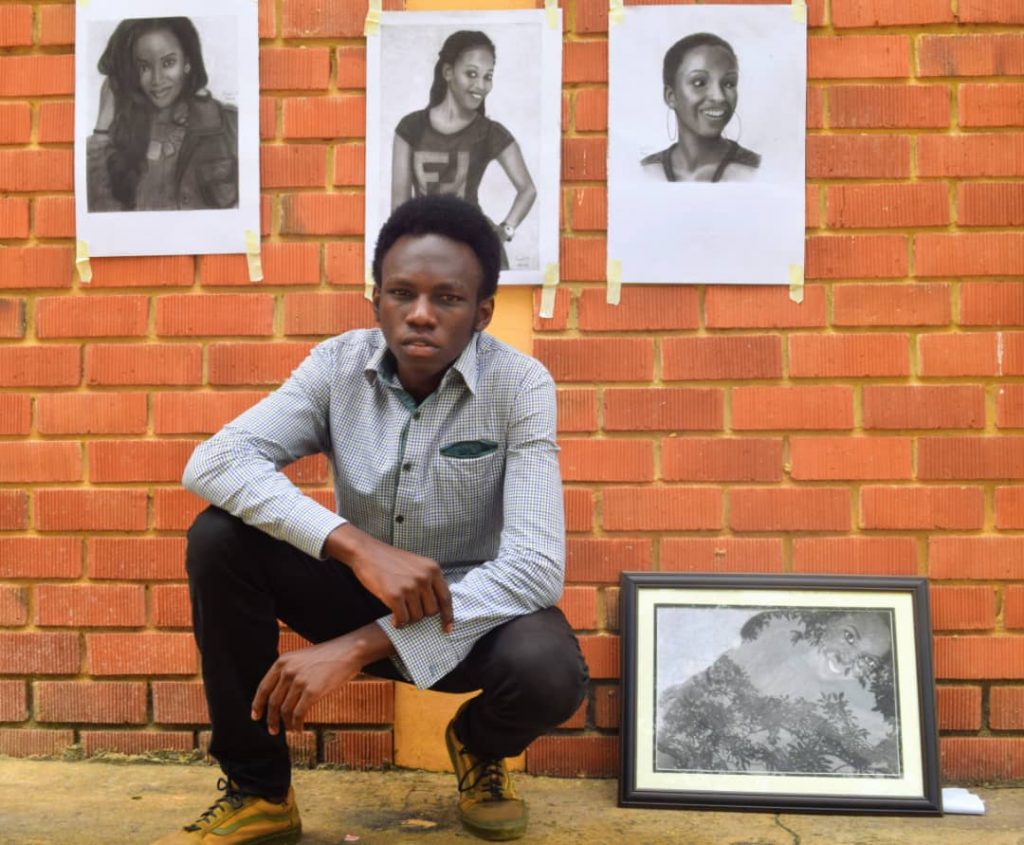 With some of his pieces selling as high as Shs 300,000, Asaph revealed that since he knew Art was a sure platform to earn some small monies, he didn't think twice about taking it on, alongside his engineering course. And besides, he used a comparison scenario of social media influencers who do their thing regardless of how hard their courses are, and at the end of the day, the pocket status always wins.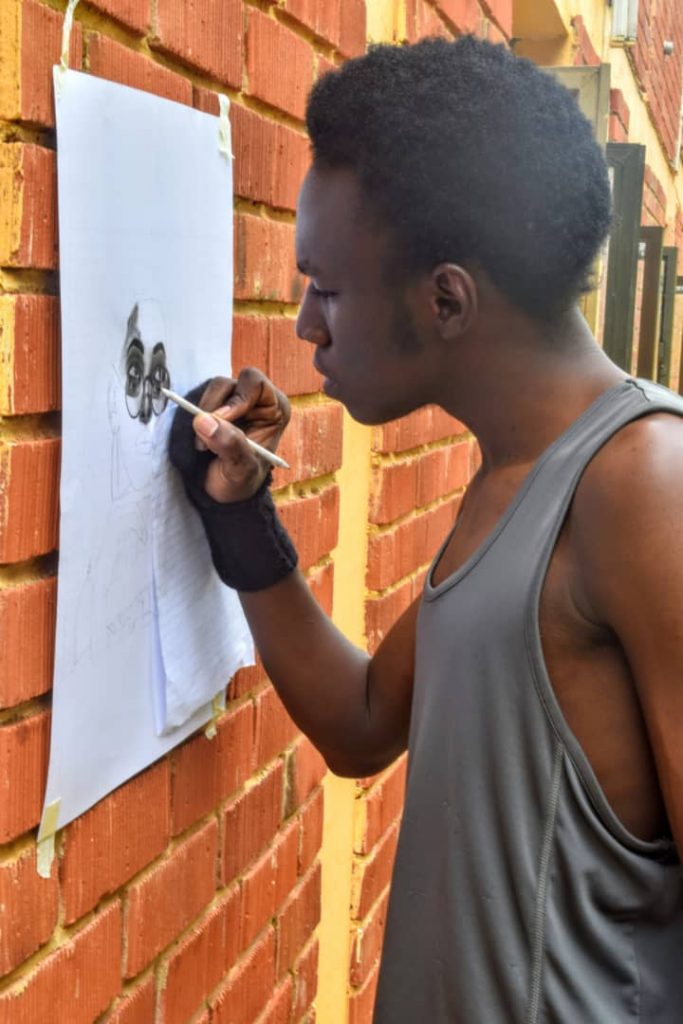 Regardless of several challenges like underpayments of his clients, and balancing academics with his hustle, Bwambale is in a move to put his business to a whole new level through creating blue prints for locally made motion visuals used in animation movies to sensitize the public about health matters such maternal health for young and first time mothers.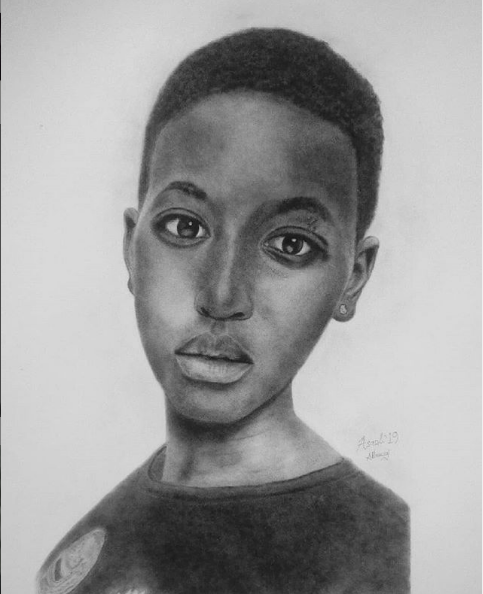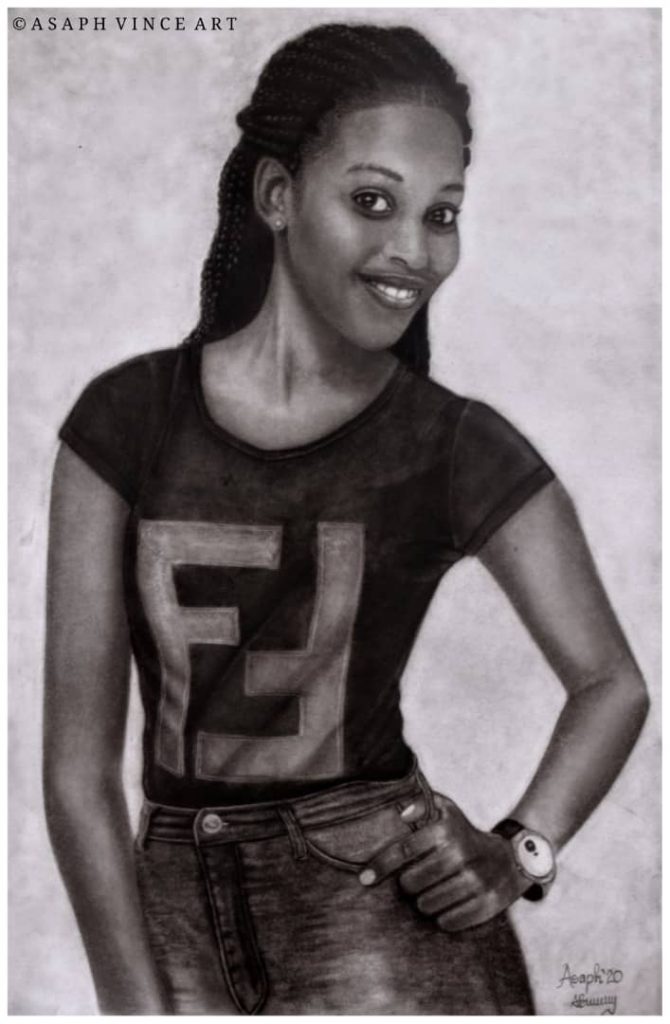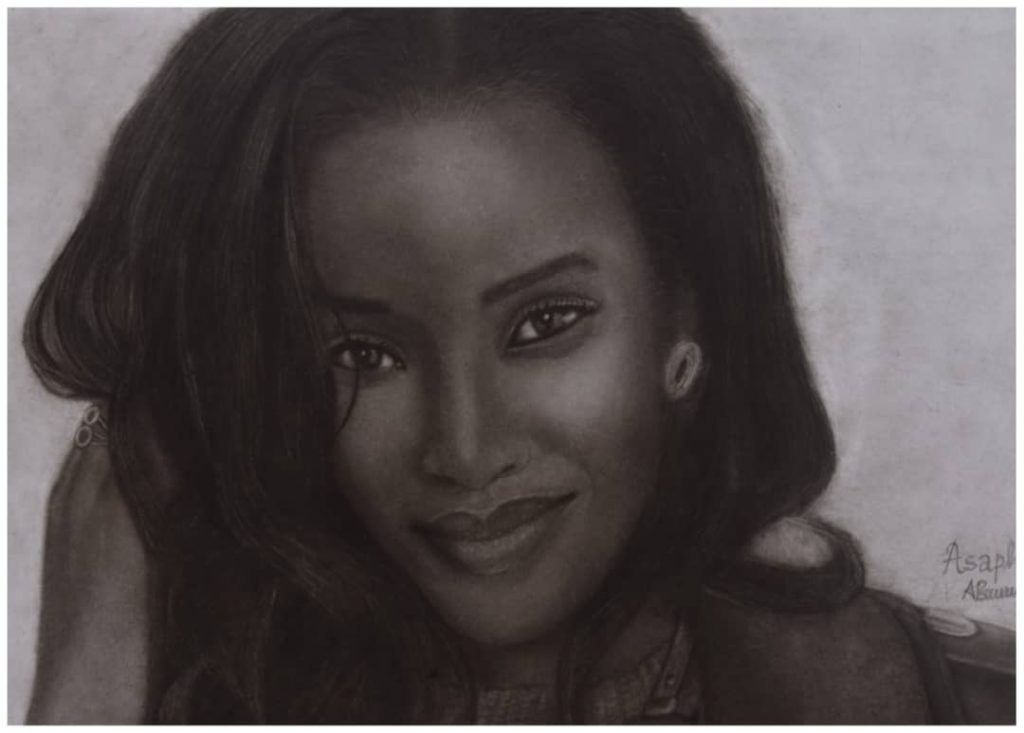 Apparently, he is well known at his college-campus for the finest art and with no doubt, he has produced a lot of well-crafted pieces for so many chics in and around campus.
In case you are out there and you wanna grab an art piece of yourself too, feel free to contact him via WhatsApp on 0773891899 or Asaph Vince Art on Facebook and @asaphvince_art on instagram. Go ahead, Support a hustle!
Comments