With the kind of family background that she's purely hardworking, Nakasujja Sharuah Kalungi is definitely the epitome of an urban hustler.
Sharuah a wild, jolly and friendly fine lady currently pursuing her Bachelors of Science in Accounting at Makerere University Business School is the managing director of Zanei Beauty Products.
At mere sight of her, Sharuah does not possess the true likeliness of a Manager but her looks and story will certainly disarm your thoughts of her.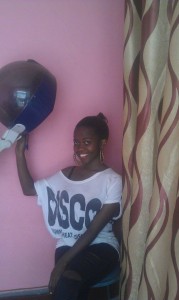 Like any other girl who loves a fancy life, Sharuah being an exception is that she has to work to get it all and you can surely call her Miss Independent. When her elder sister who she prefers to call Boss Mrs. Zanei Birungi opened up a cosmetic shop two years back, luck had it that she was also coming in for her Form six vacation and this was an opportunity for her to venture into the business world. My 'Boss' who owns a chain of businesses happened to acquire the skill of mixing cosmetics happened to venture into the business of cosmetology and this to me was a grapevine, narrates the hustler. I hated seating home, relaxed and cross-legged as my folks were earning something and with the family background that was strict on being lazy, I surely had to do something.
The funky hustler brags about being a trendsetter, innovator and desires to produce quality at all times which explains the high magnitude of loyal customers that flock their Nakivubo Complex based beauty shop on shop No. C5. We do handle all skin problems and provide solutions to the seemingly disgruntled persons seeking help, explains the manager.
A rather perturbed Sharuah tells Campusbee that she faces a challenge of having to miss out on some lectures because she has to attend to work demands, customers too are very annoying at times and the business is seasonal. The enormous taxes that KCCA brings, the impatient customers, lack of concentration both at work and campus will surely make you run nuts, adds Kalungi. However I seem to handle it all now that I value time and the fact that I offer evening lectures which is continent, denotes the manager with a heavy sigh of relief
Asked about a rough estimate of her earnings, Sharuah gladly tells Campusbee that she on a good day earns close shs35000 exclusive of her salary and allowances and earns shs10000 on a bad day.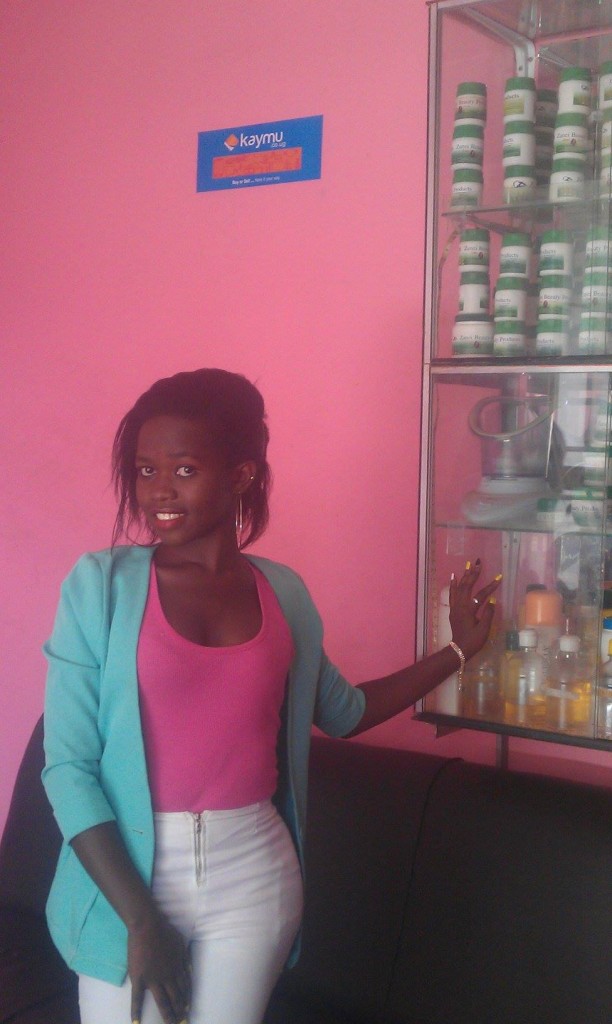 With this, I can now manage my own upkeep and never bother my parents with transport issues plus other needs because I never run broke anyway, she giggles. Sharuah who is on a serious saving spree intends to buy a plot of land, a vitz and open up a business of her own from her savings.
If you asked her about her status, she will gladly tell you she is single only if you are cute and will be fast enough to tell you she's been taken just to feel protected.
Comments