KCB Bank, under its Graduate Program, is recruiting passionate, brilliant university graduates interested in pursuing a career in IT, Projects, Operations, Audit, Marketing and MD's office.
Successful applicants will be awarded a 1-year contract with a salary. During this period, the graduates will be rotated within different bank departments and eventually, outstanding performers will be retained by the bank.
REQUIREMENTS
To qualify, you must have graduated, not later than 2019, with a minimum of a Second Upper degree.
HOW TO APPLY
Send your application, indicating your specific placement of interest, to RecruitmentUGaug.kcbbankgroup.com by 19th January 2022.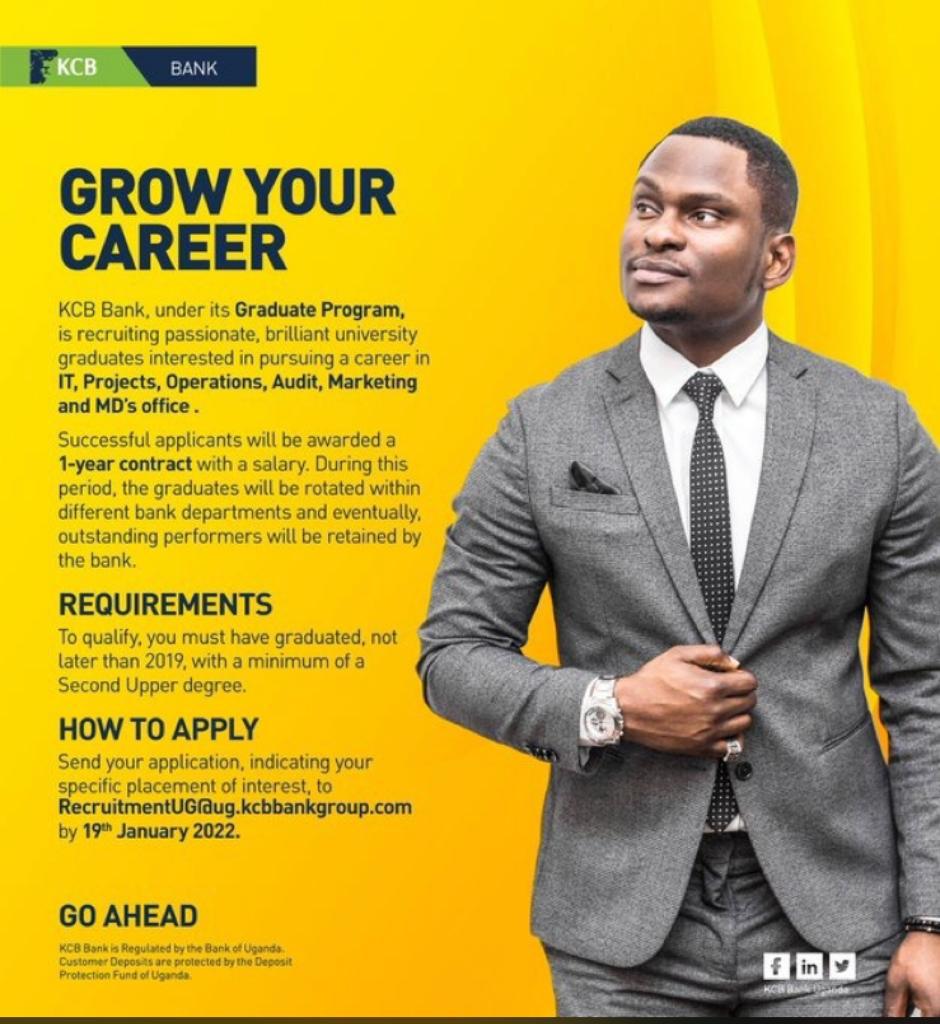 Comments