Uganda Institution of Professional Engineers (UIPE) is looking for suitable candidates to fill approximately 200 positions as graduate trainees.
UIPE is the leading independent organization for the engineering profession in Uganda and embraces Engineers, Technicians and Technologists right from when they start college, as they progress as young professionals and then as they mature into senior practitioners.
For one to apply for the programme, they;
Must have graduated not more than two years from date of
Application
Must have completed and graduated from a university with
a transcript or evidence of processing one
Should be interested in working under the following sectors

a) Agro Processing
b) Construction
d) Manufacturing
e) Tourism and Hospitality
c) ICT

With a target of only 200 graduates on a first come first serve basis, applicants have been reminded that the deadline for registration is 30th June 2023.
Only selected applicants will proceed to the next level.
To register for this opportunity, use this link: https://forms.gle/zv2oDbxTzrTTNqtdA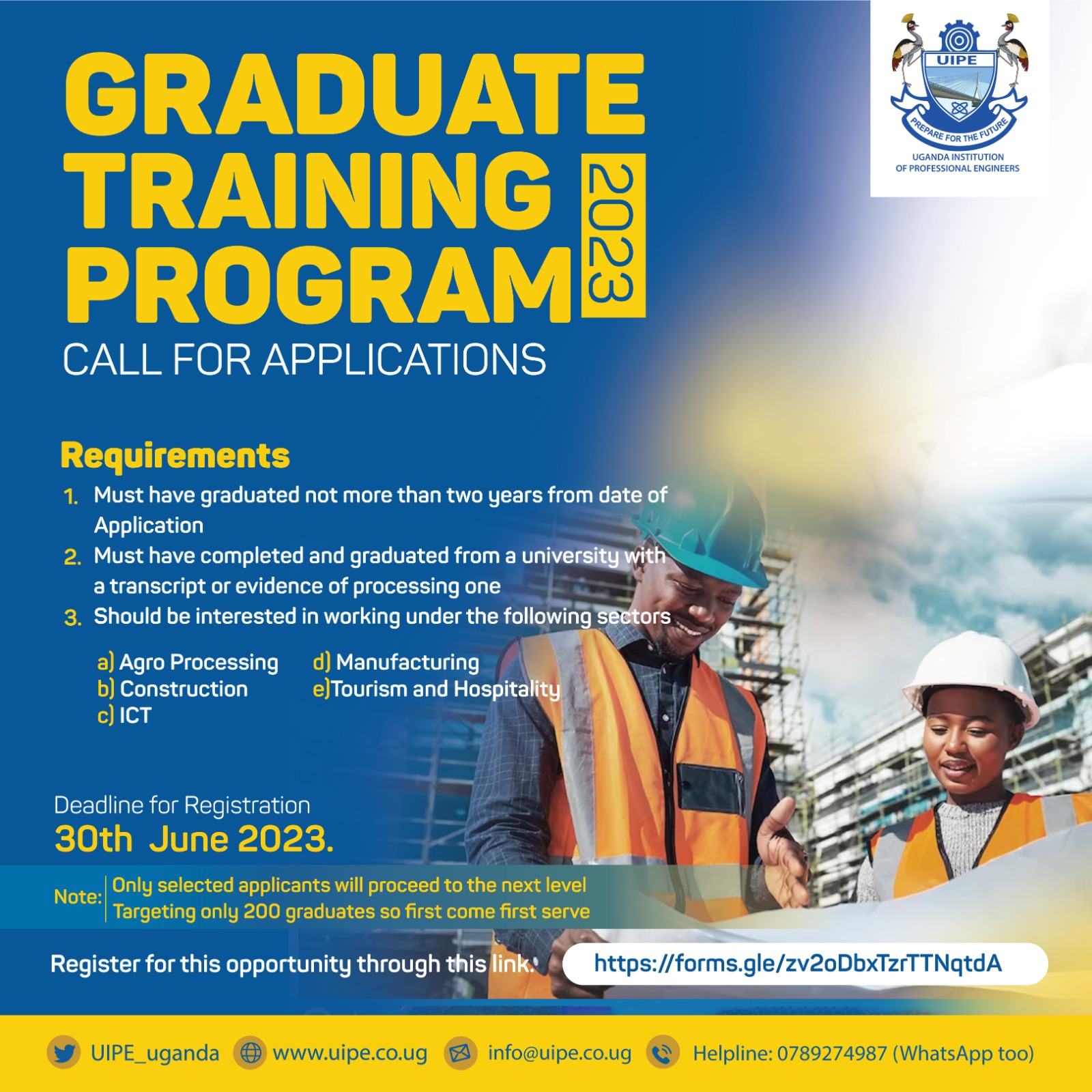 Comments