Earlier today, Hon. Robert Kyangulanyi Ssentamu alias Bobi Wine, the party president for National Unity Platform (NUP) met a section of students from Makerere University and MUBS Nakawa Campus.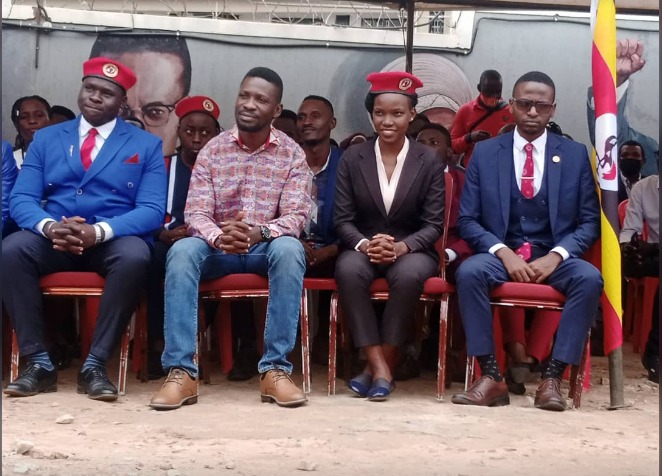 Among the students, were the recently declared NUP flag bearers for the forthcoming Guild elections at the two institutions.
In his speech, Bobi Wine warmly congratulated the party flag bearers upon making it in their primaries and encouraged them to use the political space to yearn for a better country.
Nambassa Shmim, the Makerere NUP flag bearer pledged to continue fighting for students so as they better services.
''My assurance is that as students we have a lot to fight for at the hill (Makerere), it's therefore our role to provide the best service,'' she said.
The delegation from MUBS promised Bobi Wine to continue influencing the change to better the service of students
Comments