Kyambogo University National Unity Platform (NUP) supporters have contested the election results of the 20th guild election polls.
NUP students, led by the 19th guild president Wafula Edrine Koholo, have vowed to stage protests next week to express their discontent with the election results.
Wafula told students on Friday October 27th during the institution's Freshers ball that the university administration robbed their victory. Wafula alleged that management used the EC to rig the election.
NUP's Nakayenga Samuel lost to UYD's Mwebesa Regan, who was declared as the winner of the Thursday polls.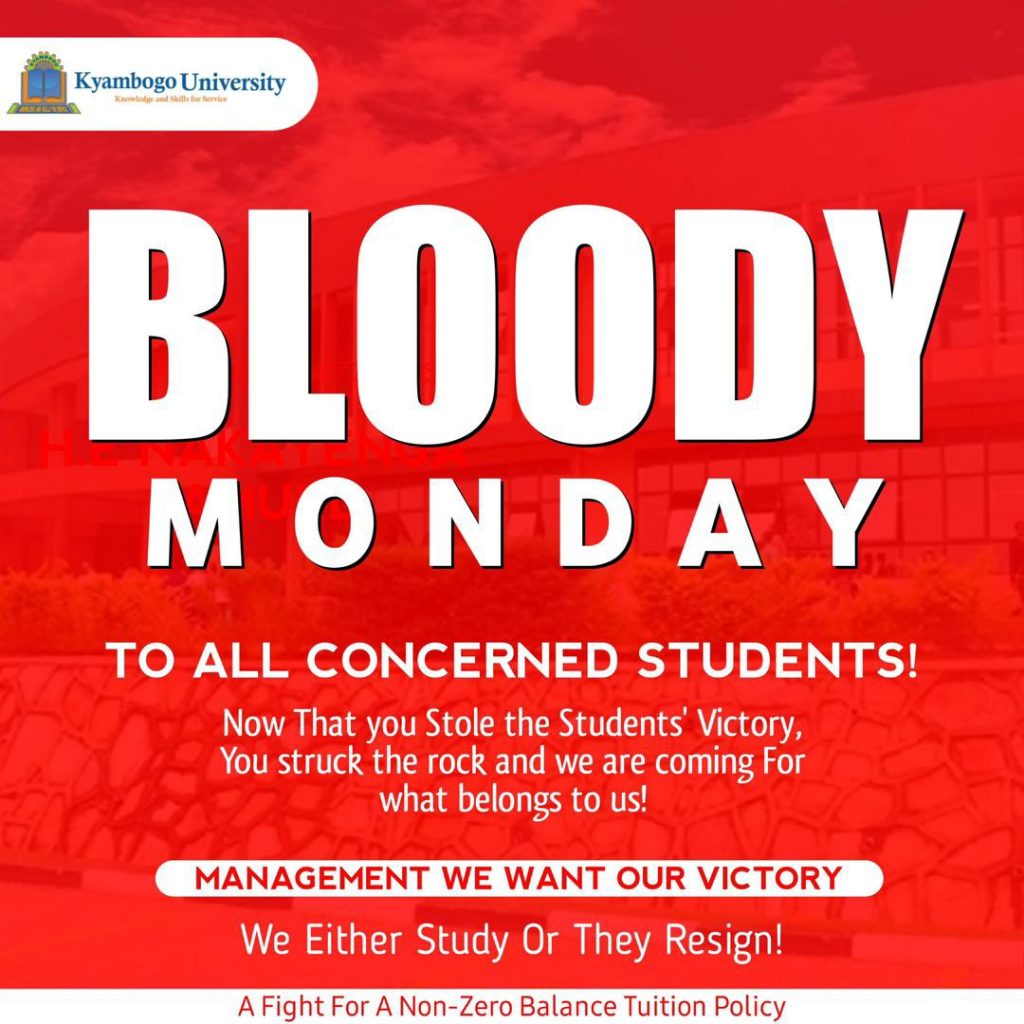 A section of NUP supporters have declared a protest dubbed bloody Monday to express their disapproval of the electoral process.
The Kyambogo University 20th guild elections were marred with arrests of NUP agents and supporters. Both Nakayenga Samuel and Wafula Edrine Koholo, and other supporters, spent the entire polling day behind bars. These were released on police bond having been charged with public nuisance.
According to NUP, the arrests were made to frustrate them and make it ease for their opponents to rig the election.
Comments