Kyambogo University went to polls on Thursday 26th October, 2023 as students chose their new leader.
The election intended to usher in the 20th Guild President at the university, a position that has been occupied by NUP candidates in recent years.
In a hotly contested guild presidency, Democratic Party youthful wing commonly known as Uganda Young Democrats (UYD) championed their own Mwebesa Reagan to defeat five candidates for the top seat.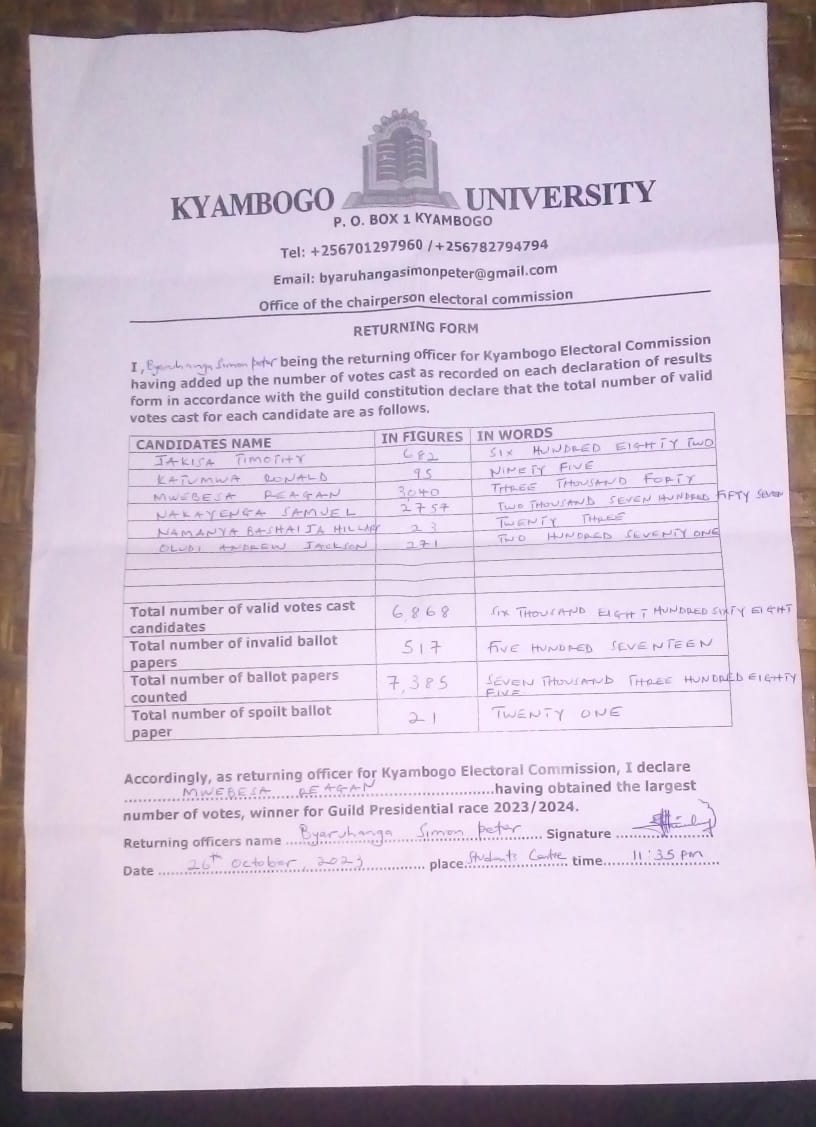 Mwebesa Reagan was declared winner after gathering 3040 votes while NUP's Nakayenga Samuel was the 1st runner up with 2757 votes.
The President-elect will takeover from Wafula Edrine Koholo.
Congratulations Reagan!
Comments