Makerere University has already kicked off the electoral process to usher in a new students' Guild.
The 89th Guild government will take shape with the initial step of selecting an electoral commission that will oversee the general elections.
Through the office of Dean of Students, the roadmap for setting up the commission commenced on 18th February with a call for nominations of the electoral commission aspiring candidates from all Colleges and Jinja Campus.
On Monday 27th February, upon verification of Academic statuses of the Aspiring Electoral Commission candidates, the list of duly nominated candidates was publicized by the Dean of Students.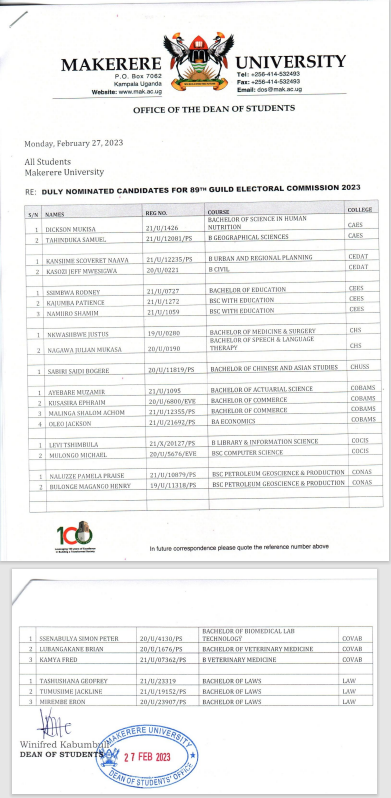 The list comprises several contestants for the different positions on the commission that will be elected by the current GRCs on Wednesday 1st March.
Aspirants have been directed to rally for support virtually through online campaigns that have already been launched.
According to the Dean of students, the successful candidates will be sworn in on Friday, March 3.
Attached is the detailed roadmap for the 89th Guild Electoral Commission elections;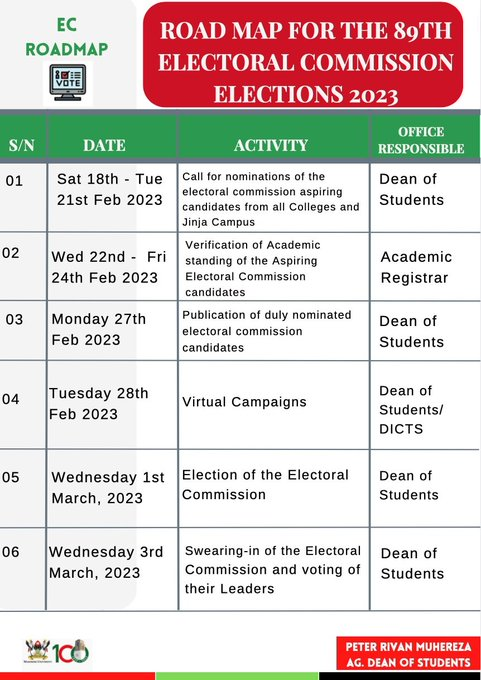 Comments