By Evaline Alum
The International University of East Africa (IUEA) students on Friday, May 27 elected Mubembe Nathan as their 8th Guild President.
The announcement was made by the IUEA electoral commission chairman, Dany Kakura on the evening of Friday 27th May 2022.
Out of the total of 1,161 votes tallied via the IUEA online-U platform for the Guild Presidential race, Mubembe Nathan garnered 563 votes beating two other candidates; Akankwasa Bridget (469 votes) and Kakelengwa Jonathan Mbilizi (129 votes).
"By the power and authority vested in me as the chairman of the electoral commission, I hereby declare Mubembe Nathan as the guild president elect of IUEA 2022/2023," Mr. Kakura declared.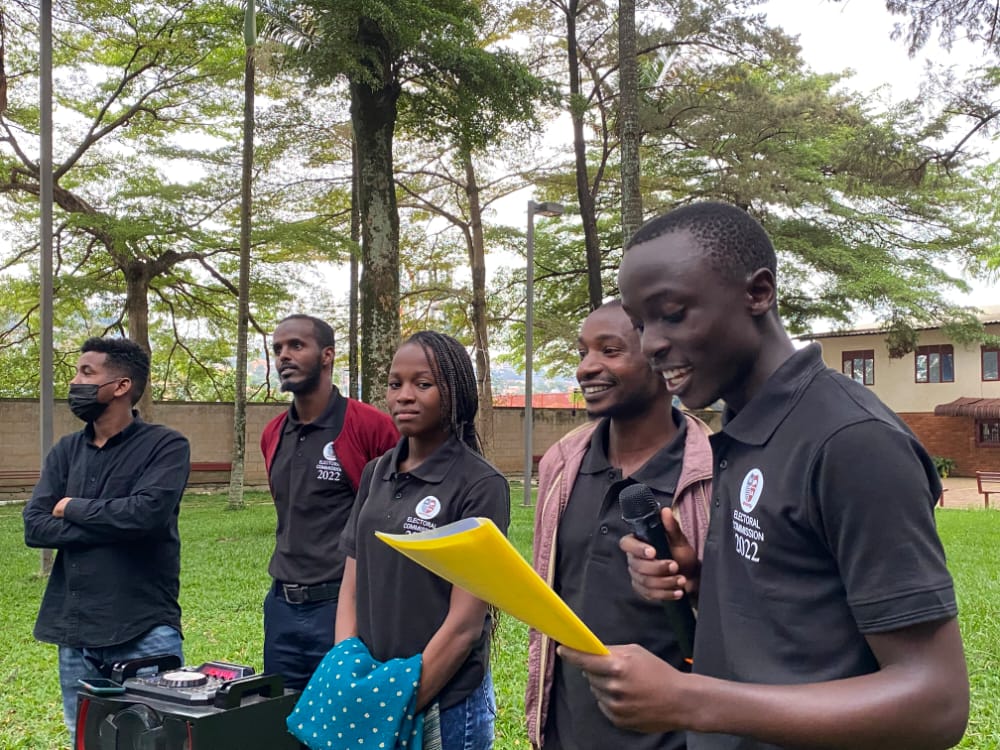 Newly elected Mubembe is confident that he is the right man for the 8th guild office. He expressed his heartfelt gratitude to everyone that has supported him throughout the race and promises to deliver quality service.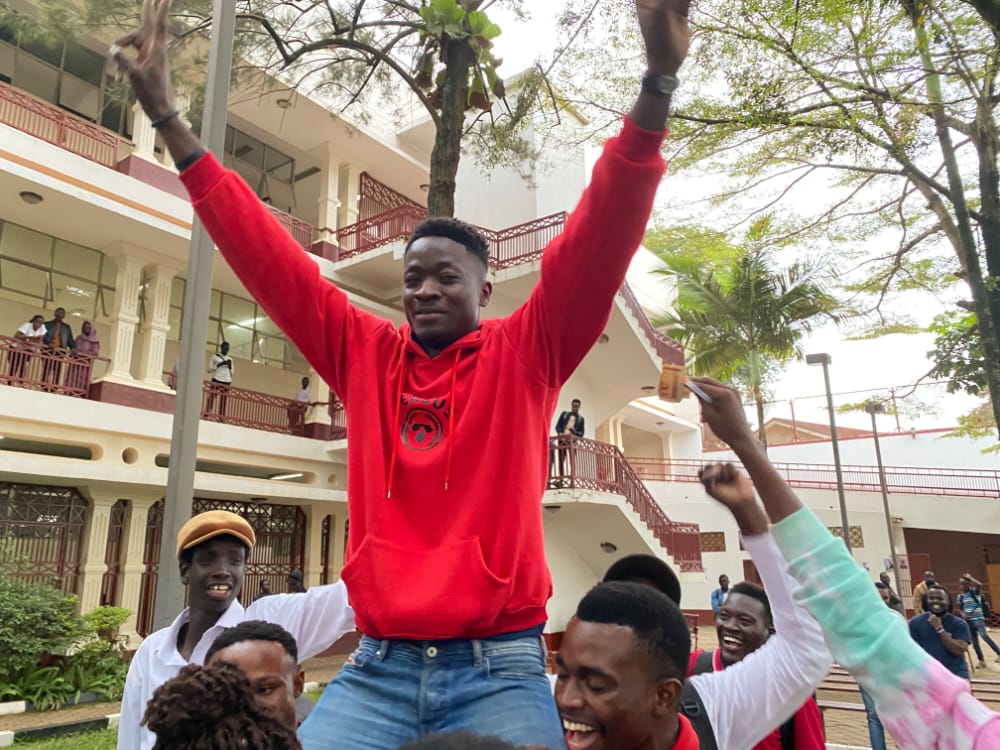 "I thank everyone that has been there for me, above all, those that voted. We have won a battle but there is still a long journey ahead of us for a better IUEA, together we will achieve wonders," Mubembe said.
Mubembe is currently in his second year pursuing a Bachelor's degree in Computer Science. He is a Congolese by nationality, model and a talented basketball player.
His victory brought more joy to the Congolese Students fraternity since they have managed to grab the third big title at IUEA this year, following the IUEA Cultural Gala and Miss University IUEA.
Other winners of the evening include; Aguer Simon Bul (Uncle Bluu) as the Vice President, Lina Kasibante as Faculty of Business and Management representative, Kamandji Amusini Tresor as Faculty of Science and Technology Representative, Abdullahhi Mohamed Muse as Faculty of Engineering Representative and Abdullahhi Ahmed Nuur as Foundation Representative.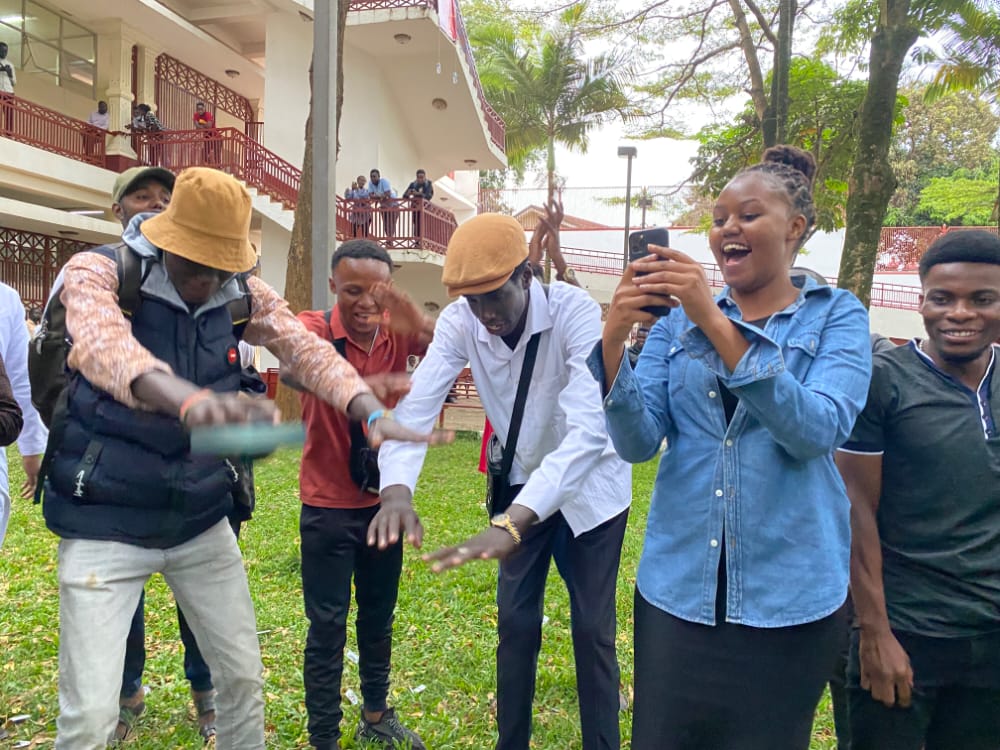 As IUEA tradition, newly elected leaders are thrown into the swimming pool. Mubembe's fans took the celebration to the IUEA's swimming pool. They called it a "welcome to office shower."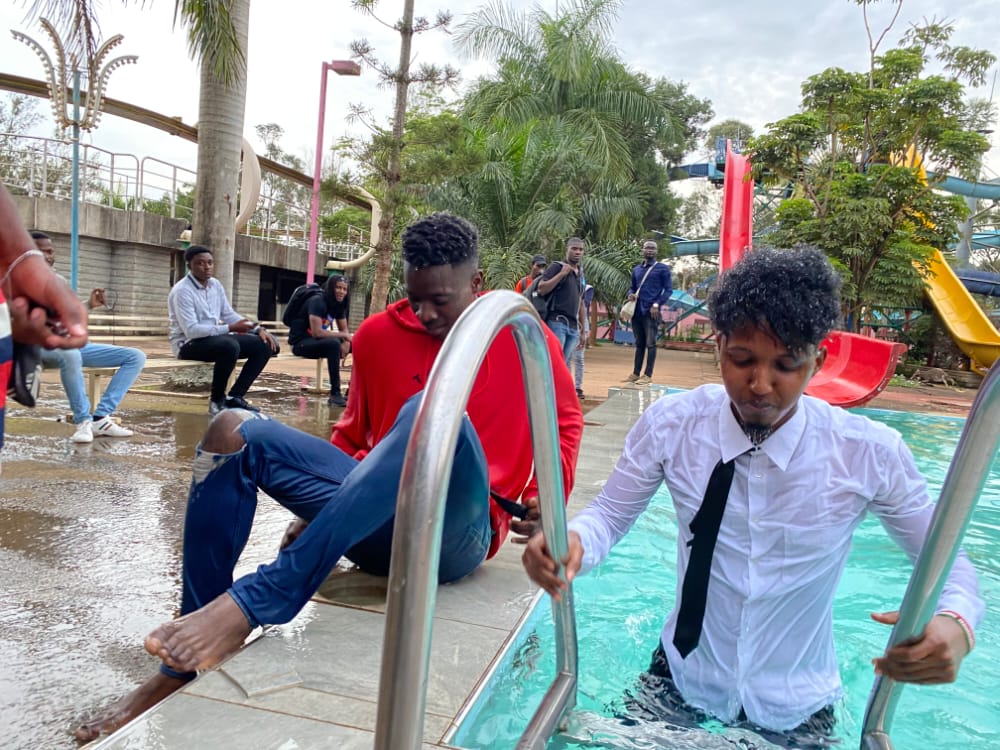 Comments