As elections gear up at Mbarara University of Science and Technology (MUST), several guild presidential candidates are in sorrow after finding out that their campaigning material was taken by unknown people.
Three candidates including Muyanja Isaac, Mayira Stuart and Mugenyi Jastus were surprised to find out that their banners were removed from where they had been placed.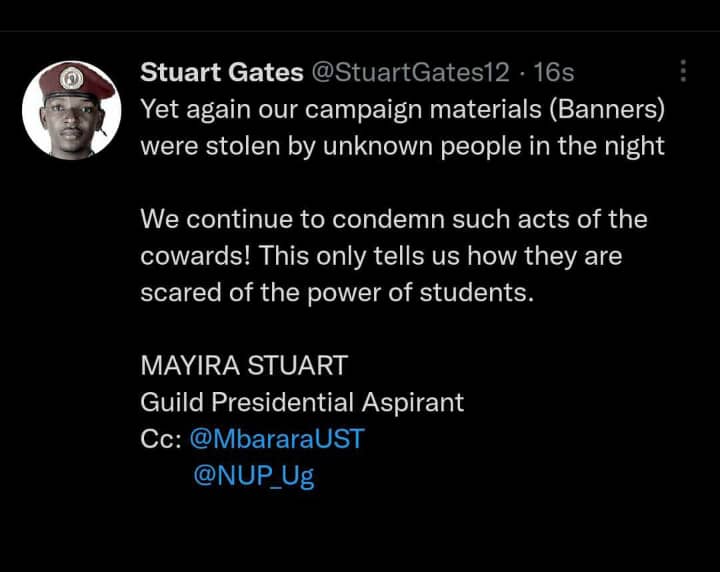 According to Muyanja, these acts are aimed at discouraging them but vowed not to give up.
''Today, our team woke up to shocking news of disappearance of our banners which we had just up for barely a day. This came a day after our team was involved in some blackmail. We encourage our team to remain steadfast, let no body break our resolve. We call upon all students to stay on the course,'' Muyanja communicated to MUST students.
The National Unity Platform (NUP) has also condemned the acts directed to their candidates when their banners were removed without their consent.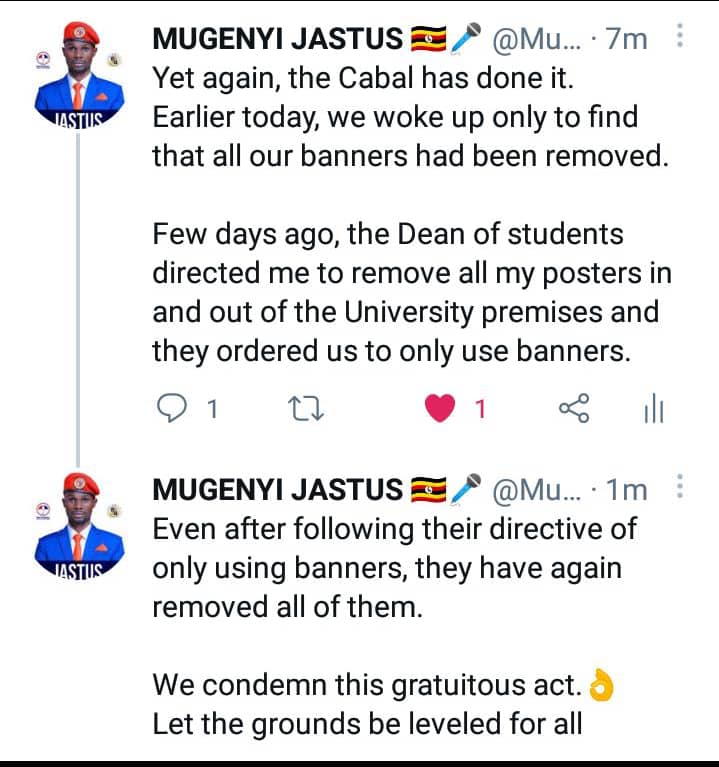 Earlier last week, the Dean of Students office cautioned all guild aspirants on pasting their campaigning material on unauthorized places. In the letter copied to all guild aspirants, all contestants were encouraged to use banners and station them in specific positions around the university.
Comments