With only four days left to close the guild campaigns 2018, the Makerere University guild aspirants turned up for yet another rally hosted yesterday evening at the University Hall commonly known as UH. Despite arriving in time, only five guild aspirants got an opportunity to speak at the UH hosted rally.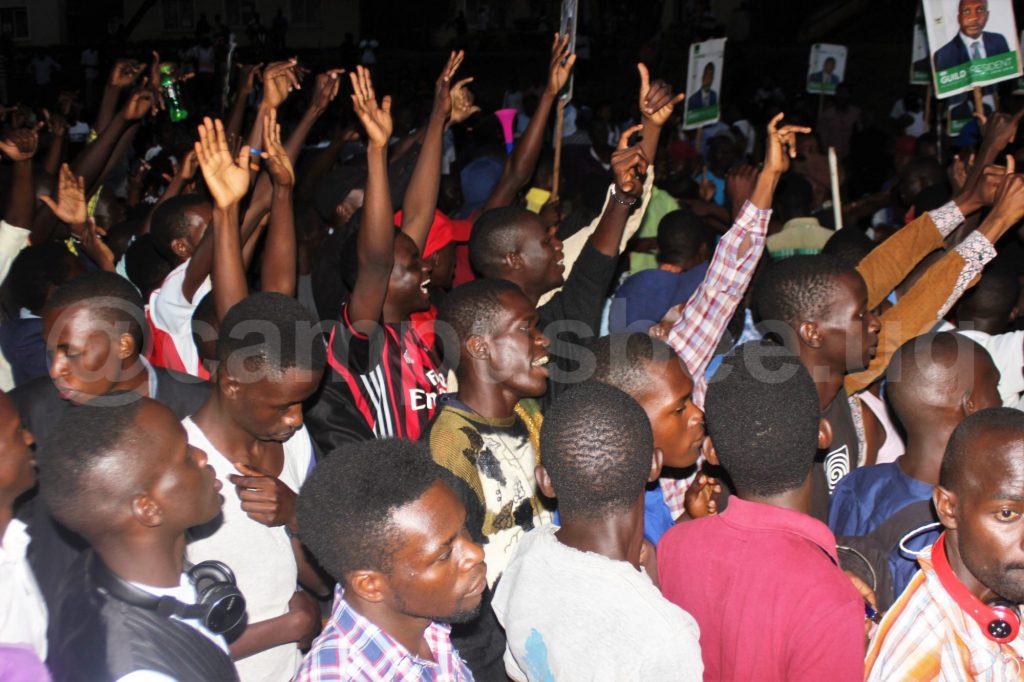 UH residents began the rally by warning other supporters from taking their hooliganism to their home as they blocked all students from entering with campaign posters. This procedure did not take so long before police ordered the UH generals to move away from the entrance.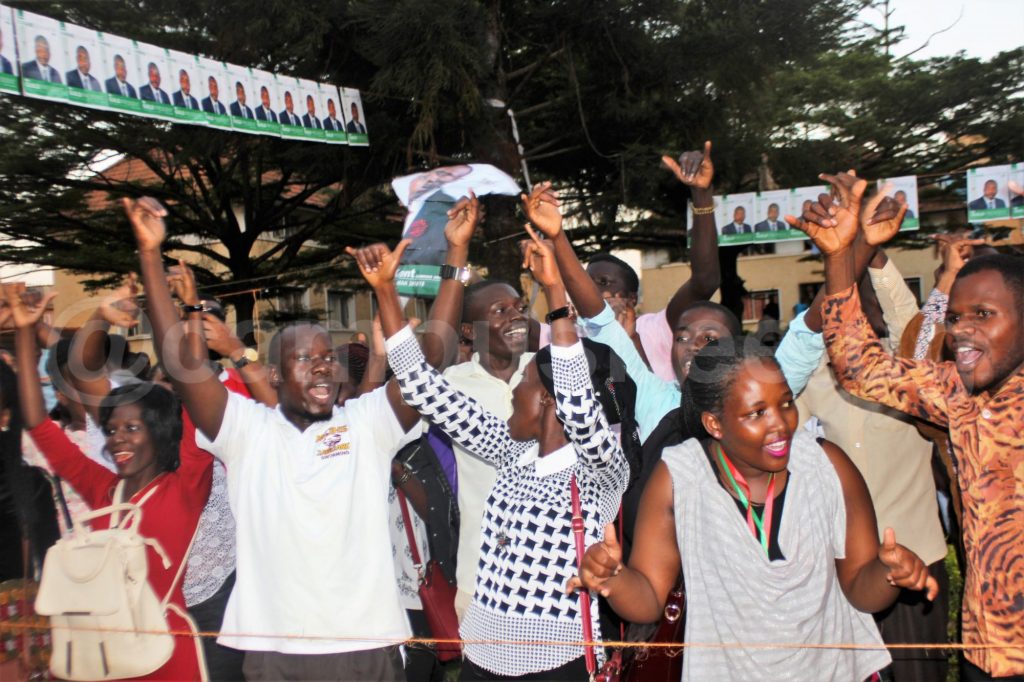 The rally was sealed by Kinene Edward who was treated with a VIP experience since he is a resident of UH. The rally turned chaotic immediately after Kinene's speech, something that made it impossible for other aspirants to speak.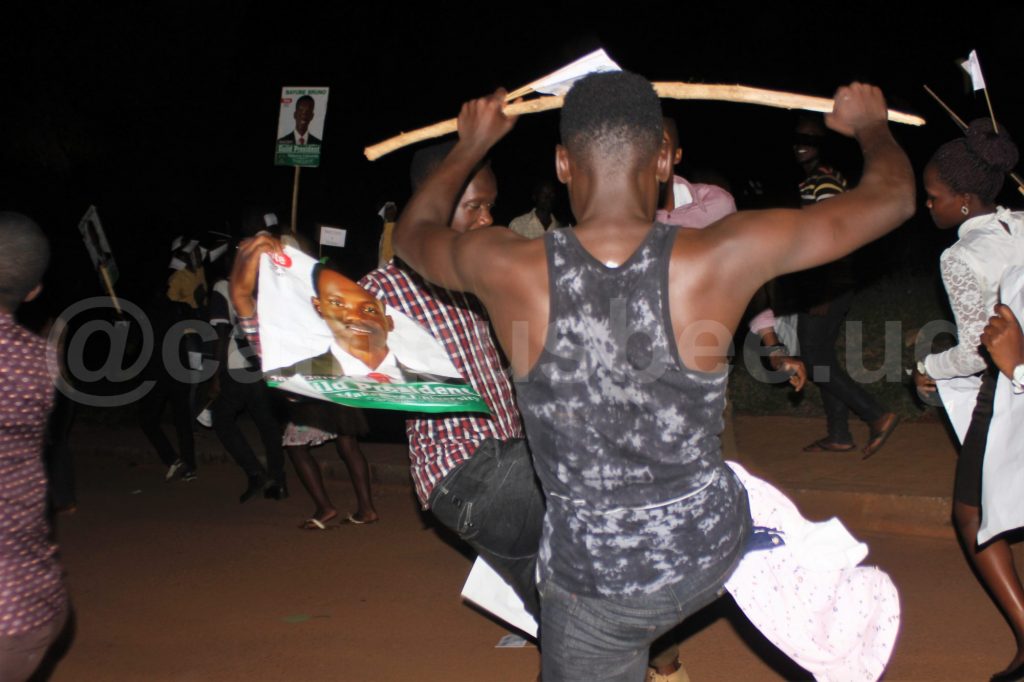 As usual, supporters from rival camps tried to compete with each other as they screamed their candidates' names to their highest vocal pitches.
Here is how it all went down through the lens;