When Desire Luzinda's nude photos went public, they caused a lot of excitement, with the public taking photos mocking her pose in the nude photos.
These were posted online by almost everybody who had access to social media. And it was indeed fun!
The photos went viral attracting even the attention of international media. However, as all this was going on, the main culprit, Desire was in hiding.
Perhaps because police was pursuing her for violating the Anti Pornography law. But as you read this, the 'Fitting' singer is the happiest at the moment.
This follows the verifying of her of her Facebook account, protecting her from other accounts that had started benefitting with her scandal, something she wasn't happy with.
"I want to inform my fans that I have only one Facebook account and page. The rest are all fake," she posted on Facebook a week after the nudes leaked.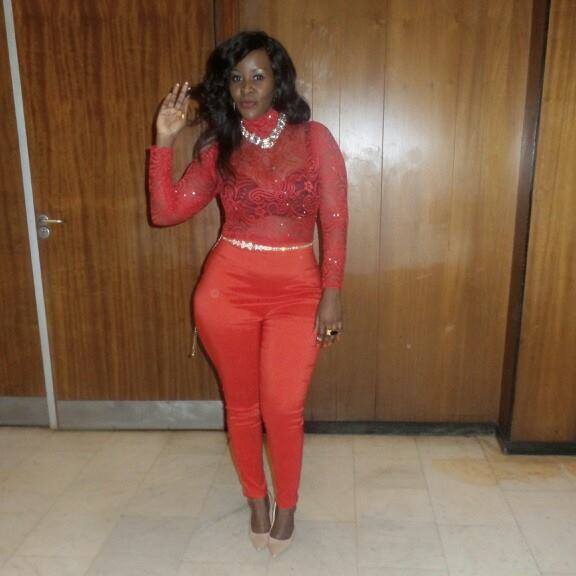 Apparently many Facebook accounts had cropped up during this time. Apart from the verification of her account, Desire has also featured on international media like BBC, Daily Mail et al  because of her nudes.
The scandal also saw her fan base on Facebook swell from 60,000 to 90,000. She is only a few people short of clocking 100,000 fans.
She produced three songs out of the scandal and these are already playing on local airwaves. The acquisition of security from the state is perhaps the biggest she has got out of the scandal.
Upon going to police to make a statement about the nudes, the singer asked for security, saying that her life was at risk from the time the photos went public.
She said alot of people were stalking her and this was enough to convince police to get her security. They gave her police officers to be guarding her.
Now, who still challenges the saying of 'one who laughs last, laughs best'?! Go girl. Keep on laughing!