My campus friends, I bet this is sad news for most of you who thought you'd be able to see the Ojuelegba hunk in person and it is more disappointing for those who were planning to carry his seed of life.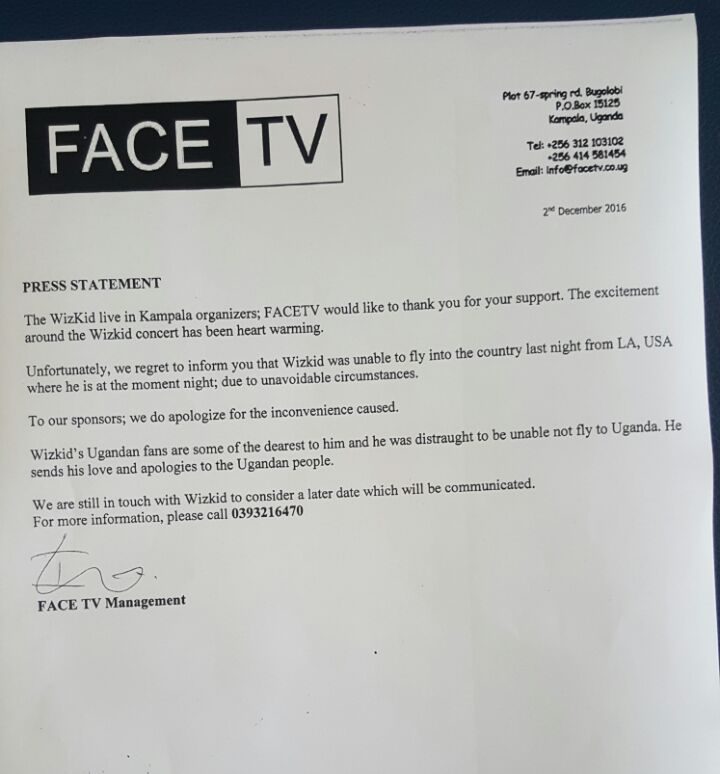 FaceTV Uganda has in a press release just confirmed that WizKid who has failed to land in the country today will not be performing as earlier communicated because of a prior engagement in the USA.
Wizkid however sends his apologies to his Ugandan fans as the FaceTV management plan to find a way of having the date of the concert pushed.