After her dad made slaps rain on her, the derriere NTV presenter is making cash rain.
Celebrity TV host and fashionpreneur, Sheila Gashumba definitely made a statement at the recently held Comedy Store Uganda. The daughter to the re-known politician, showed her haters that if it is money, she can never run out of it.
During various performances by Ugandan artists e.g Jose Chameleon, and Aganaga, Sheila stepped forward looking elegant as usual, and rained fifty thousand and twenty thousand shilling Ugandan notes on the singers.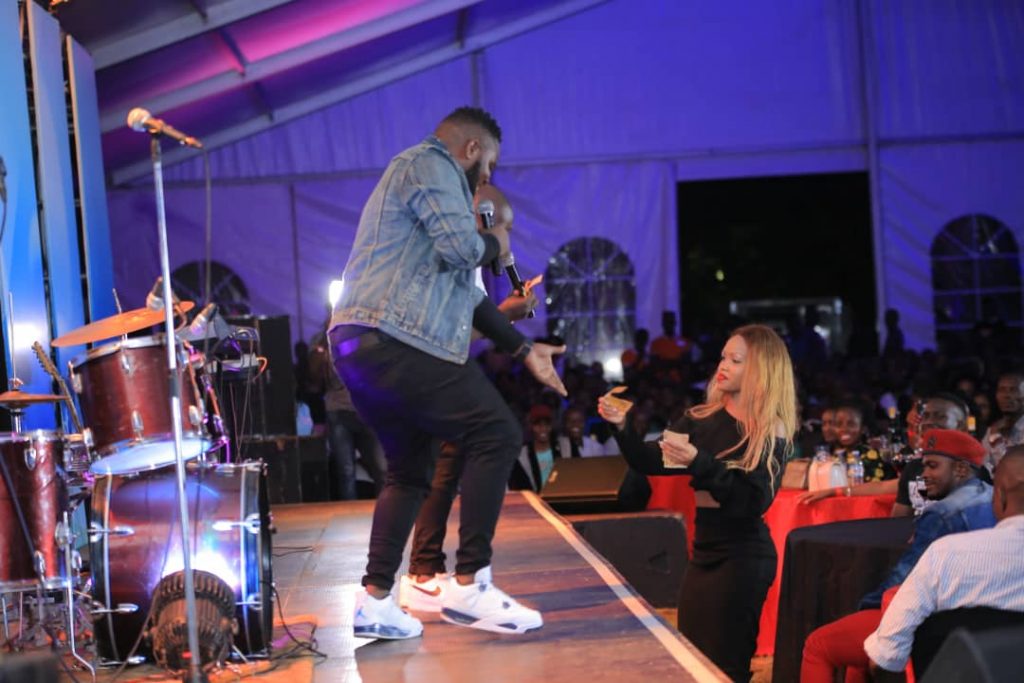 "We just made it rain at @comedystoreug !! Thank you @jchameleon @papacindy and @khalifaaganaga Full video loading!! 20m blown for our own UG artist in one night !!full video loading" She posted

Sheila also owns a fashion house, on top of her TV and Events hosting job. Either the entertainment of the night was just too lit, or this is a clear message to someone she knows.