On Saturday, musician Nina Roz took to the stage at the Friday Night Lights(FNL) basketball games exciting fans with her energetic performance that left many wanting more of her hits.
Nina Roz performed her top hits such as 'Anayinama', and 'Omuliro' which her fans seemed to groove to.
DJ Simples also mashed revelers as he played the most up to date music as the games went. FNL has over the year managed to not only bring the games closer to fans but also bridge the gap between basketball and entertainment.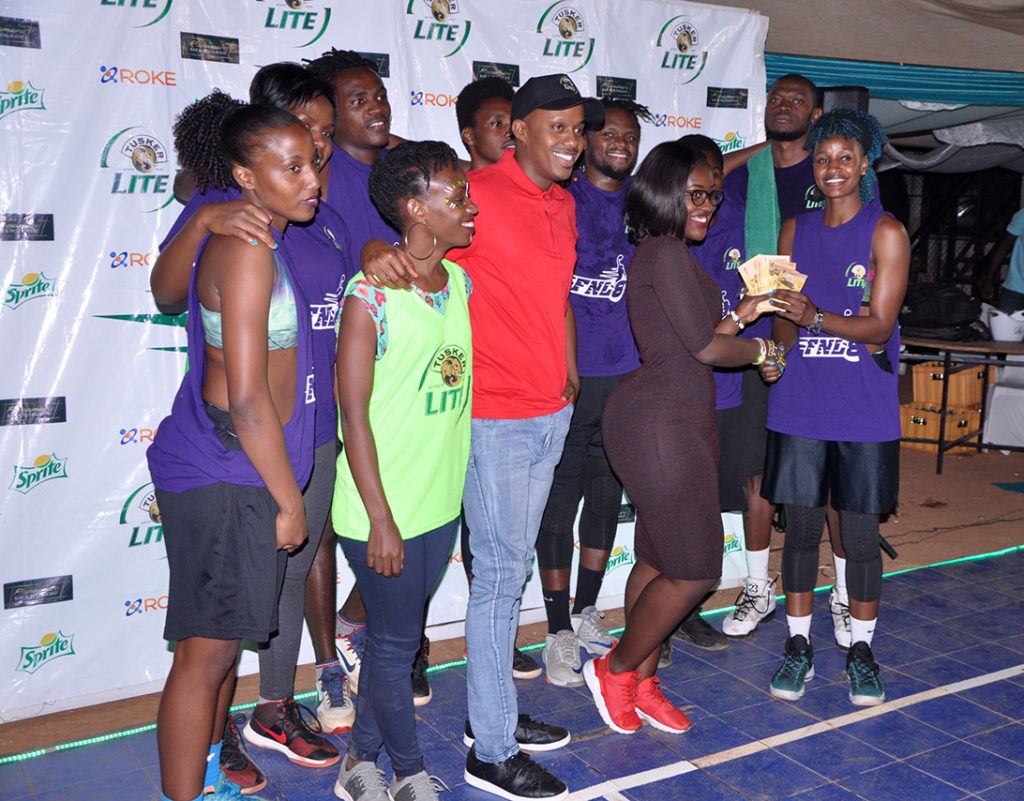 The basketball games ended with Team Zama scooping the winning prize of Shs1.5m after whooping Team Ikong 21-20 in the finals at Panamera bar and restaurant.
Team Ikong managed to get away with Shs1m while Team Flirsh and Team Madol walked away with Shs500,000 and Shs250,000 respectively. Team Flirsh beat Madol 21-17 in the third playoff tie.
All we can do now is wait for what season nine of the Tusker Lite Friday Night Lights will have to offer, later this year.