Lynda Dddane, the stunning NTV presenter known for her captivating on-screen presence and impeccable fashion sense, celebrated her 30th birthday in style, leaving her fans in awe and the gossip mill buzzing with excitement. The highlight of her birthday bash was the jaw-dropping gift that she received, a monstrous and luxurious ride that could easily make anyone green with envy!
Lynda Dddane, known for her love of all things glamorous, outdid herself this time by gifting herself a brand-new, head-turning, and ultra-sophisticated ride that perfectly complements her larger-than-life persona. The NTV star made sure her 30th birthday was a celebration to remember, and her extravagant gift is taking center stage in the world of celebrity gossip.
The gift in question is a high-end, dark green luxury SUV that's built to impress. The sleek and imposing vehicle comes equipped with all the bells and whistles one could dream of, and it's become the talk of the town.
Those close to Lynda Dddane couldn't help but gush about the stunning birthday surprise. Friends and family present at the exclusive birthday party were in awe of the sheer size and opulence of the gift. The SUV features top-of-the-line technology, a plush interior, and all the comforts and luxuries fit for a superstar like Lynda.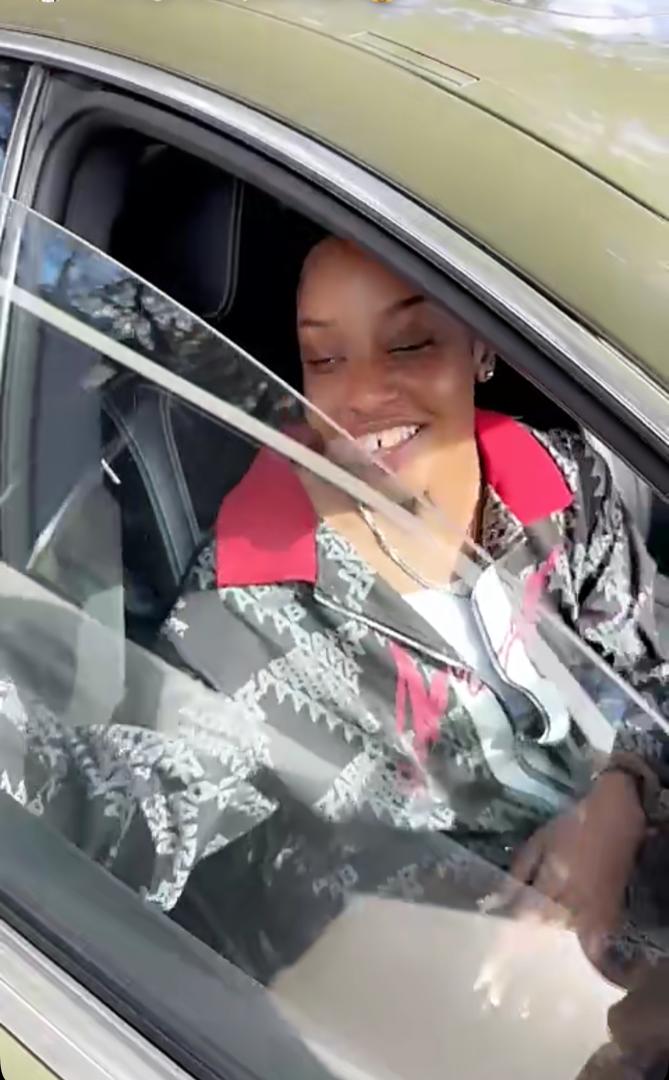 Lynda Ddane in her new toy.
While the actual price tag of this extravagant gift remains a well-guarded secret, it's safe to say that it must have come with a hefty price. However, with her successful career in the entertainment industry and a massive following on social media, the queen of happiness can certainly afford to indulge herself on her special day.
As fans of the NTV presenter, we can only imagine what it's like to ride in style in such a luxurious vehicle. Lynda's new monster ride has officially set a new standard for birthday gifts among the entertainment elite, and we're sure her social media will soon be flooded with envy-inducing photos of her enjoying her new toy.
Lynda Dddane has shown us once again that she knows how to live life to the fullest and embrace every moment with style and grace. Happy 30th birthday, Lynda, and may your monster ride take you to even greater heights in the years to come!
Comments