Dancehall singer Rabadaba who's trying to revive his faded career on Thursday night got sandwiched by Campus babes at the famous Club Amnesia.
The 'your body' singer was dubbed, rubbed and squizzed by horny and ratchet campus girls as he was launching his latest hit, "Nzuuno" during the famous campus night at the Kampala Road based hangout.
Rabadaba was seen seemingly enjoying the dubs for one of the ratchets babes only identified as Namatovu from Makerere University. We got the pics for y'all!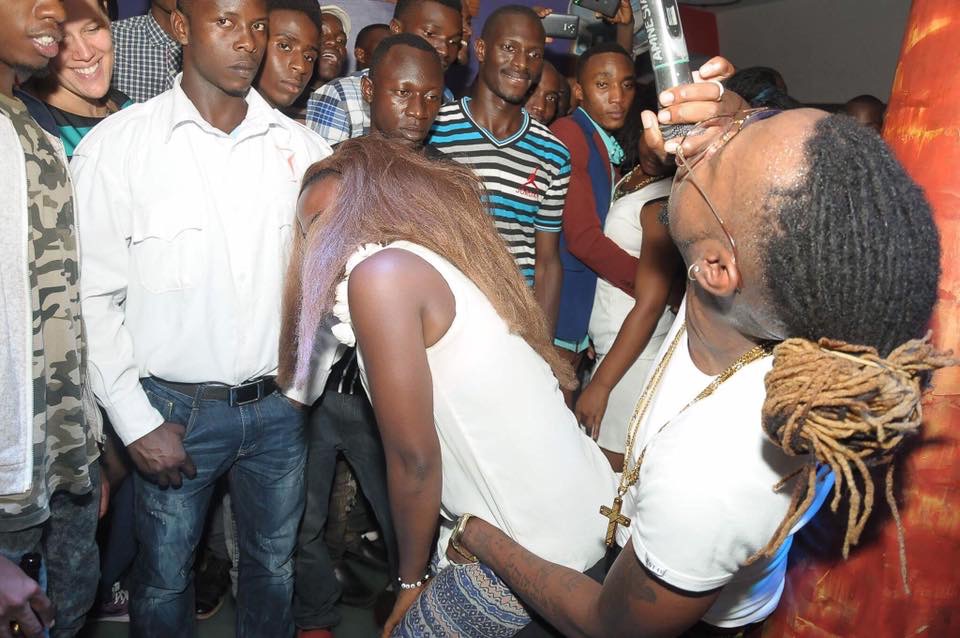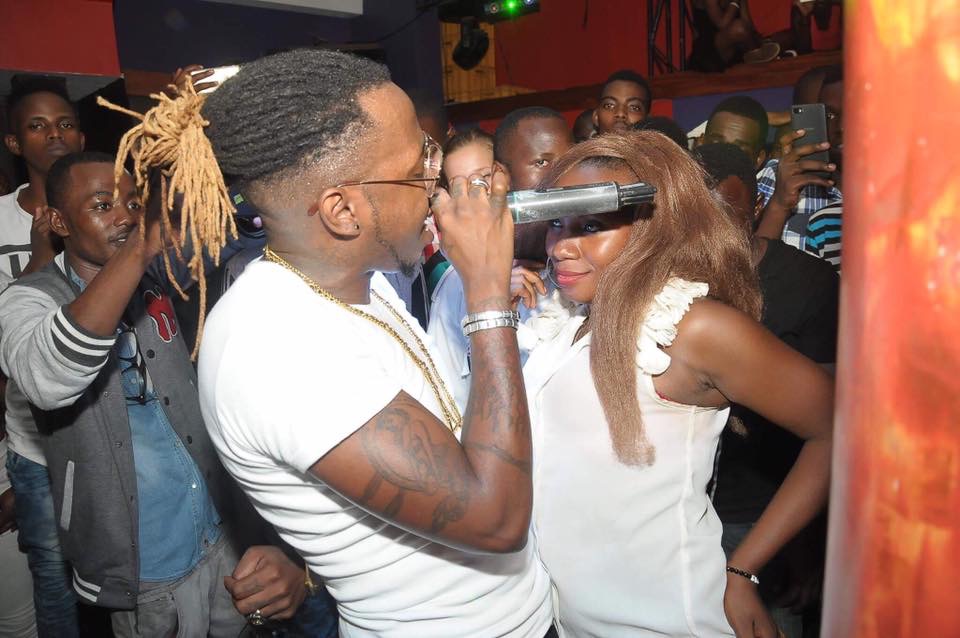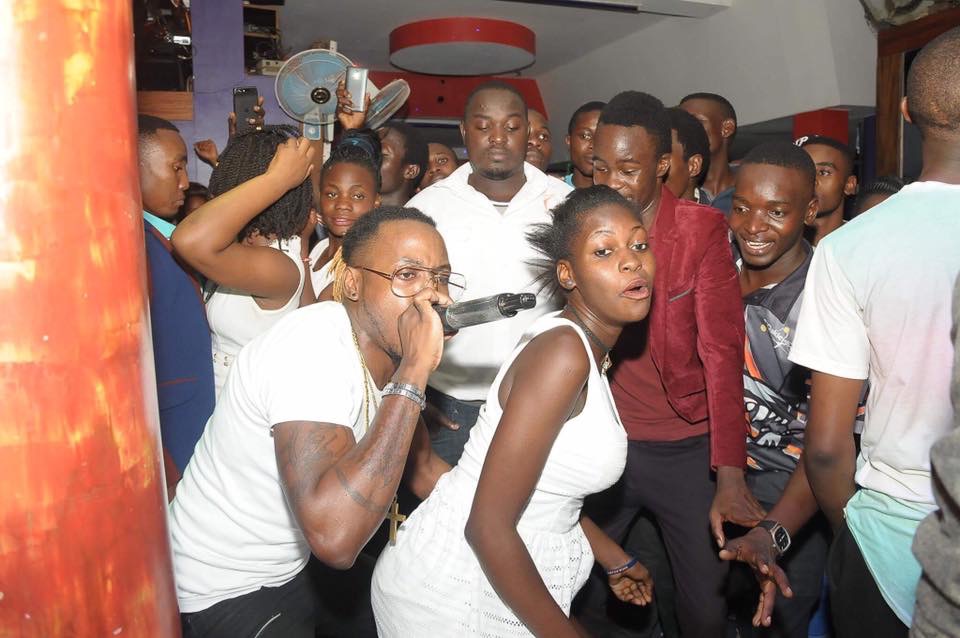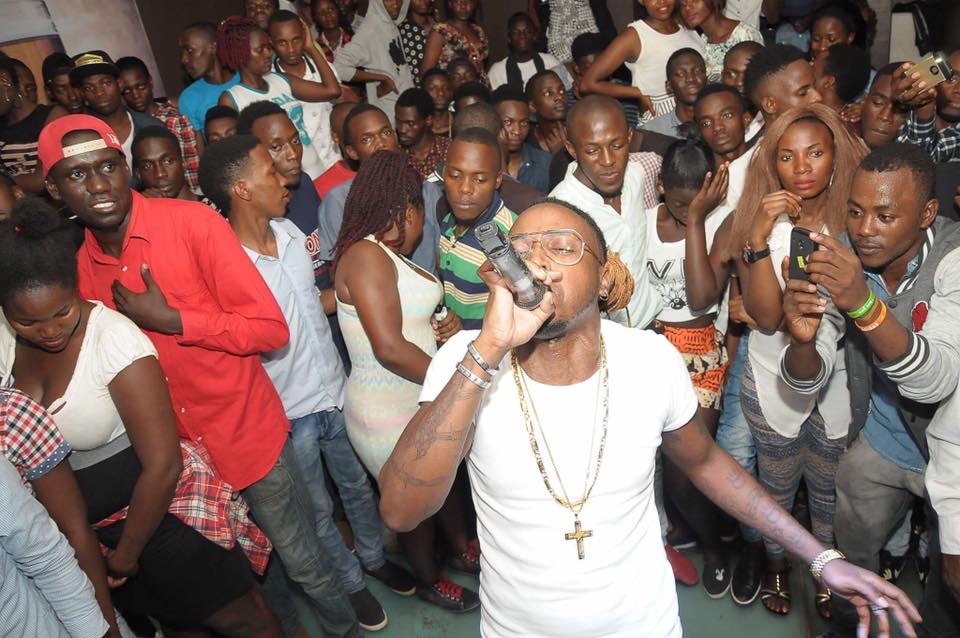 Up and coming artiste, Nina Roz too was in the building.