During a media launch that took place on Tuesday at Hilton Garden Inn, Reach A Hand Uganda (RAHU) in conjunction Emmanuel Ikubese Films and partners announced that they are ready to premiere Kyaddala: It's Real, a Pan African TV series.
According to RAHU, the highly anticipated TV series is scheduled to premiere on September 27th, and airing will kick off in October, exclusively on NBS TV.
The exclusive premiere will attract key players in the film industry from Uganda and beyond ranging from movie directors, producers, actors and actresses beyond the cast for the TV series that will be airing on NBS Television come October 2019.
"We are more than excited that our new edutainment channel is finally going to be on TV. We can't wait to see every Ugandan glued to their television sets both entertained and educated through Kyaddala: Its Real. Our commitment remains to be a leading organization that uses innovative ways to communicate sexual reproductive health information to young people in and out of school" Helen Patricia Amutuhaire, the Reach A Hand Uganda representative revealed during the media launch.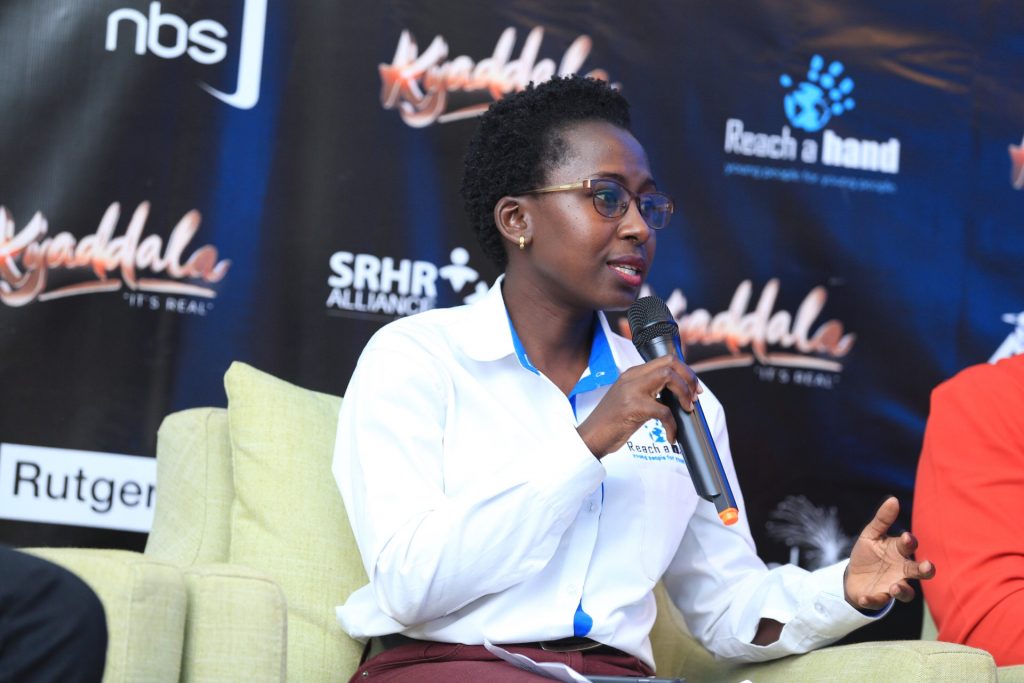 The press launch follows the release of the roadmap two weeks ago that saw the digital launch which created awareness of the series through its' official social media platforms on Facebook, Instagram, and Twitter pages.
"Kyaddala: Its Real, is a real definition of a pan African show which all young people even beyond Uganda will relate to. The storyline is very powerful and on September 27th, we will premiere, invited guests will have a sneak peek into the issues we are bringing out through the eight episodes" Emmanuel Ikubese, the Director and Executive Producer of Kyaddala: Its real said.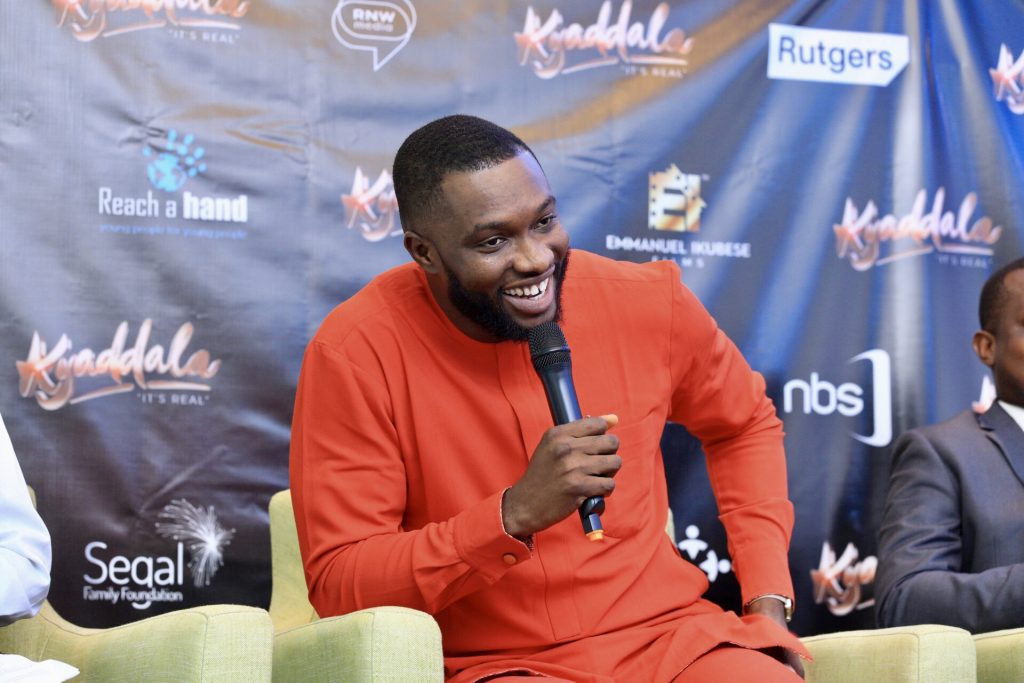 Shot and directed in Kampala, Uganda, Kyaddala brings out these risky behaviours, society's role and the uphill climb to address the challenges to light through the storyline and characters as elucidated in the 5 main characters Wonny, Eze, Kalungi, Umutoni and Shamim. The series highlights how young people deal with each of these challenges, based on the limited information they receive from both home and school.
"The cast comprises of 28 actors and actresses who were successful after auditions that attracted over 187 emerging and seasoned actors and actresses. Some of the actors and actresses include Martha Kay, Salvador Idring, Harmonie Kyomugisha, Eleanor and Mathew Nabwiso, Anita Fabiola, Tevin Wainguru (Kenya), Stephen Katusiime, Emmanuel Ikubese and Olumide Oworu (from Nigeria)." Usama Mukwaya, Producer of the Series mentioned.