It was all beaming from the night sky lights and amazing stage performances as crowds gathered for the highly long awaited Club Mega Fest 2014.
A rather late kickoff, at around 5pm than the earlier anticipated 12 mid day kick off. Stage performances kicked off with our every own Ugandan music sensations like Yung Mulo, Prof. Big Eye, Ziza Bafana, Vampino and so forth. The roars and happiness well started with Gavity Omutuggu's live mic rap sessions plus his regular attempts to dab buttious Catherine Kusasira only to end up on the ground as he hilariously tried carrying this well built lady. Thereafter, Team No Sleep's Pallaso and Sheeba hyped the show with their various nocturne tunes like 'go down low' amongst others.
It's so sad and grieving to reveal that the international acts meant to perform disappointed many Ugandans. First with Patra performing naked in a bid to impress her audience with her net suit attire.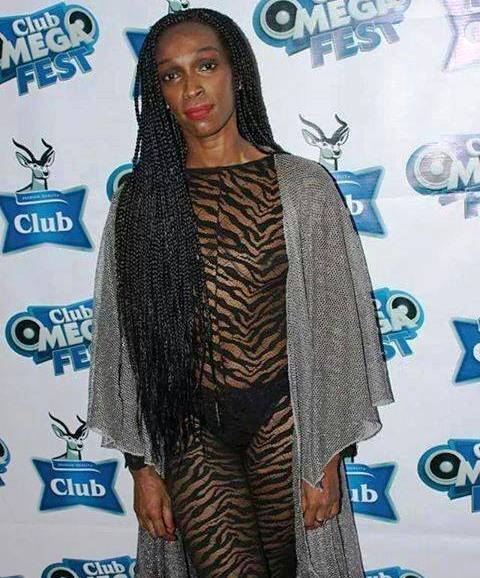 She forgot 'Twakowa' we do have far better hip displays here in Uganda. Then Burna 'the arrogant boy', who yes proved to everyone that indeed he was studio material – not stage performance material. This goon from somewhere Ghana clearly disappointed his Ugandan fanbase as he failed to totally pull it off on stage. First stripping, exposing his belly and chest before down falling his session when he tore his owino second hand jeans live on stage.
I hear trying to pull off some rare choreography stunts. "Guy hustled but still failed to fill up my VVIP ticket," one disappointed VVIP guest lashed out at Burna Boy. "He is indeed a boy," he added.
Like a music legend amongst Ugandans, It's Shaggy who revamped the joyous spirit amongst Ugandans after a long minutes silence. He kept his audience active singing, dancing alongside the crowd while incorporating some of Uganda's kidandala hits for nearly two hours. Thank you for the positive spirit Shaggy.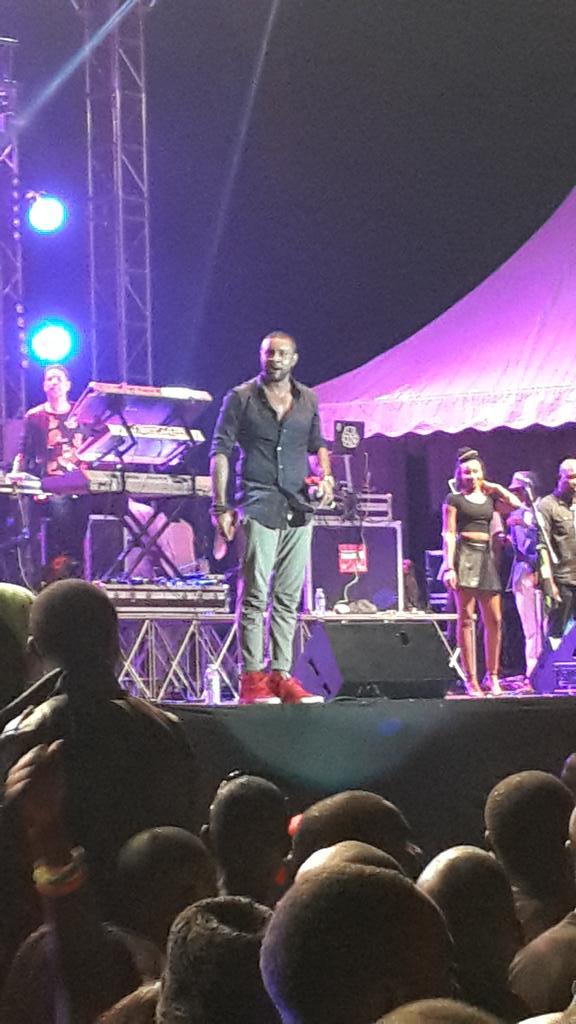 Not of course forgetting our very own Big size Bebe Cool, who ravished the whole idea of him being a curtain raiser therein taking over the show. His dazzling disco lit costume left many only gawking. His live band performance alone depicted how true an artist he was then summarising his amazing 40 minute performance with the Ugandan theme song, 'Love You Everyday' that left many revellers yearning for a re-performance.
Give thanks to the tight security in and around the concert venue for many Ugandans had vowed to thump the Club Mega Fest promoters who conned them by deliberately keeping Mafikizolo back stage for nearly four hours without them performing in the end. Mafikizolo had a private VIP concert at Serena Hotel yesterday, Sunday. The club Mega Fest after party was held at Asylum bar located in Namugongo just foot steps away for Namboole. To the campusers you partied thanks for being part of it and definitely continue being part of it.
Comments