City socialite and media personality Anitah Fabiola had a very rough time over the weekend on social media following a tweet she shared calling herself a god.
"I'm a god. I'm a god. I'm a god. Thank you God for this realization. Now let me do what gods do," she tweeted.
The tweet earned her nothing but a barrage of insults ranging from her nudes that leaked years ago, a dirty house that was shared by the media also years ago and a one Esther Birungi telling her to go finish her degree.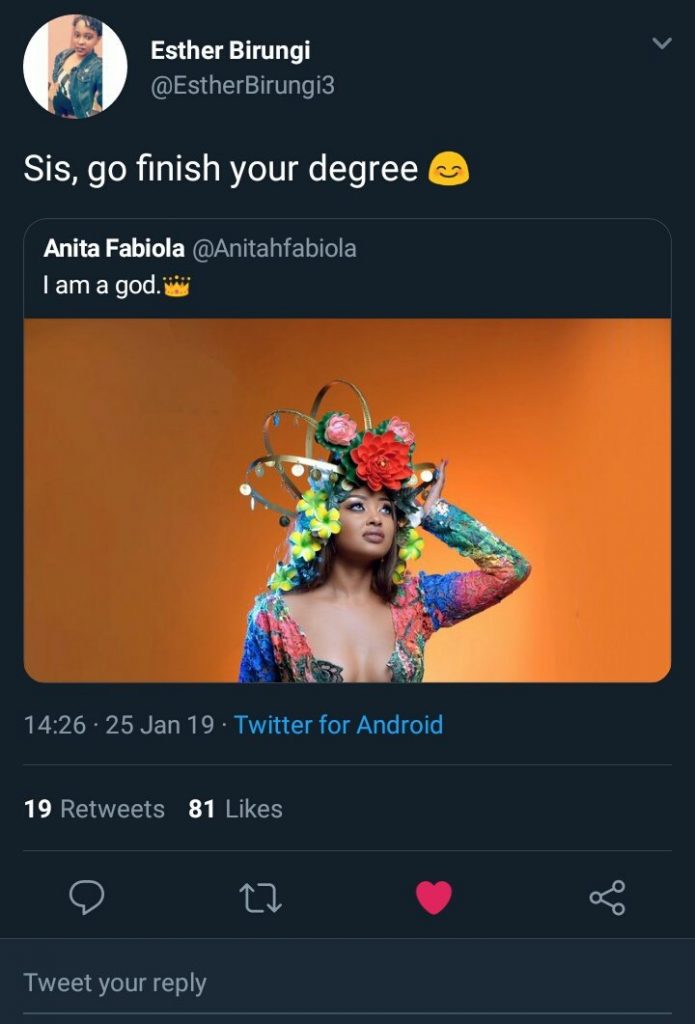 "Sis, go finish your degree," Fabiola was told before she replied; "What's yours doing for you?"
Fabiola was clapped back: "Obviously not prostitution or taking nudes."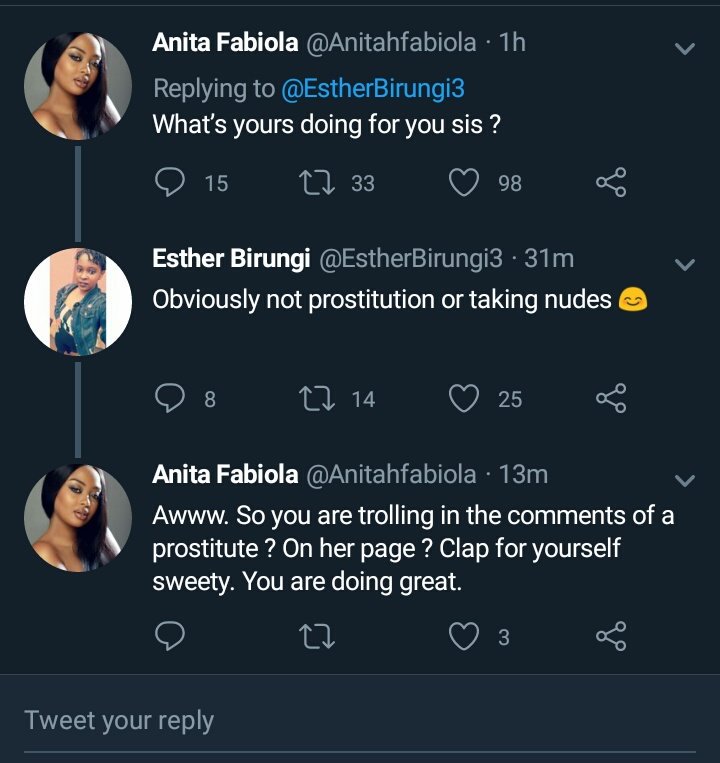 Another follower replied, "Young gal taking weed won't make U reason like Bobi Wine ! So please stop doing a disservice to yourself and don't try dat at home(sniffing weed) ! Lekera awo okubbirira obuyaga." While another wrote "Cut that weed otherwise u may end up in Rehab."
The replies seem to hit have her nerves deep to a point she could take in anymore, so she hit back with a tweet asking them to do some soul searching and perhaps will believe they are gods too.
"Only people that aren't in tune with who they really are will find fault in my quote. Do some soul searching and get connected to your source, then you will know & believe that you are a god too," Fabiola tweeted.