Davis Kawalya
"Did you know that there are girls using corn husks and chicken feathers, cow horns and mattresses during their menstrual periods because they can't afford to get pads?" administrative officer at Days for Girls Uganda Diana Nampeera asked.
The TEDx Kampala event was about Education, women empowerment, fitness, technology, robotics, internet less internet, Art, money, skill, poverty, leadership, economy, Law it was all talked about.
Featuring Solomon King Benge of Fundi bots, young female lawyer of the year 2014 Irene Ikomu coordinator of Parliament watch, Luga flow king Babaluku, leader of a fitness movement Apwenyo Mildred, the grandson of Uganda's only field marshal Abass Hassan Muhammad Ibrahim a.k.a General Ugly Emcee, Rolands Tibirusya an artist with diverse skills, CEO and co-founder of Sparkplug Raymond Besiga, the lovely Diana Nampeera Tamale, Beatrice Achieng Nas, Gerald Abila and Julius Lugaaya. The jaw dropping juggling performance by Tamale Andrew, chief guest H.E Olive Wonekha(Ugandan Ambassador to the USA) under the theme "Owning Our Destiny."
Tonnes of inspiration flowed from the stage as one by one the speakers came and left, motivational stories of the day to day life of Ugandan unveiled, unknown practices exposed. The theater filled to the brim, with listeners from all walks of life, the power surged from the stage into many people's hearts and hands as they silently listened, laughed and sometimes cried.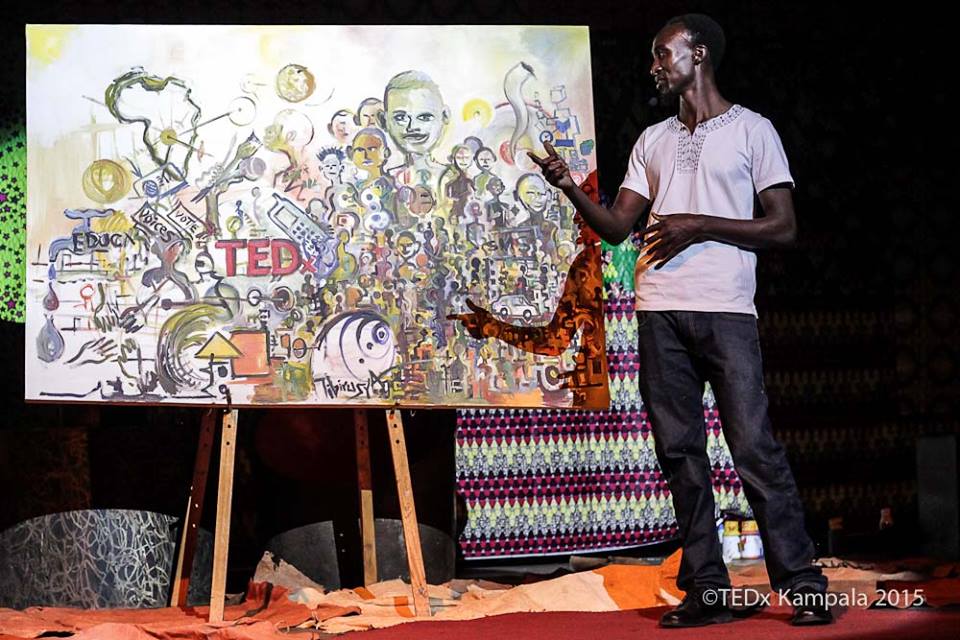 "What do we tell our kids that they are going to become? The world is waiting for your authenticity not your emulation of somebody." – BABALUKU
"Sarah begins to wonder what she is doing in school; the lecturer reading from a text book published 50 years ago. This is the story of Sarah, every one's story. We as Fundi Bots want to create a generation of thinkers and creators" – SOLOMON KING BENGE
"Our bodies need to be dictatorships not democracies."- APWENYO MILDRED
"We shall rap about Law, that's how we will make the Law cool."- GERALD ABILA
"You cannot build an idea alone, you have to share it."- ROLAND TIBIRUSHYA
"Opportunity is something that we must embrace but we must recognize those that work for us and those that don't, failure is part of the journey,"- IRENE IKOMU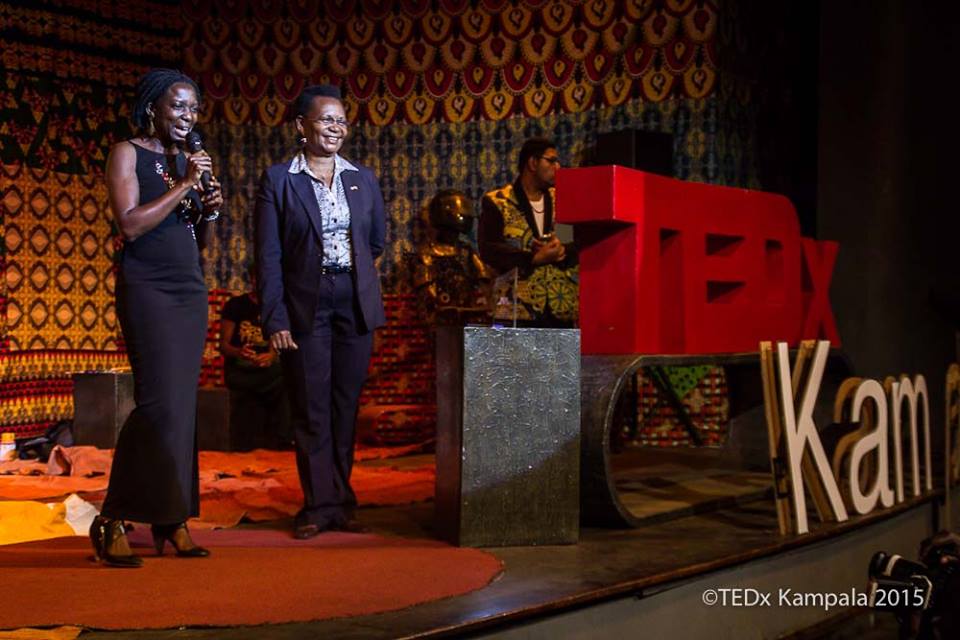 "If only you could give a village girl education, you have given her everything, there are girls who want to commit suicide because their parents are forcing them to get married."- ACHIENG BEATRICE NAS
The independently organized event was on Friday 9th January at the National Theater. It was one of those events described by the word 'epic', the event got sold out and was very inspirational and motivational. The target base of this event was the development of the banana republic through self empowerment and uplifting of the youth through different forms.
Many revelers personally left the event more inspired than they were the day before. It was the perfect way to kick start a January weekend. We are our Aid.