In an event held at Fame Lounge bar last night, singer Vinka officially premiered the visuals for her responsible drinking anthem 'Red card' under a campaign spearheaded by Uganda Breweries Limited (UBL).
The Red Card campaign was launched in 2018 in a bid to prevent alcohol consumers from drunk driving. The party, yet informative anthem reminds alcohol consumers not to let alcohol control them and be lured into drunk driving, a habit that has claimed many lives.
While speaking to media representatives before the premier, UBL Public Policy and Sustainability Manager David Onyango confessed that drinking alcohol is part of life but it can however be dangerous when misused.
"Enjoying alcohol is part of life in many societies around the world. It is a part of how people socialize and celebrate. However just like other products, when misused, alcohol can lead to individual and social harm. As a responsible company, UBL we would like to see consumers of our products make responsible drinking a valued and enjoyable part of life," Onyango said.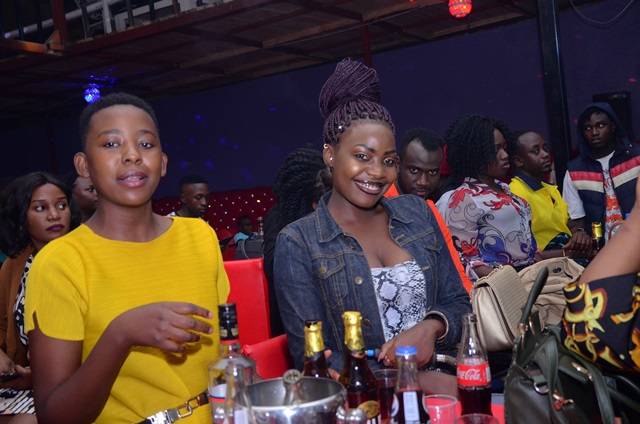 The campaign dubbed 'Join the Pact to never drink and drive' is targeting to collect 10,000 commitments over a period of 6 months and the company is indeed leaving to its expectations as the public most especially the youth are seen responding to the different messages in Vinka's songs and in bars during various club activations done by the 'Red Card' team.
According to Vinka, the campaign is moving on swiftly as the youth cannot stop vibing to her informative anthem.
"So far now, I must say the campaign is going on well and most of the youth are paying much attention to the messages in my songs. The impacts are as well over whelming on the different messages I post out on my social media pages advising people to only exercise good drinking habits such as taking a half break while drinking, taking a lot of water than alcohol and above all, saying no to drink driving." Vinka said before storming the stage.
The self-styled Boss Man jah later performed her trending bangers before officially unveiling the 'Red Card' visuals to the public.
Watch the video below;