Last Saturday, revellers were treated a Uganda Waragi Maverick Cocktail Fiesta at Sunrise Beach, Bunga. Kampala party animals enjoyed free cocktails and discounted bottles as they raved to live mixes from DJ Jonny, Deejay LL, DJ Alza and DJ Ssese. 
The breeze from Lake Victoria cooled off the revellers who had showed up for the party despite the many events that were in town over the weekend. They enjoyed the chill seats, cocktails and took selfies of their floral outfits. There was netball, limbo dance, and giant ball games to keep them all entertained during the day.
Most of revellers showed up in beach attire and floral colors which matched the theme and setup of the event. There was a very powerful display of chest and thigh power.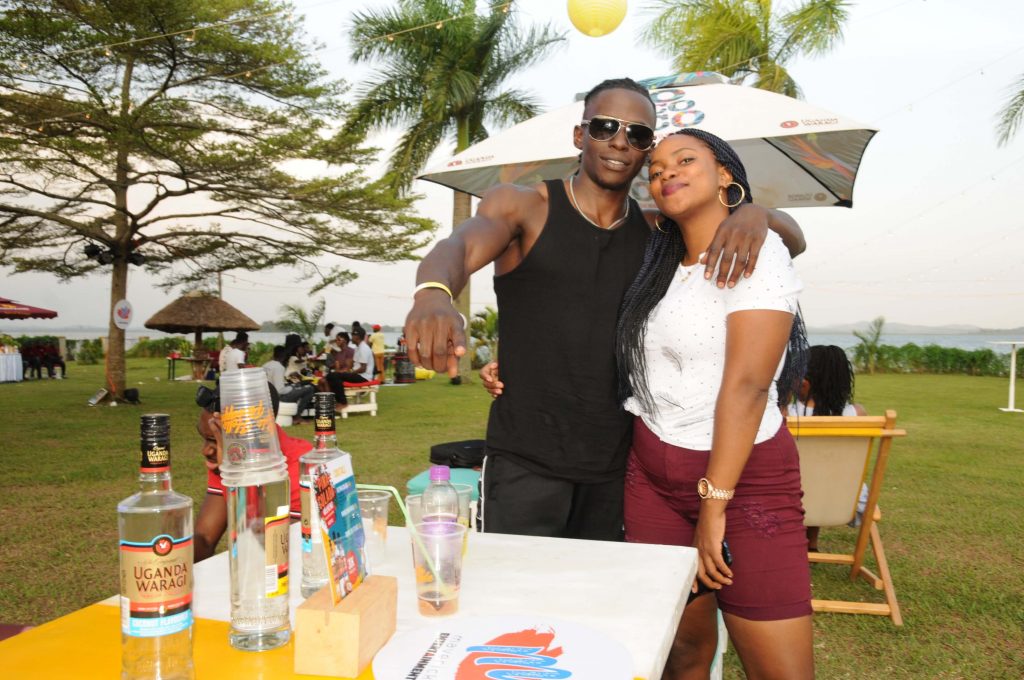 As it got darker, revellers started downing the Uganda Waragi bottles and got psyched by DJ Chapat who was joined on the stage by some of them. The mood changed from a laid back and cozy event to an actual dance party since many were tipsy.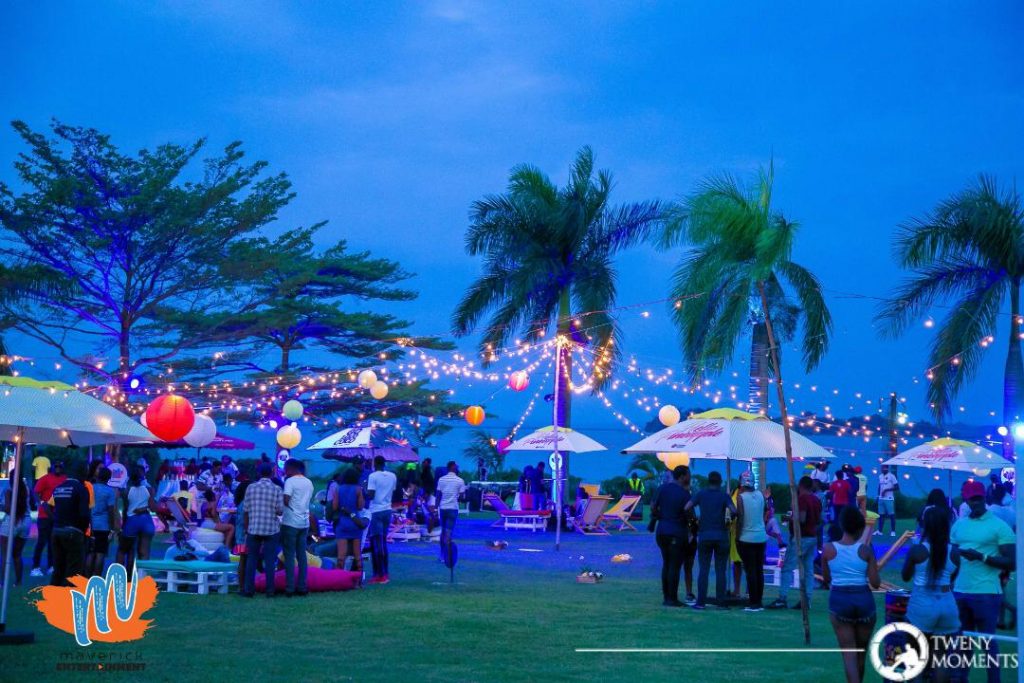 The event's MC, Timothy Code kept hyping the crowd throughout the evening and was heard telling those closest to him, "Show me a party in Kampala, I haven't killed this year!" 
Ykee Benda who was the main performer of the night stepped on stage at 9 O'clock amidst ululations and screaming of applause from his fans in the audience.
In summary, I will say that the organisers, Maverick Entertainment organized a very nice event and I can't wait for the next edition of the Cocktail Fiesta.