By Gloria Haguma       
Twitter: @4chaby
When I see a guy in a pair of coloured jeans, I totally get my appreciation knobs turned on. It's not an easy look, and only a few guys can pull it off least even try it out. This is probably because majority of the guys seem to take a liking to the darker hues.
However, coloured jeans are a wise way to step out looking stylish, and attention grabbing.
There are also a few no-nos if you are to pull off this look.
First and foremost, do not and I repeat do not sag your coloured jeans. We are in the 21st century. Sagging pants have no place in today's fashion world.
Then ensure that you keep other items neutral, or in darker colours.
If you choose to pair with another coloured item, let it be at least one item only. You want to come off looking sleek and not like a clown, so keep the other colours darker. For instance, if you have on a pair of red jeans, you can pair this with a white tee, or even a black shirt.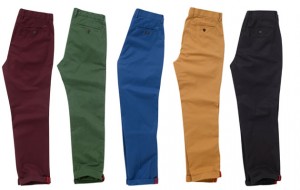 Keep the colours darker to look sleek
The other trick to pull off this look is applying the colour blocking trick. Yes, colour blocking!
However, this look is not for the faint hearted, as you may need a lot of confidence to nail it. For instance, you can match your blue jeans with a red blazer, or cardigan, or even better, you can match your green jeans with a yellow blazer. After this, keep the other items like the under shirt and shoes, in less vibrant colours. So, bees, get rid of some of those black and brown jeans in your wardrobe, and invest in a few coloured jeans.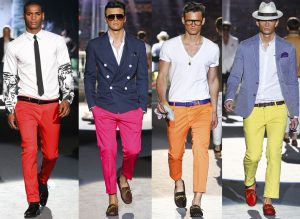 Keep shoes and other items  in less vibrant colours
Comments