By Gloria Haguma
Twitter: @4chaby
As always, there was both glamour and of course a few fails at the
just concluded American Music Awards.
The big shots from the music world, serenaded the red carpet in their
dapper, and amazing outfits.
Here are some of our favorites from the night.
Taylor swift
This country songbird,definitely owned the night,not just for the four
awards she took home,but for this mettalic number that she wore. She wore
a sequinned belted Julien Macdonald mini dress,that's he paired with
gold strappy sandal. She was one of the nights favorites.

Miley Cyrus.
This good girl gone bad,was a far contrast from what we last saw of her
at the last award ceremony.
She had on a white two piece,pants and jacket,that wetoatlly loved.
We will look past the fact that's she opted to go braless,and commen
her on this very lovely outft

Other favourites of the night included Tyga, who completed his all
black look, with a gold jacket.


Jlo's beau, Casper,looked dapper,in his suit,and blended the look with a yellow pocket square…..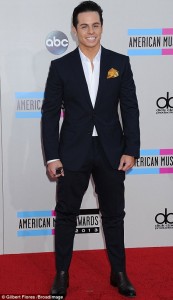 We aslo loved Kendal Jenner's all-white mini skirt and cropped top
look. That statement necklace,is to die for.
Other favourites included Christina Aguilera,Nicole Richie, Jordin sparks,and Naya Rivera.
However, there were those that showed up looking like they had dressed
in the dark.
The first culprit is the fashion police's very own Kelly Osbourne.
There is just one word to describe this look; crumpy!!
There is too much of every thing, too much silver, too much tulip, the
nude pumps are dull..argghh!!!!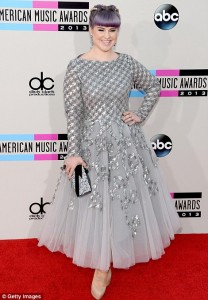 Then we also think Chilli must have missed her mirror as she walked out
of her house.

The cropped top looks totally lost on this blue overly length skirt.
Others loathes include Emma Stone, her cheap looking silver dress, plus RnB mentro  R.Kelly.
Comments