The cycle of life runs around celebrations like birthdays, graduations and marriage ceremonies. It's always incumbent on the main celebrants to pull off their best look no matter the tough times that await them ahead. Ugandan male students labeled it a tradition to rock suits on their academic climaxes (Graduations). Some wear for the sake of tradition while others travel an extra mile to add 5 stars to the grad suit memory. Enough of the talking, here are the 3 suits that left every eye rolling at the Kansanga based campus last Saturday as 2000 graduated.
Vincent Ssekiyana
Graduating with a Bachelors in Business Accounting and Finance, Hector as he loves to nick himself showed up with a French Texado. At 1st, I also thought he was describing the shoe but no, it's the maroon suit. This One buttoned suit with a waist coat is valued at 250$. He rounded up the show with a Swed Zara pair of shoes. The whole outlook means his body was the only Ugandan thing and as for the attire, he said he chose it because of its unique color that blended well with his skin complexion.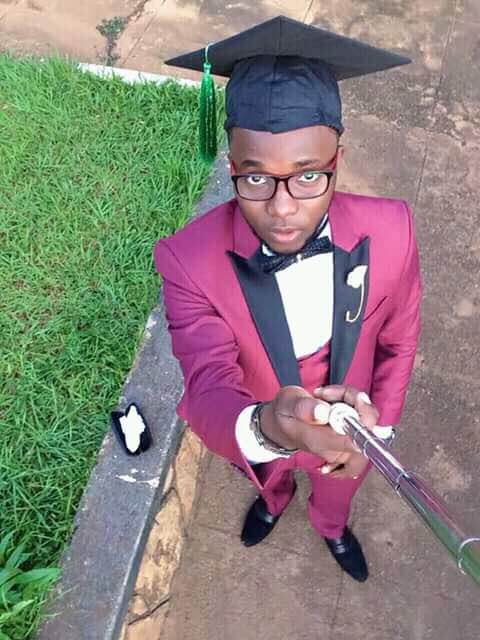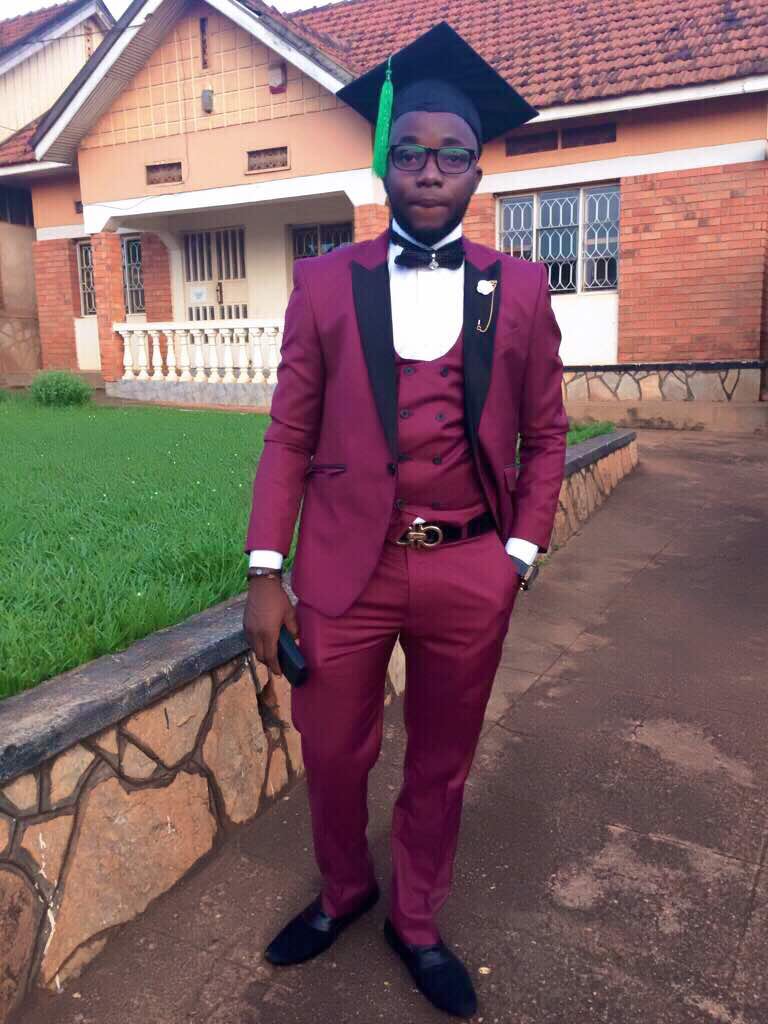 Sadam Kaweesi
He wasn't sure about the name of the suit but he remembered to have bought it from a certain Jack Styles Store. The golden tie and pocket square got everyone's eyes stuck on him instead of the chancellor who was making a speech. Valued at 180$, this Italian single button tight royal blue suit couldn't let his gym goals go to waste. Kaweesi honestly admitted to have chosen the suit because he wanted to leave heads rolling with a fashion statement about him. Indeed he succeeded.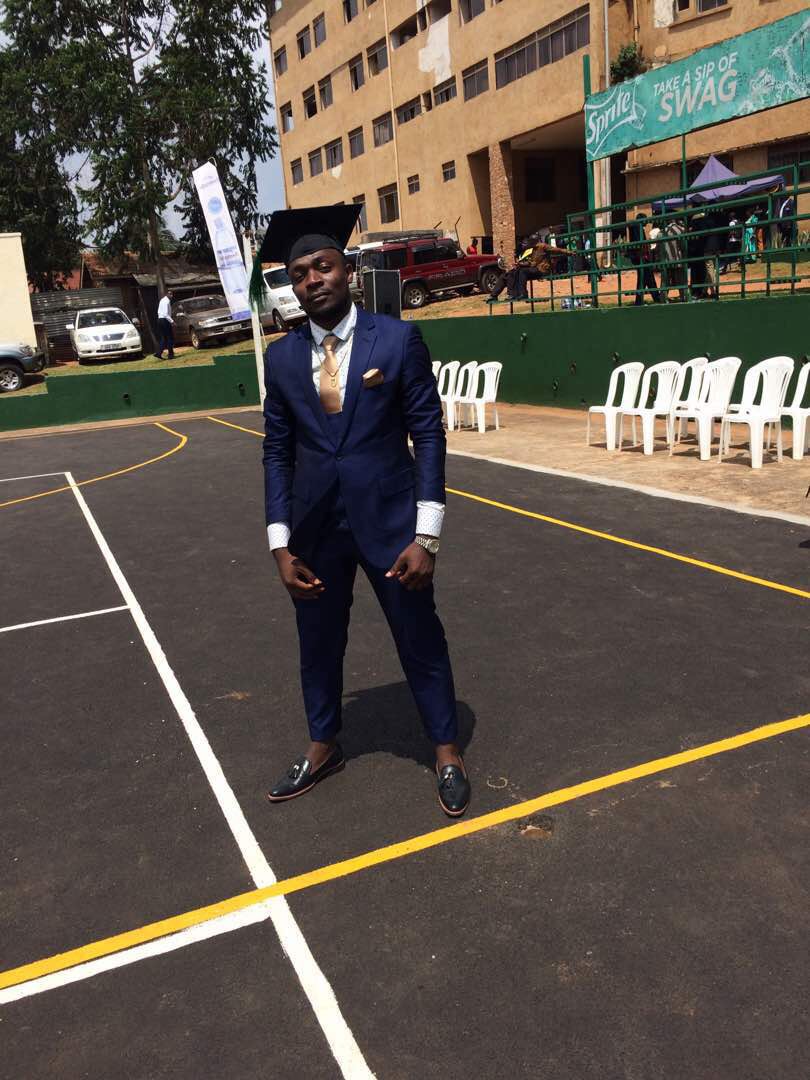 Moses Galiwango
For Galiwango, his tailor in Kiyembe made him wonders. Can you imagine this silky blue 3 piece suit and its bow tie shone and left whichever male graduand crushing their teeth in envy. Galiwango is a simple guy who didn't go for upscale fancy shoes like the Sadam and Vincent but his street gentle shoe worked out all the magic in totality.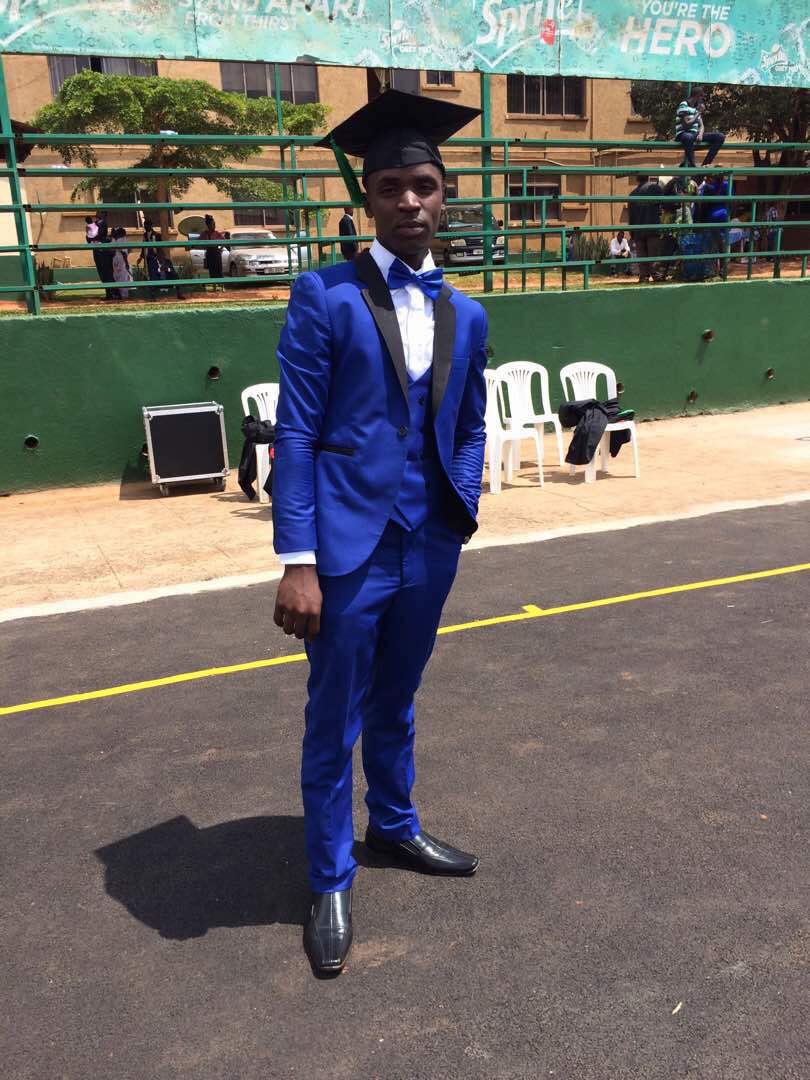 If you think you wore something better than these 3, contact us with details and pics. If they are convincing enough, we shall do a Part 2 of this story.