Airtel Uganda and Samsung Electronics (East Africa) on Wednesday evening released the all new Galaxy S5 at plush gardens of the Serena Hotel Kampala. Samsung Galaxy S5 offers a number of good features like an excellent AMOLED display, improved camera, water-resistant body and new UI among others.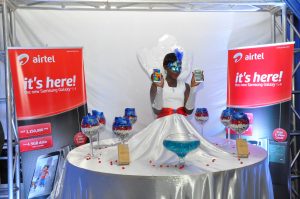 During the event, the fancy s5 was dipped in a bowl of water for roughly five minutes. It was a demonstration to prove to the guests that the phone is indeed water resistant.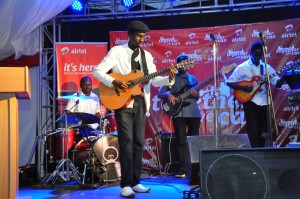 The night had a giveaway session where over 2o modems and 2 samsug galaxy s5 phones were given out in a raffle draw.