With more time on their hands and less structure from parents and activities, students are looking for something to do, a way to be entertained. And they turn to drinking. For example, one of the main activities for students is to visit the nearby kafunda.
And if there isn't a bar within walking distance, students can purchase alcohol and throw a party—something very popular with certain campus populations such as fraternities and sororities.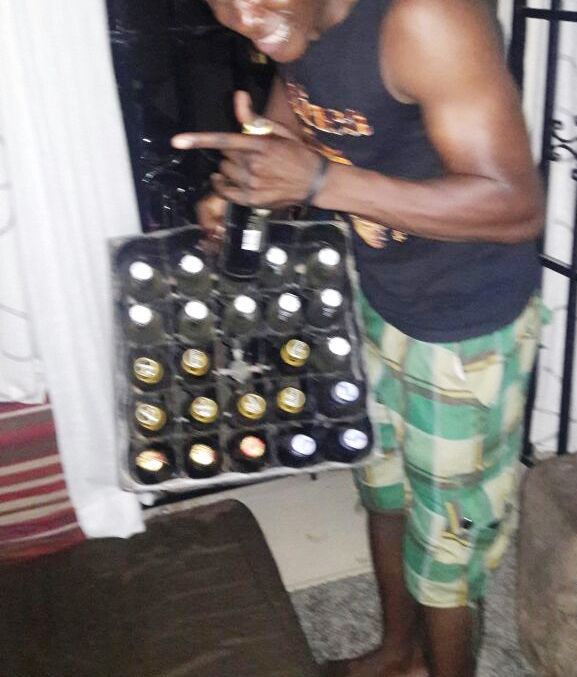 Another time when students participate in excessive drinking is after papers.
This drinking then becomes routine and a part of their schedule. It's assumed that someone will throw a party Friday night, and because students want something to do, they will attend—and drink.
Entering Betsam hostel, the stench of booze ranging from Uganda waragi, to kitoko and other sachets is what gives your nose a sharp welcome. It appears the students on the first floor of the hostel either brush their teeth in the morning using kitoko or have totpacks for breakfast. This is a list of the most alcoholic students and why they can't survive without the bottle!
1. Musiime,  Bsc.Acct 1
This dude is the MVP in drinking at Nakawa best campus…his coursemates say that he can drink a whole crate of Nile Special in 20 minutes. "I drink to cope with my problems. Also, when I have a hard time in class and want to forget about the test I recently failed," he claims.
 2. Ayebare, BIB II
This second-year female student champions her fellow babes in consuming alcohol. Her friends say she's been through a lot of "shitty" relationships and top of that all is not well at home as her parents her continuously fighting. "So she's found the bottle as a true companion," a friend told Campus Bee.
3. Nyeko, 2nd yr Bsc.Ent
When he is not in class or his hostel, he's at a kafunda in Kataza drowning his sorrows in alcohol. Never mind that he has to read for good grades….being high 24/7 is good enough for him and doesn't mind the consequences.
4. Ahumuuza
"I drink to forget my problems, you see babes are hard to date, ill rather date my beer bottles because it satisfies me whenever I want. In my free time of course a bottle cannot slip out of my hand," says one drunkard, Ahumuuza. I later realized Ahumuuza is a third-year student of Bsc. in Human Resource but has done his course for more than the supposed three years.
Alcohol is really harmful to one's health and can mess up with a student's grades.
What Can MUBS Do to Reduce Drinking?
Provide alcohol education training that focuses on the positive effects of not drinking.
Host social events that aren't centered around alcohol.
Don't allow student newspapers to run advertisements for liquor.
Define and enforce your college's alcohol policy.
Give students accurate and complete information the effects of alcohol.
Engage family and/or create parent awareness programs?