City lawyer and former president of the Makerere Law Society (MLS) Edwin Mugumya on Saturday the 13th July, 2019 got down on one knee and proposed to his long time girlfriend in what folks are considering one of the most romantic stunts of asking someone to marry you in recent campus history.
The romantic moment was pulled off at an evening cocktail organised by Mugumya and a host of friends at the Naguru based Skyz Hotel. Campus Bee has learned that the two love birds have been with each other since 2011 during their high school times.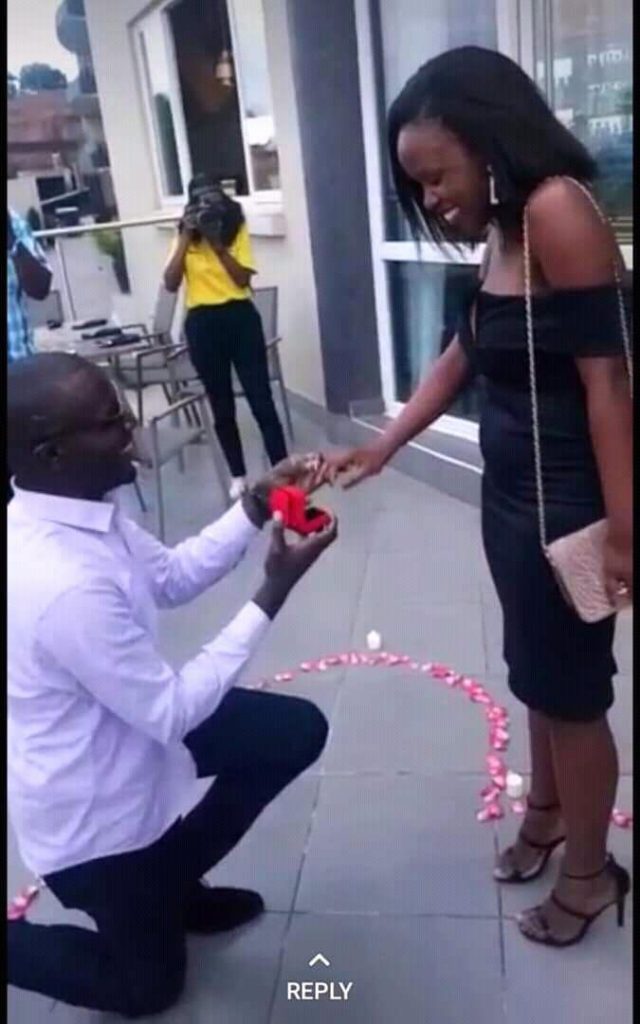 From a social media post by Mugumya, we have also learnt that the lady didn't shock her mate and say no. The gentleman posted pictures of the romantic proposal on his Facebook timeline and captioned them "The Big Question was answered in the affirmative".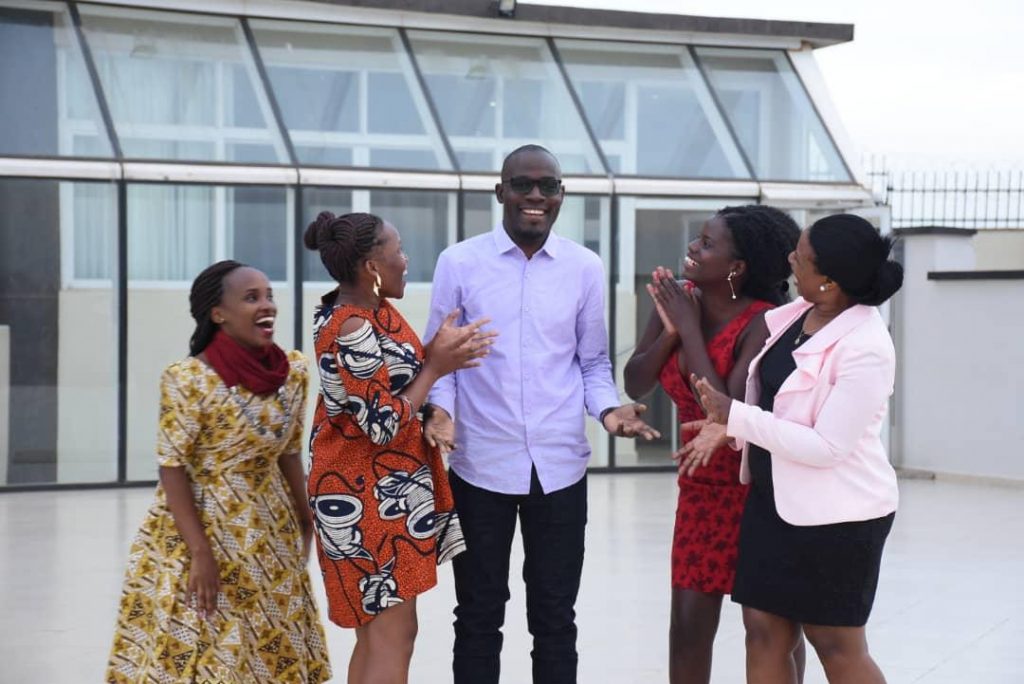 The couple, as earlier alluded to, met each other back in their high school days while Mugumya was information prefect at Ntare School and Sarah (the girlfriend) a discipline prefect at Maryhill High School – also in Mbarara.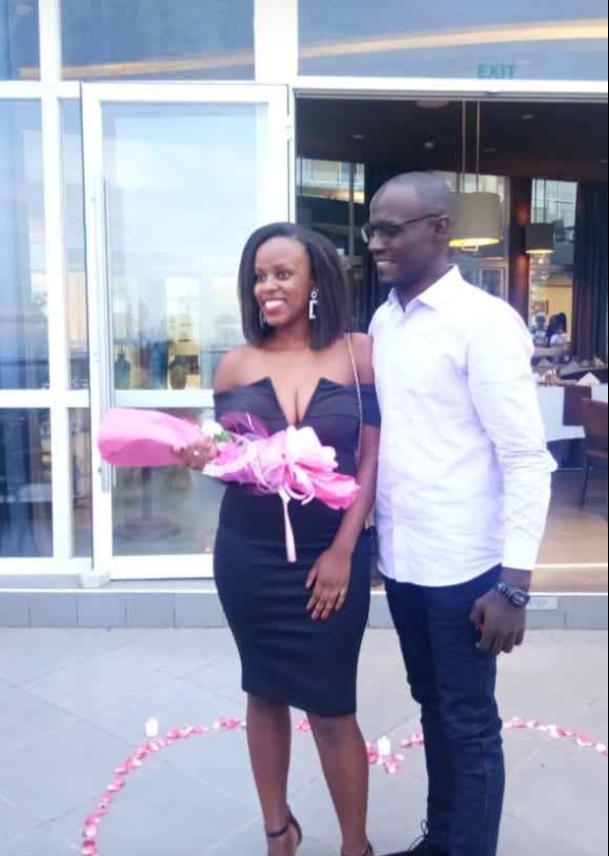 Edwin Mugumya is a lawyer currently practicing with the prestigious Katende Ssempebwa & Co. Advocates in Kampala. We have also learnt that following the acceptance of his proposal, the couple are set to walk down the aisle in a short time to come.
We wish them a happy marriage.