Romance and emotions were in the air as Halima Kauthara, a second year Bachelor of Science in Finance student at Makerere University School ( MUBS) introduced her soul mate Arafat Mpungu to her family and later tied the knot on the same day.
The two love birds officially wedded in an Islamic ceremony commonly known as 'Nikkah' which went down at Bulange Mengo Gardens.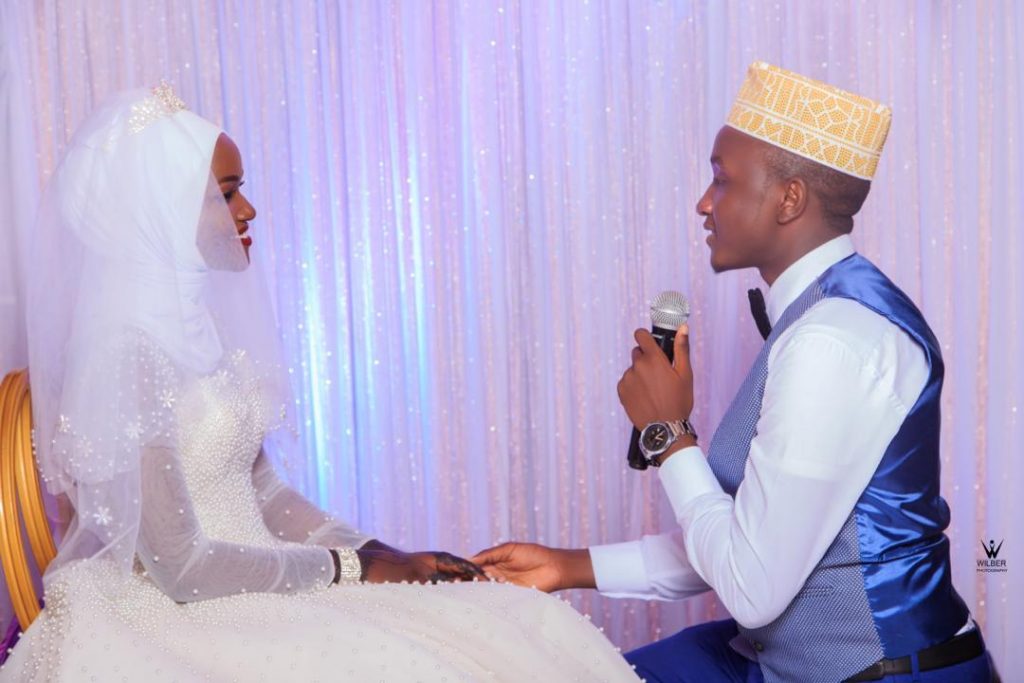 Halima, who resides at Valley Courts Hostel said "I do" to Mpungu who happens to be a fresh MUBS graduate who used to reside in Dofra Hostel. Mpungu pursued a Bachelor of Procurement and Supply Management at MUBS.
Close friends to the two lovers confessed that the couple was deep in love and it is no surprise that they finally made it official.
BeloW are more photos from their wedding;