Kampala International University (KIU) has received a 'beating' on social media after an internal memo leaked.
The memo was a communication from office of the Dean subjecting all female nurses and midwives to a pregnancy test.
"This is to inform all female nurses and midwives that you are supposed to go to KIU- TH (Teaching Hospital) for a pregnancy test at a few of shs5000 paid to the hospital accounts office.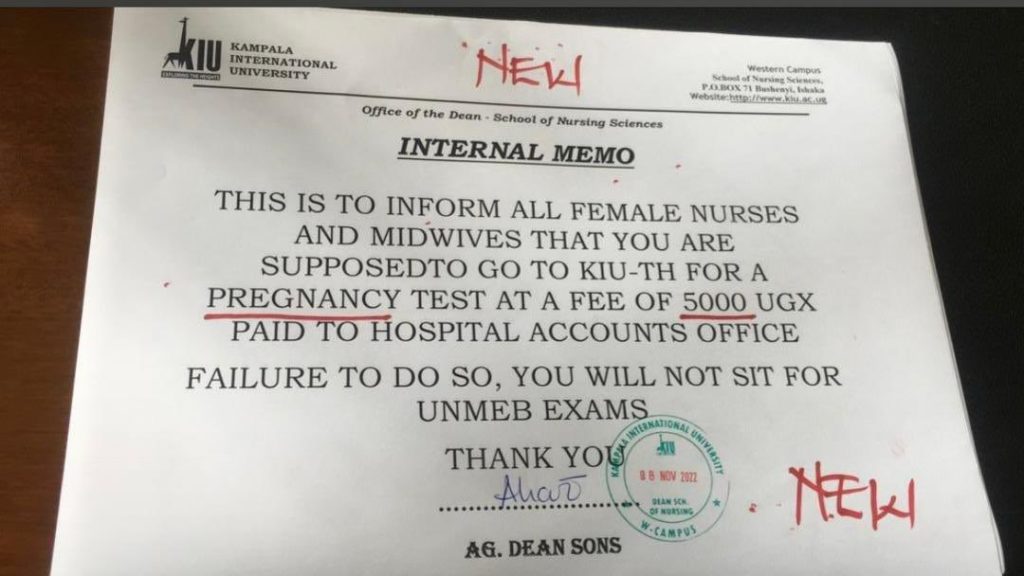 Failure to do so, you will not sit for UNMEB (Uganda Nurses and Midwifery Examinations).
Social media reacts
Ssempira: Just look at the composition of the administration and you'll know why they love money to bits. It's a mafia organisation, stuffed with greedy money lovers, who'd anything to make money, I think anyone who follows Ugandan affairs knows the greedy lot.
Ocen: Most nursing schools and institutions are run like primary schools. Kneeling, beating and other very strict rules.
That traditional needs to be broken. Institutions are centre for adult studies and adults can get pregnant.
Magero: Why would a university subject female students to a mandatory pregnancy test? Ain't these students above 18yrs of age?
This is another way we are stepping on the girl child! This must stop!
KIU rescinds decision
Hours after receiving backlash, the university has rescinded its decision saying:
"To all Nurses and Midwives,
This is to inform you that the internal memo on pregnancy and pregnancy testing dated
November 8th has been rescinded (withdrawn).
We wish you all the best in the forthcoming exams.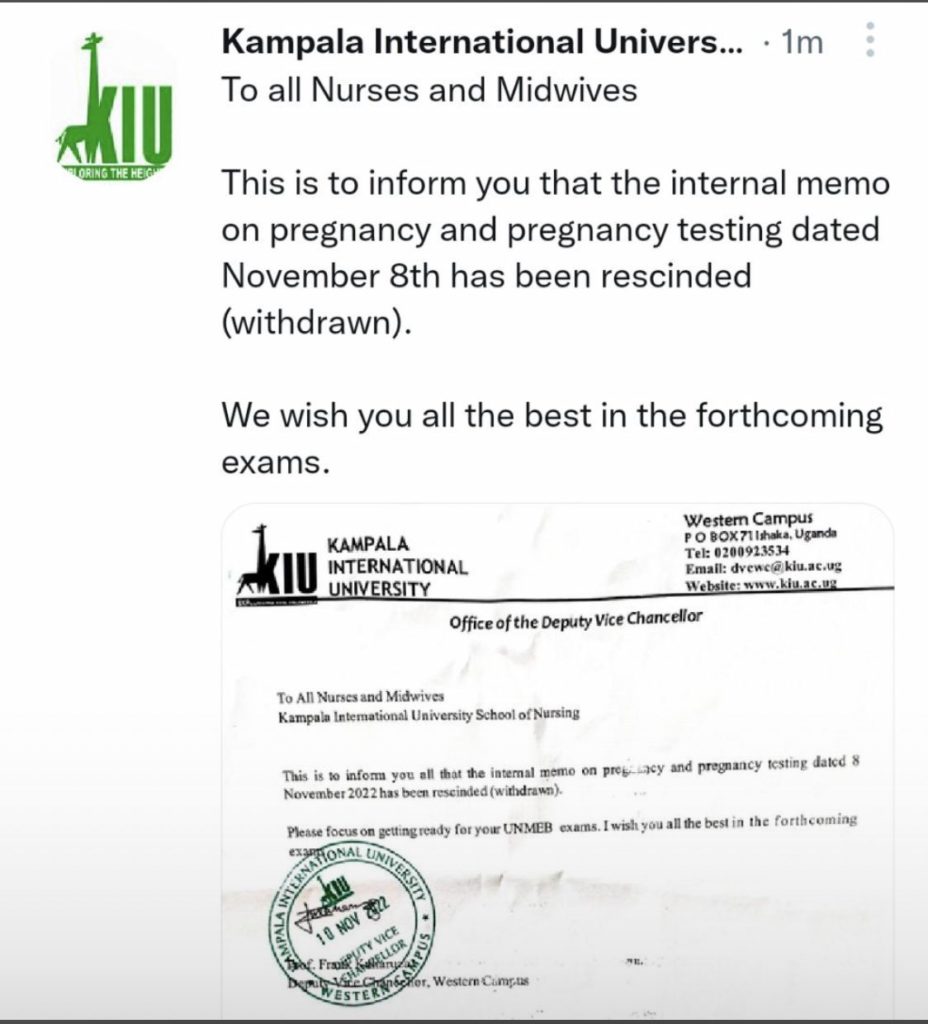 Comments