In commemoration of the International Democracy Day, the European Union Delegation to Uganda has launched a video contest for you to share what democracy means to you as an individual.
Awesome, Right? And the instructions are simple; simply record your own 30 secs – 1 min video telling us what democracy means to you. Send the video to EU4Democracy@gmail.com by Monday, September, 25th, 2017 -10:00am.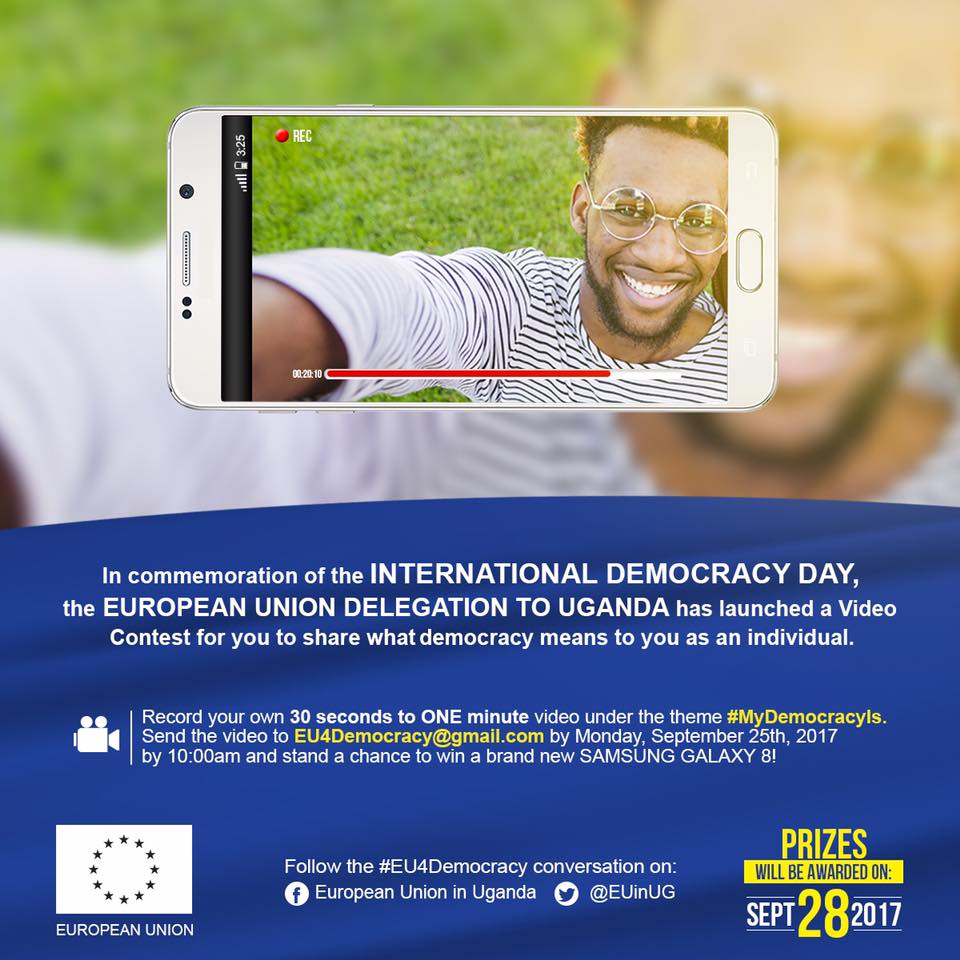 Be the exceptional human and stand a chance to win a brand new SAMSUNG GALAXY S8. And Oh! participants are required to be youths between 18 – 25 years of age….the prizes will be awarded on September, 28th, 2017. So get you make up, filters, well polished accent and send in that award winning video.
For more information, follow the #EU4Democracy conversation on Facebook: European Union in Uganda and on Twitter: @EUInUG