I don't know you and am not a prophet. No. But I can tell that today is a good Friday for each one of us out there and it can only get better by the time you finish perusing through this piece.
We have featured fine girls. The finest of them all. Beautiful girls. Thick. Slender. Tall. Short. But then there is Angella Atukwatsa! A girl so fly with a combination of all those.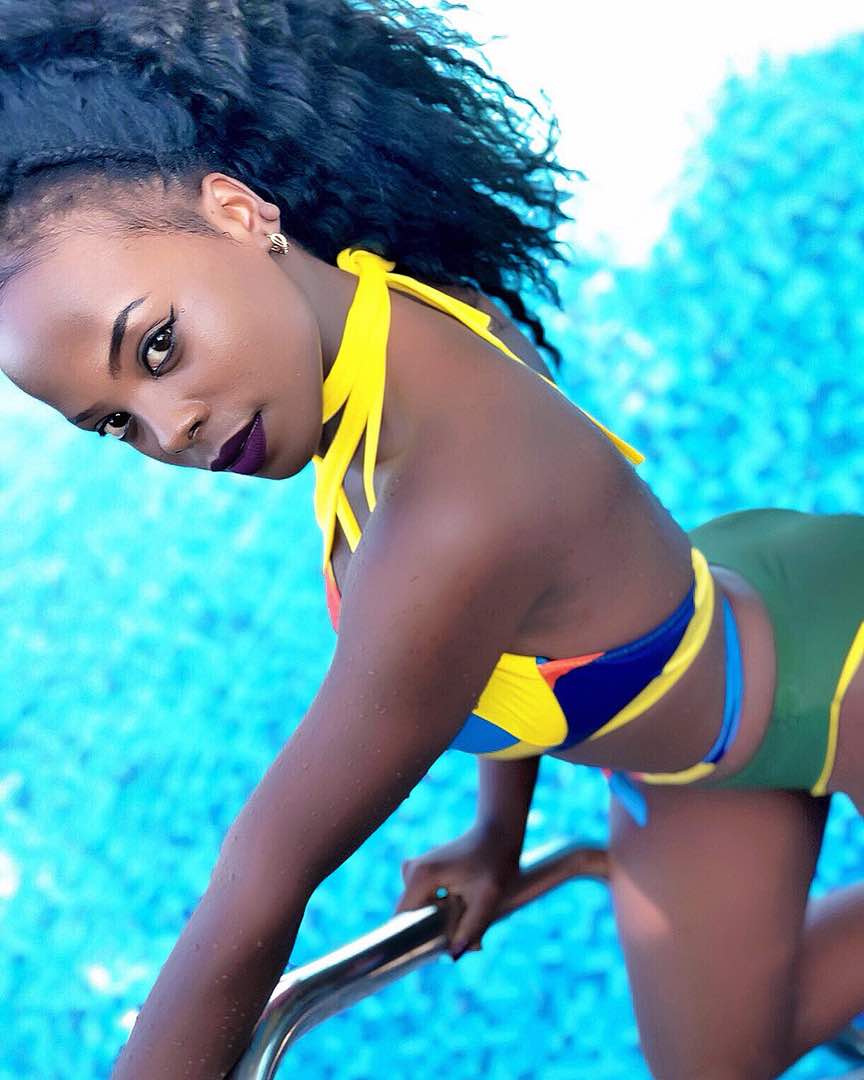 Angella doesn't only turn heads but also makes the beautiful normal. Thick girls start doubting themselves at a sight of her. The slender ones? Those just roll eyes while trying to hate on what they fear.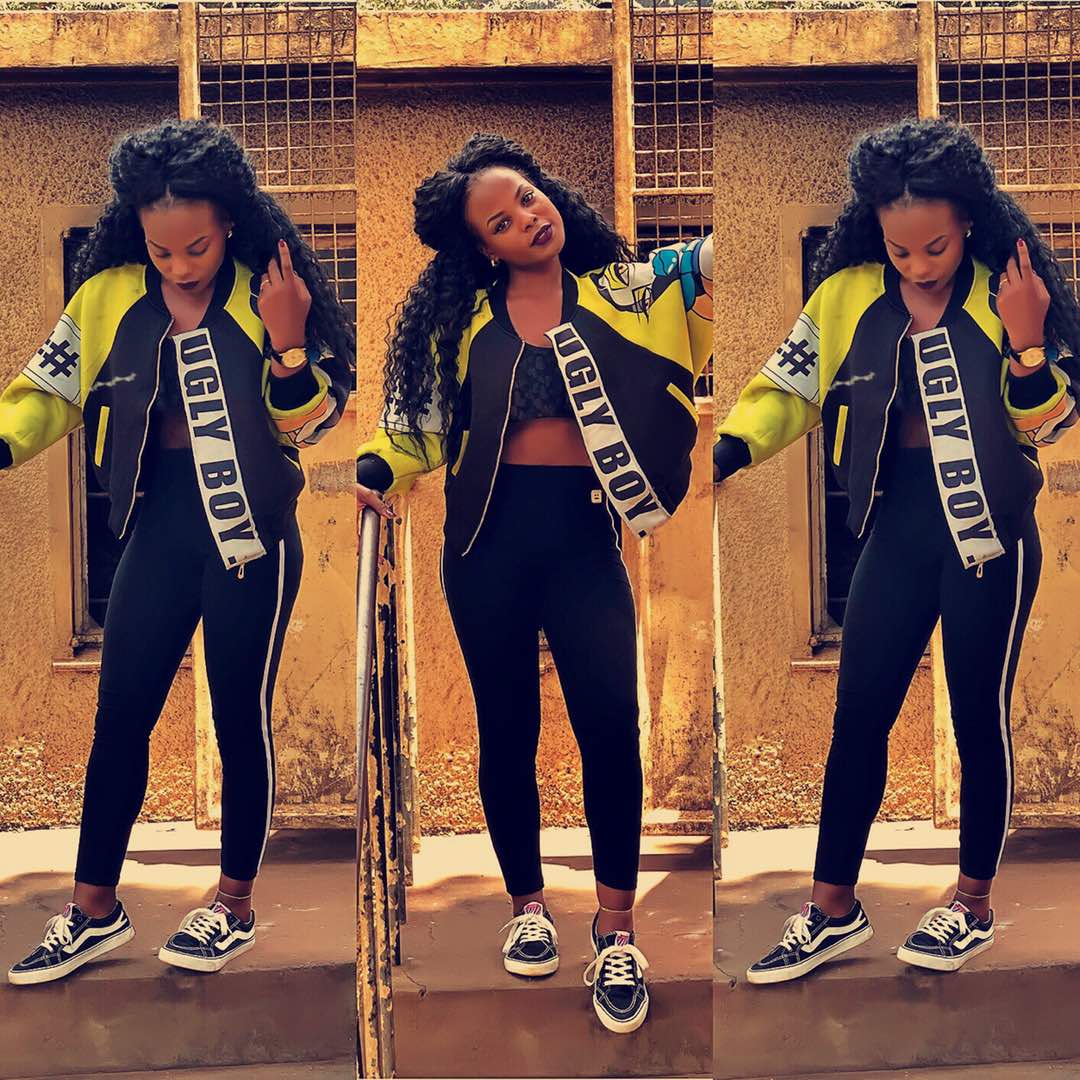 Her fashion game is always at its apex. Class A and you will never get her off track. Her style is simple, classy and not so expensive. Her love for shoes and swimsuits is way out of the roof. She will miss a meal just to buy a pair of Adidas sneakers (just kidding she has enough money to afford both).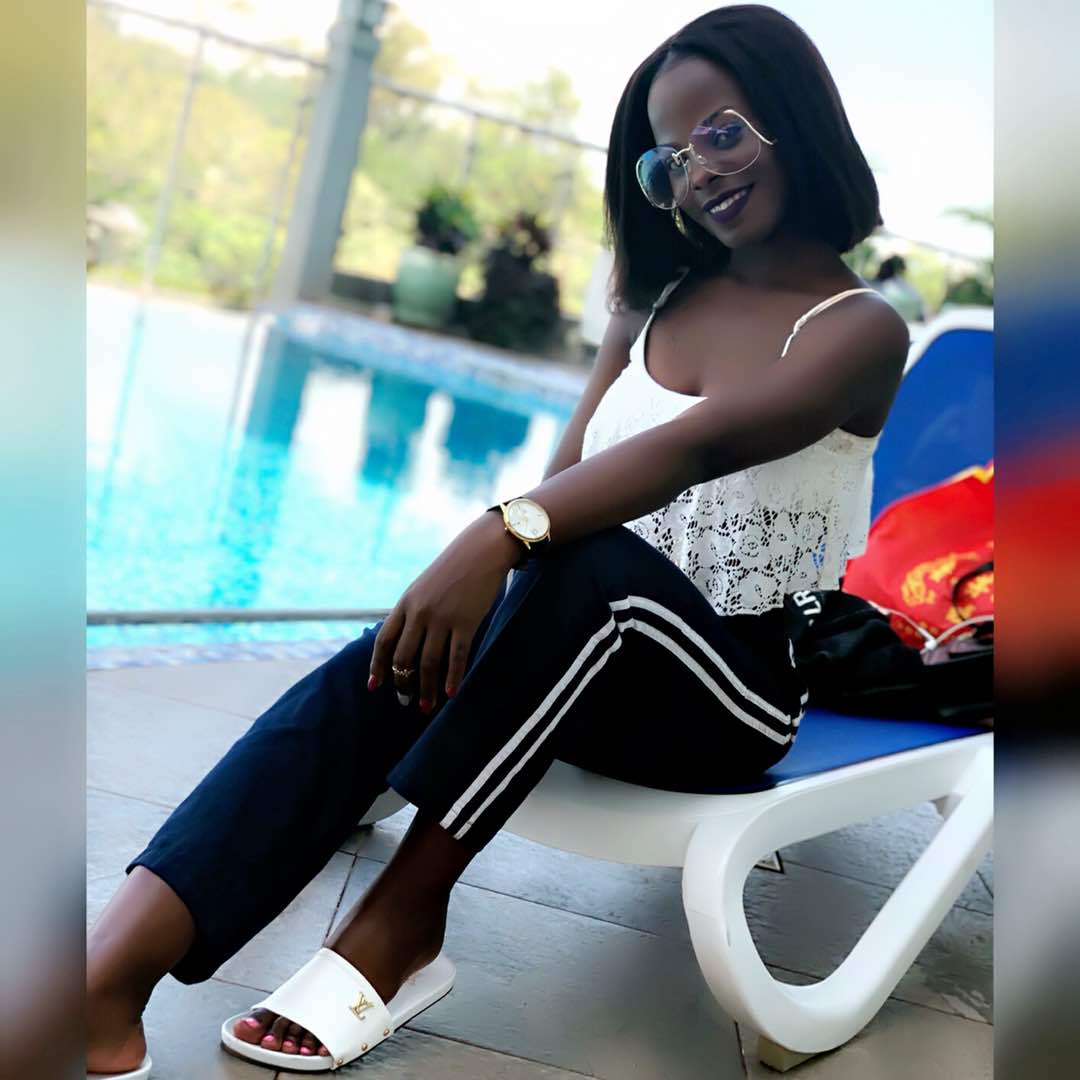 She is a student of Industrial and Fine Art at Makerere University and also doubles as a co-founder of GloAngie wear, makers of off shoulder tops and urban wear which describes her fashion sense. Asked what inspires her fashion, this jewel says she inspires herself and may be some times follows 'fashionova babes and a bunch of fashion maniacs.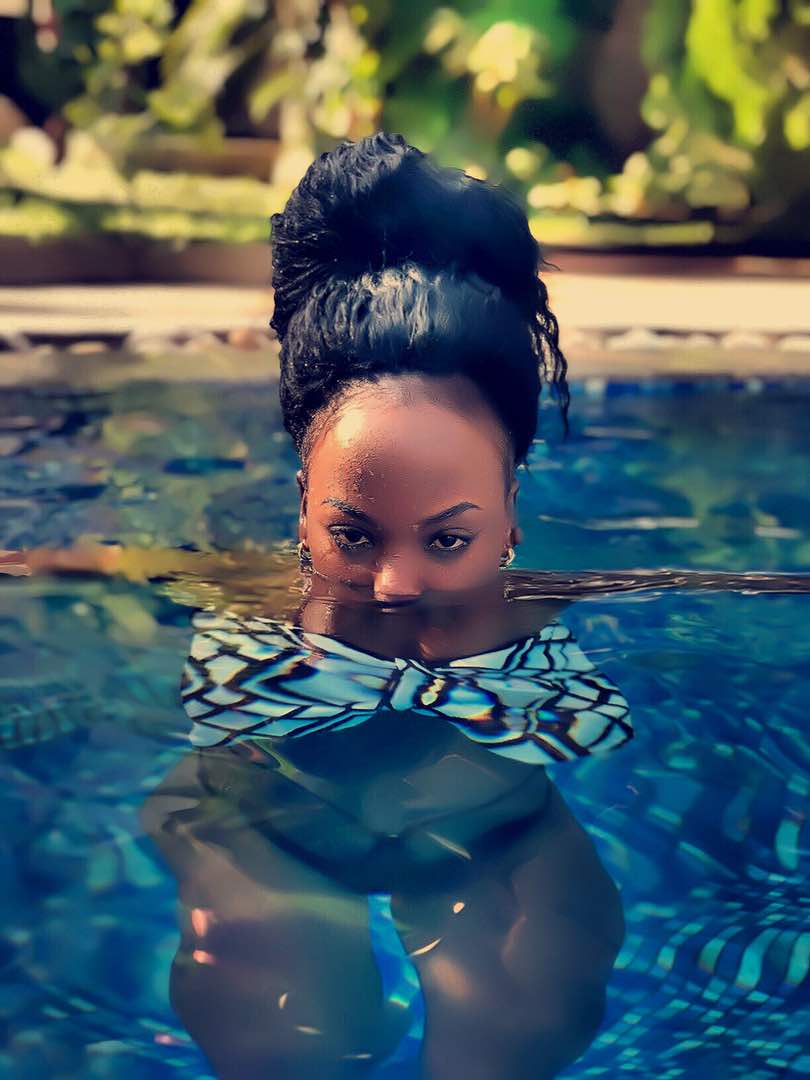 "Actually, at times I just wake up and just pull off a look and boom 💥 someone starts asking me about it 😂😂😂" – She told this website.
She is a lover of life. She is full of life and swimming is her everyday dose. All cute souls are foodies. Lets not even debate about that, Angella is no exception.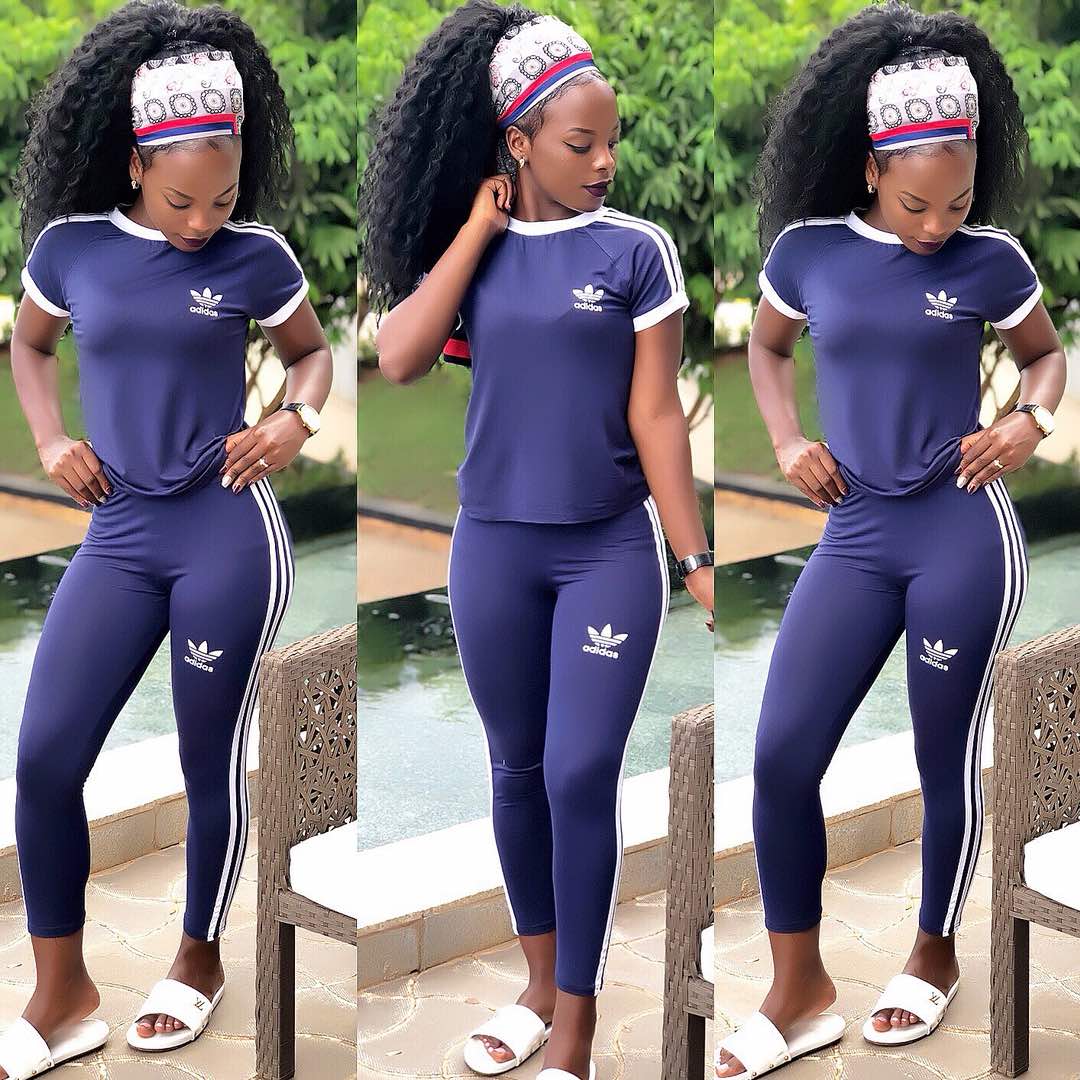 She left a tip for all those who find her fashion sense inspiring;
"Fashion is not all about buying expensive stuff to look good🤷🏽‍♀ some of the fashion maniacs pull off outfits and y'all think she is dressed expensively but it's just your good selective mind that fixes up your everyday look 🤷🏽‍♀ dress up don't mind about the price as long as you are a bomb 💥"