Yesterday, photos of Zimbabwean fresh graduates vending on the streets of Central Harare went viral through a twitter handle @proud_dissident . The pictures were captioned
"this is what we have been reduced to…#Graduate vendors #thisgown"
Ugandan youths dubbed the 'jobless brothers' in 2014 took an identical move when they shipped yellow pigs to the southern parking yard of parliament demonstrating over the increased job shortage that was in the country. This however earned them a court case that has up to now never seen its conclusion.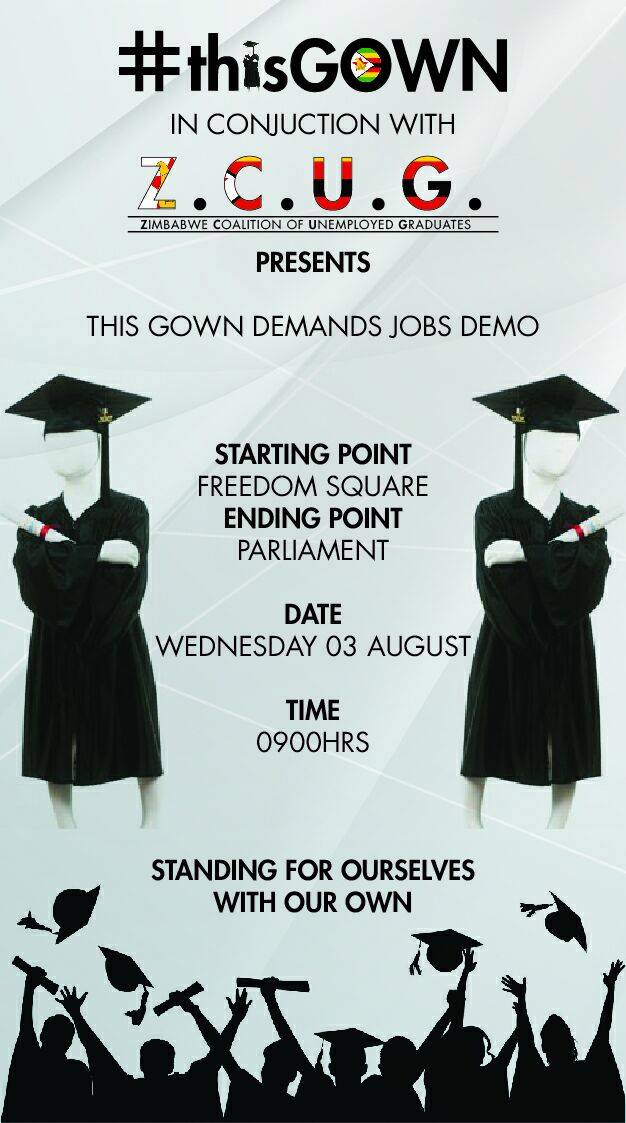 These Zimbabwean pictures showcase the high levels of unemployment where fresh graduates cannot practice what they learnt but rather venture into road side businesses to earn a living something any juvenile school dropout can do.
In These two pictures, two fresh graduates are in their gowns and caps along Kwame Nkrumah Avenue selling petty merchandise that includes chips, sweets, chocolates and car flags.
One of the tweets in response read
African @ali_naka
"Families sold their livestock for their children to get an education & end up here #ThisGown #MugabeLegacy"

With over a 3,000 graduate output from Zimbabwean colleges and Universities annually, it has of late become normal for graduates to involve themselves in informal businesses such as street vending, hawking and any other small gigs that can put maize to their tables. This is something that graduates never hope for while having sleepless nights hardworking for their degrees.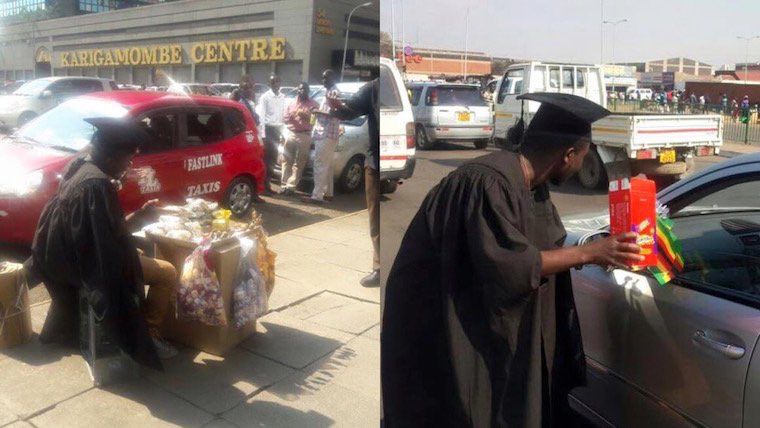 Critics from Mugabe land (Zimbabwe) have pinned the government for failing to solve the current economic crisis which led to the birth of unemployment in the country.
A new hash tag #thisGOWN spearheaded by Zimbabwe Coalition of Unemployed Youths has organised a THIS GOWN DEMANDS JOBS DEMO on the 3rd of august where all unemployed fresh graduates will walk in their gowns from the City square in Harare to Parliament.
Comments