Innovation keeps on taking us to greater levels, and Airtel is doing just that with their newest mobile money app. Since it is the first of its kind in the region, we had a one-on-one with the Airtel Money director Paul Langlois, so he can tell us more about this game-changing product.
Tell us about the Airtel Money App.
It is an innovative application designed to enable Airtel customers with Android powered devices, to access and transact on their Airtel money accounts instantly, without having to go through the traditional short code – *185#.
Why did Airtel introduce this service?
The uptake of mobile money has been dramatic, because it offers a convenient way of transacting and keeping money. We want to increase this convenience by leveraging the digital experience of an Android app. The process of making payments has to be made effortless. With a smartphone, one can now enjoy that comfort and avoid the USSD channel, which has its limitations. As The Smartphone Network, we also want to encourage our customers to go digital in all ways of their lives.
What advantages does this product have over other similar products in the market?
First of all, this is currently the only available mobile money app in Uganda.
Its advantages include:
• The user interface makes access a lot more easier and even faster compared to the short code – *185#.
• Sending money is a one-step process with the option of inserting numbers directly from one's contact list.
• All key functionalities have been replicated; buying data bundles, bill payment, mobile banking, etc.
• The user does not get charged for the data consumed by the app.
• It can be accessed when using any SIM card that is data enabled, not necessarily an Airtel line.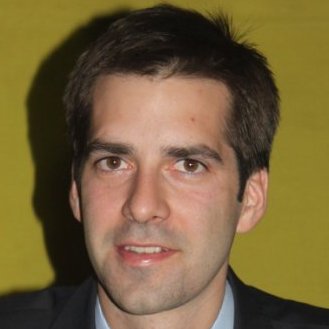 How can interested subscribers download it and at what cost?
The Airtel Money app is available on Google Play store for free. You can find it by searching 'Airtel Money Uganda.'
How is Airtel Money different from the existing mobile money services?
Our commitment towards customers is to make Airtel Money the most convenient mobile money service in Uganda. We are very keen on improving the user experience, from the menu to the customer care as well as service from the agents. We're doing all we possibly can to give customers satisfying services whenever, and wherever they are in the country. Aside from the existing services such as sending money, buying Airtel products and bill payments, Airtel Money is the mobile money service with the highest number of banks on board for mobile banking. They include Stanbic, Centenary, DFCU, Pride, Equity, Opportunity and Bank of Africa, with more to come.
Comment on Airtel Money's countrywide reach.
Airtel has made great strides in expanding Airtel Money agent presence. Recently, we completed the roll out of 550 Airtel Money kiosks in different regions of the country, especially in rural areas. We are also monitoring our agent performance and liquidity levels, with the intention of offering consistent quality experiences to our customers.
Any other comments?
The potential to grow mobile money is still immense because many users don't receive the experience in its entirety. We are investing in the education of our customers, so they can understand all services available from the Airtel Money account, as well as working on newer innovative products.
Comments