Afande Asan Kasingye, an Assistant Inspector General of Police (AIGP) and Chief Political Commissar (CPC) who is a social media darling of many Ugandans on Twitter was this evening swarmed by numerous girls online that sought to have a bite at his hunk of a son whom we have only been able to identify as Ian Manzi.
This came about when the Police Boss posted a photo of his son in his graduation gown after he had graduated with a Bachelors Degree in Civil Engineering from the University of Exeter in the United Kingdom.
Numerous girls on Twitter could not hide their excitement on seeing the gentleman and immediately professed love for him. The girls who we believe were mostly excited about the prospect of marrying into the family of the AIGP begged him to connect them to his son with most of them publicly surrendering themselves to him.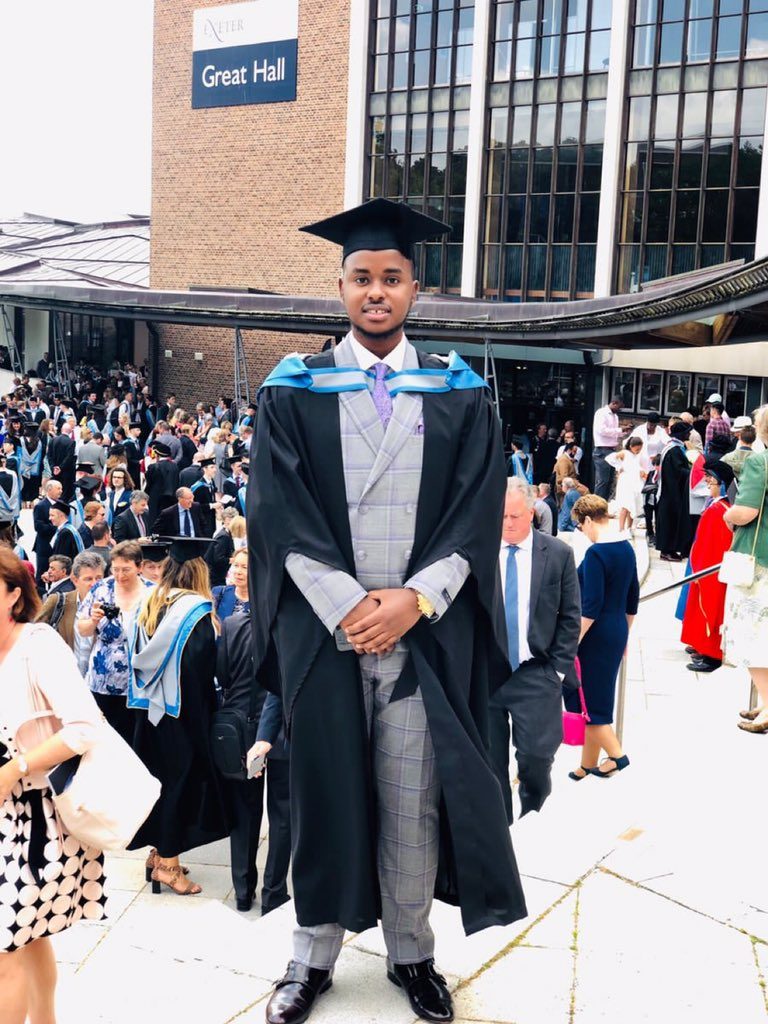 "Afande, give me his number. We are going to get married next week" a one Ronah Asiimwe begged. "Omwana yaboneera ogu (he is so handsome), give me his number or at least his email address" another girl, Successor Sunny cried out.
AIGP Kasingye also posted a photo of two other sons of his who studied Law and B.Com respectively. They are joined by Manzi who has added another degree into the house.
Campus Bee has since learned that the dude in question is an old boy of Kings College Budo and moved to the U.K for his University Education where he has now left with an honours degree. The AIGP could not hide the fact that he was so proud of his son. We congratulate them both.