Prof. Barnabas Nawangwe has been reappointed as the Makerere University Vice Chancellor.
According a letter issued by Mr. Yusuf Kiranda, the Makerere University Secretary, the VC will be running his office for the more five years.
"We express our deepest gratitude to the Chancellor and the University Council for recognizing Professor Nawangwe's distinguished service and granting him the opportunity to serve another term as Vice Chancellor of Makerere University with immediate effect," he noted.
"The University community congratulates Prof Nawangwe on this appointment and guarantees continued collaboration and support as Makerere University enters a new century of service to humanity." the letter read in part.
The reappointment comes amidst criticisms from a group of Makerere lecturers saying, "the Vice Chancellor has reached the retirement age of 65 years and is not eligible for reappointment."
Prof. Nawangwe has been reinstated as the Makerere University Vice Chancellor following the provisions of Section 31(4) of the Universities and other Tertiary Institutions Act, 2001 (as amended), and on the recommendation of the University Council.
This is his second five-year term as the Makerere VC, keeping him at the helm since 2017.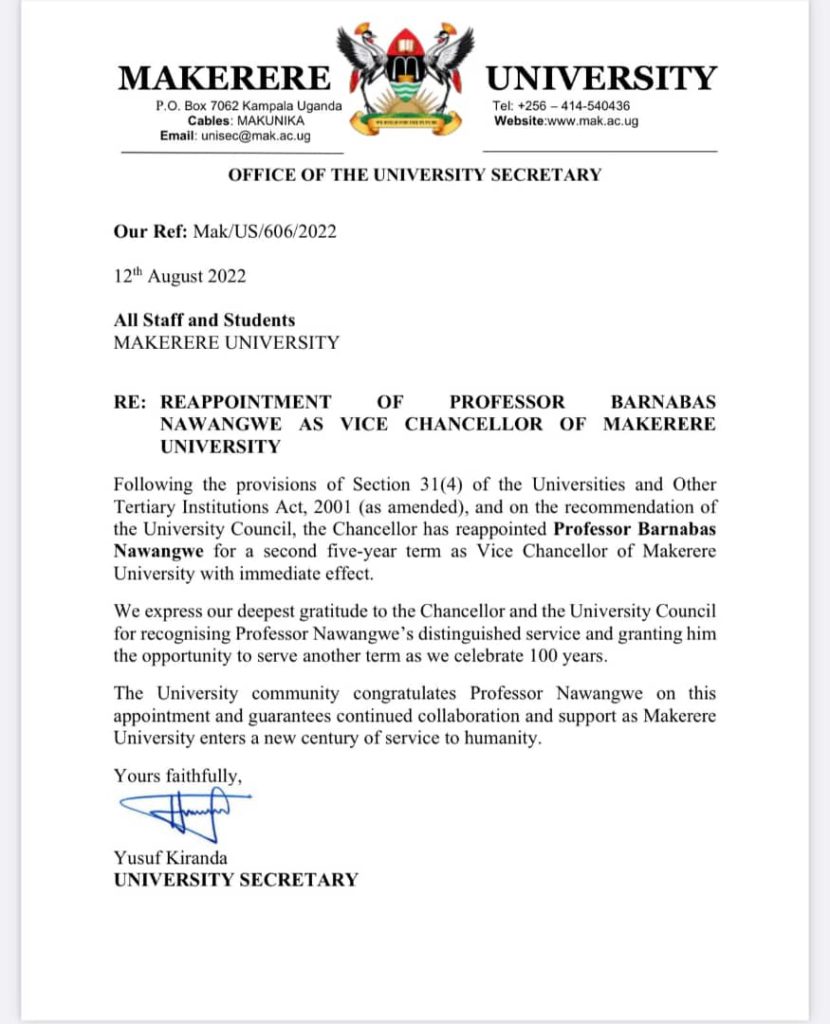 Comments