An unidentified Fresher from Banda based Kyambogo University, over the course of the week, surprised onlookers when he stepped out of a taxi with his undergraduate's gown to look at the beauty that is the Makerere University main gate.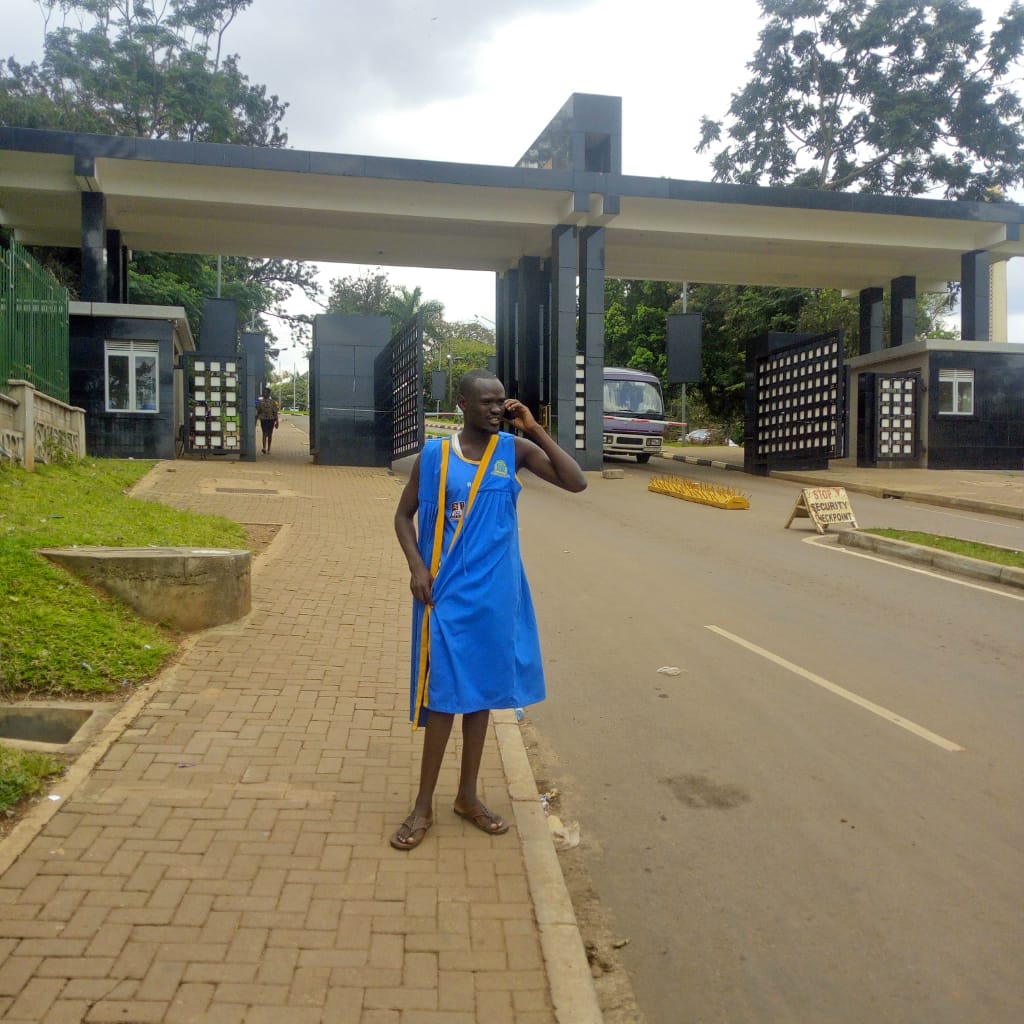 The fresher, whom we understand, made the journey from Banda to Wandegeya specifically for this activity, had been in a rural school deep in Kabale and when he skipped the opportunity to be at the Ivory Tower, he made extra effort to make his dream come true.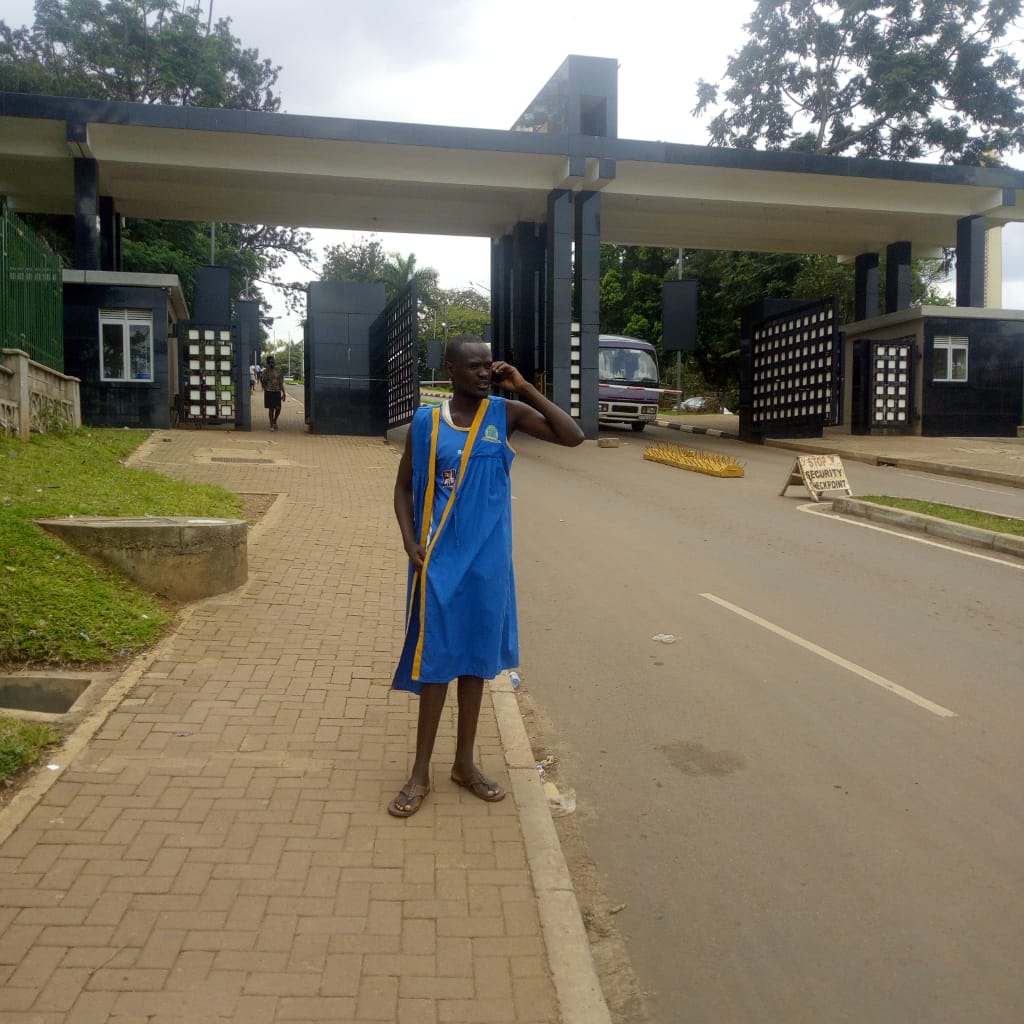 "I have dreamed of being at Makerere University all my life and I envy my OBs who made it here. Kyambogo is the second best university and I am glad I got admitted there but Makerere University has always been my dream." He is reported to have told his old boys.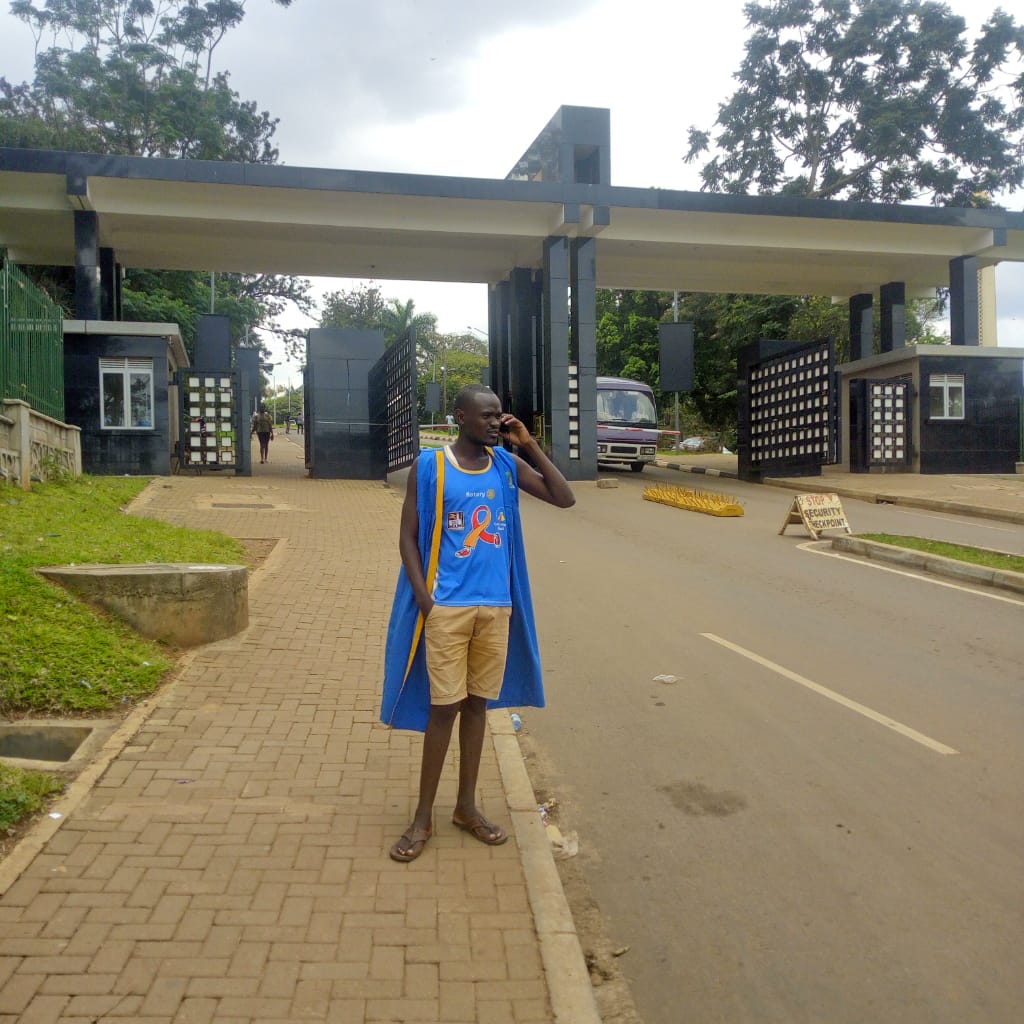 He went on to add that even the people in his village will be surprised to find out that he didn't actually study from Makerere because to them, there is only one university in Uganda and that is Makerere University.
"I could not forego this opportunity riyale, what story would I tell in my village if I cannot show them my pictures at Makerere University?" He pondered.